This is an archived article and the information in the article may be outdated. Please look at the time stamp on the story to see when it was last updated.
Which board games on Amazon are best?
Board games are played on tabletops and use a variety of rewards, penalties and trickery so players have adventures on their way to the finish line. The boards these games are played on are rarely made of wood anymore; they're usually flat cardboard surfaces with game board graphics printed on one side and a rigid backing on the other. They usually fold in two for storage and unfold to reveal the game board.
How do board games work?
Two or more players compete by taking turns, spinning wheels, rolling dice or picking cards to determine where to move their game pieces next. Board games balance luck with strategy and knowledge in different proportions.
Luck: The easiest games are for young kids who can't read yet and so are based on colors and shapes that are easy for them to match.
Strategy: As games get tougher, the balance tilts toward the players with the best strategies.
Knowledge: Trivia games usually have multiple categories so one player with a great deal of knowledge in one category won't dominate the game.
Games for players of different ages
The best kinds of games vary by age group.
The youngest kids: Games for preschoolers and toddlers should involve few rules and rely more on luck than skill. The primary objective is for them to have fun; the secondary objective is to develop physical and mental skills as they play. Choose games that have simple rules and don't take long to play.
Tweens and middle schoolers: They get more interested in games where they can take risks and display skills that have a real effect on the outcome by outwitting other players.
Teens and adults: Games for this age group almost always include an element of luck even as they take more skill and strategy to win.
Ageless: Some games have earned a place in anyone's well-equipped game room for rainy-day and holiday get-togethers.
How to choose a board game
Take each of these other key considerations into account, too, before making your decision.
Time: Always know roughly how long a typical game takes. People who enjoy challenges prefer things that take longer. For instance, a chess game may take hours while a checkers game might only take a few minutes.
Rules: The simplest board games require no reading because they're based on colors or numbers. The games that call for the most strategy are usually those with the most rules and options.
The number of players: Many board games are made to be played by four, but some can be played by two and others have provisions for as many as eight to play at once.
Which are the best board games?
Best board games for kids as young as 3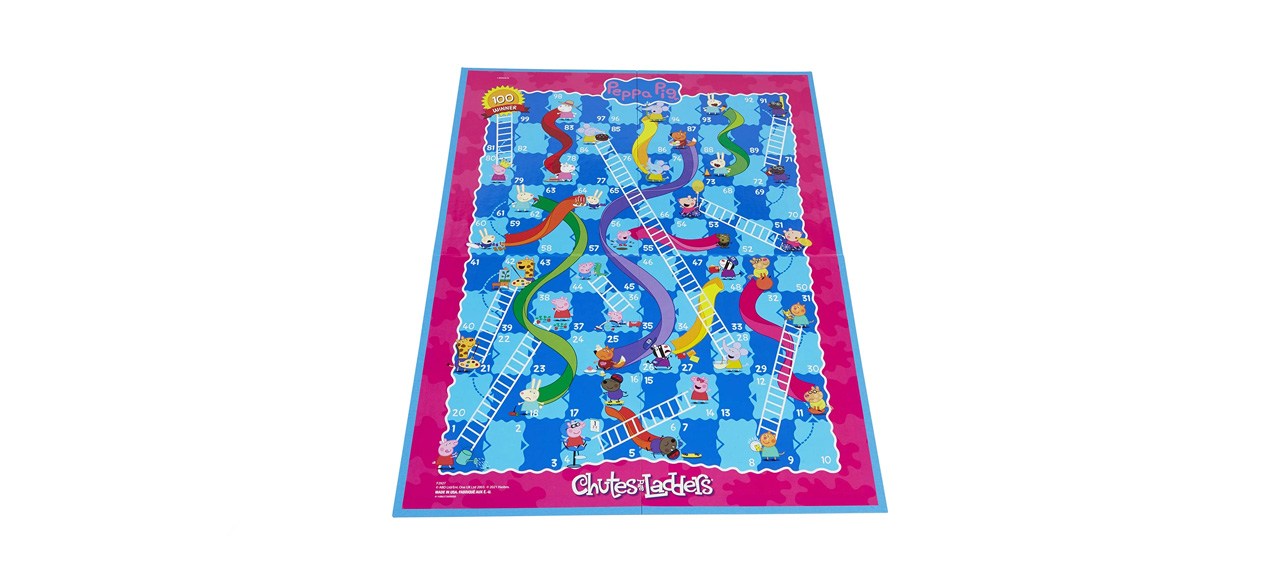 Hasbro Chutes and Ladders "Peppa Pig" Edition for Kids 3 and Up
Peppa Pig, Suzy Sheep, Danny Dog and Gerald Giraffe climb and slide as they have adventures at the playground. There's no need to read because it's all numbers.
Sold by Amazon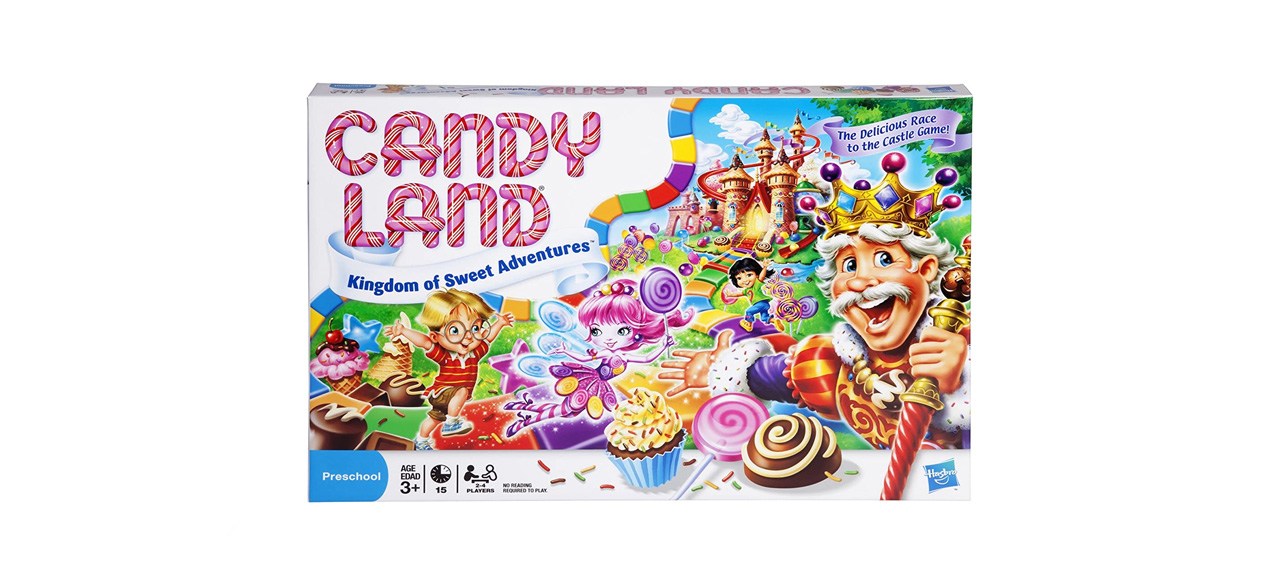 Hasbro Candy Land Kingdom of Sweet Adventures Board Game
This simple game is about learning to match colors. You draw a card, move your gingerbread character and try to be the first to reach King Kandy's castle.
Sold by Amazon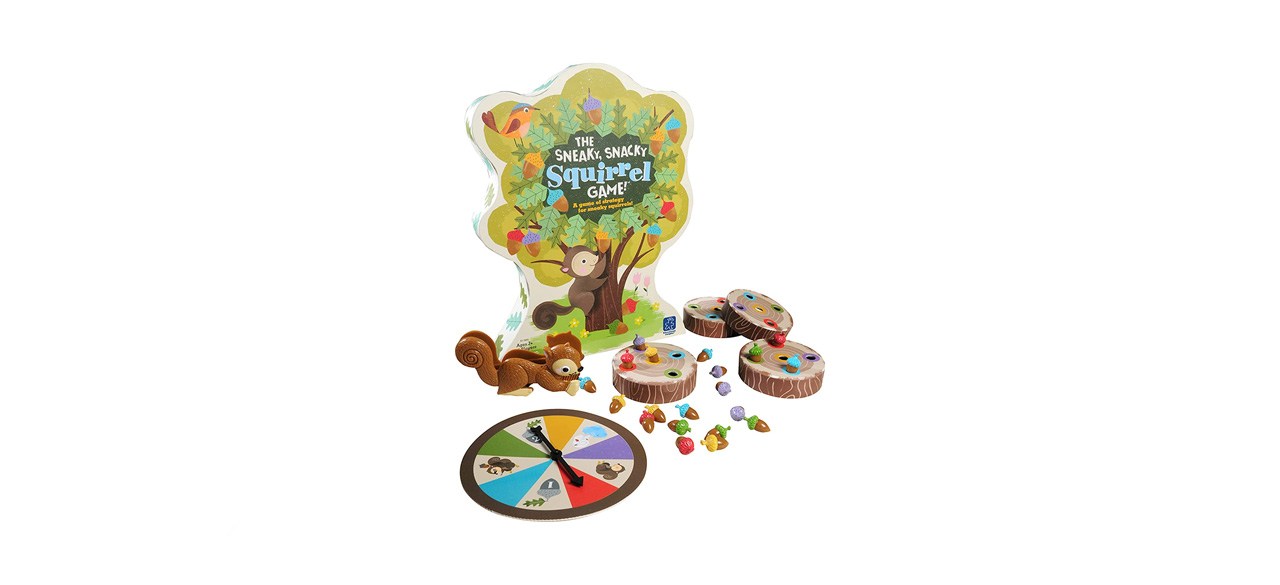 Educational Insights Sneaky, Snacky Squirrel Game for Preschoolers and Toddlers
Kids learn to take turns and share with this no-reading-required game that builds color recognition and basic number skills. Cleanup and storage are easy because the box is the game board.
Sold by Amazon
Best games for kids 6 and up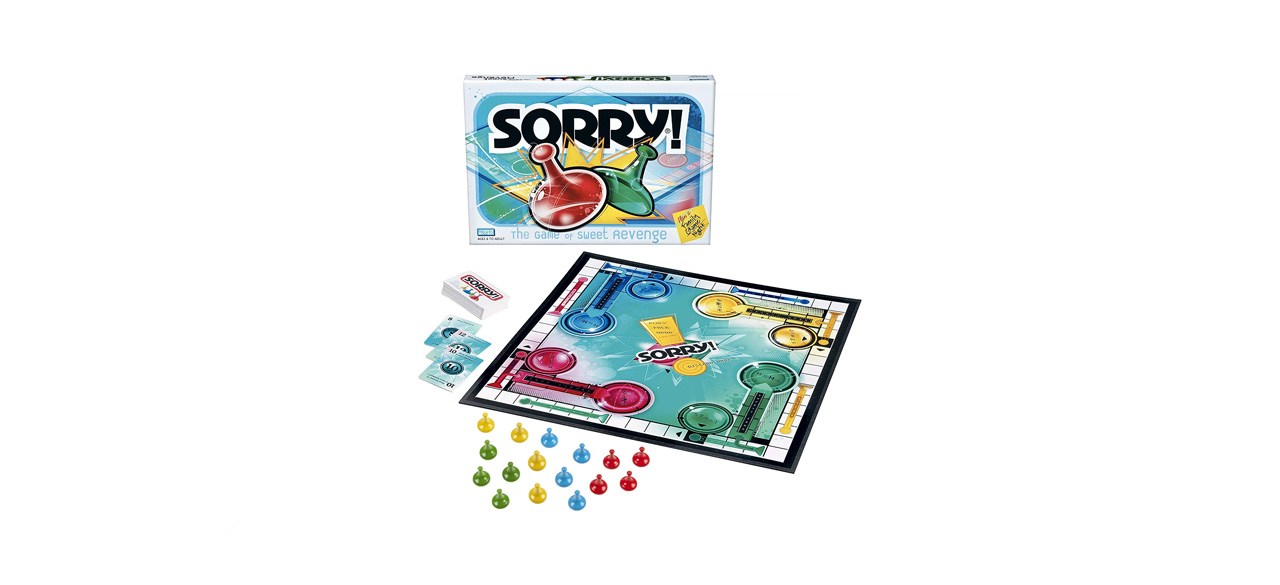 They call it the game of sweet revenge because while you are chasing your opponents and racing for home, you can send other players' pawns back to the starting line.
Sold by Amazon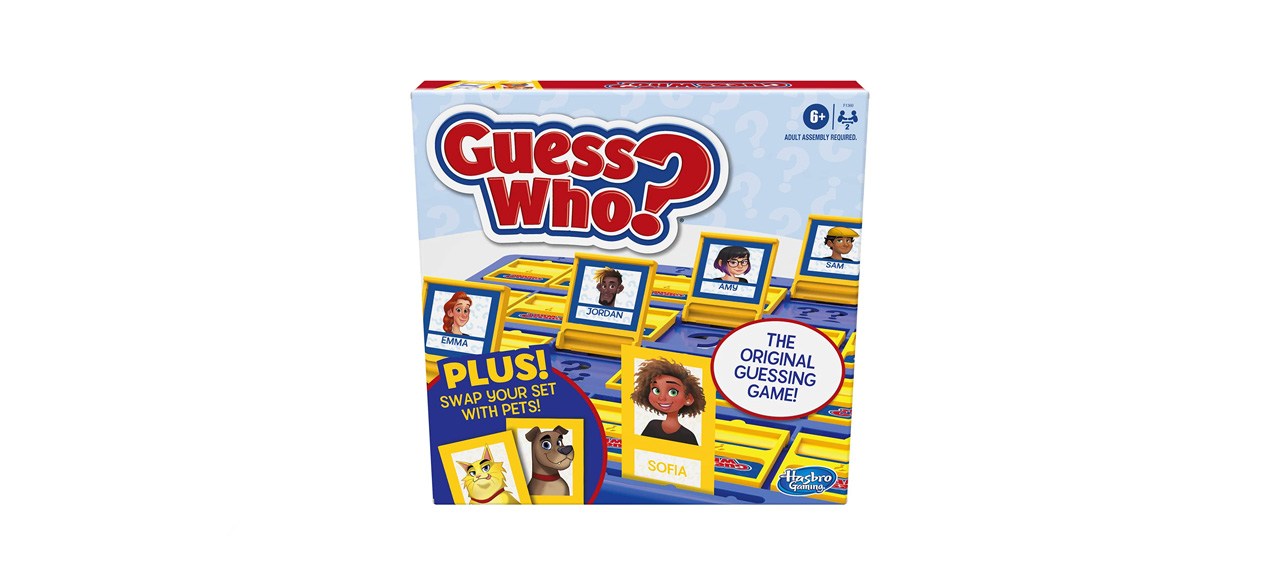 Hasbro Guess Who? Board Game with People and Pets
This version of the original guessing game is played with face cards. By asking and answering yes or no questions, players figure out who the mystery person or pet is.
Sold by Amazon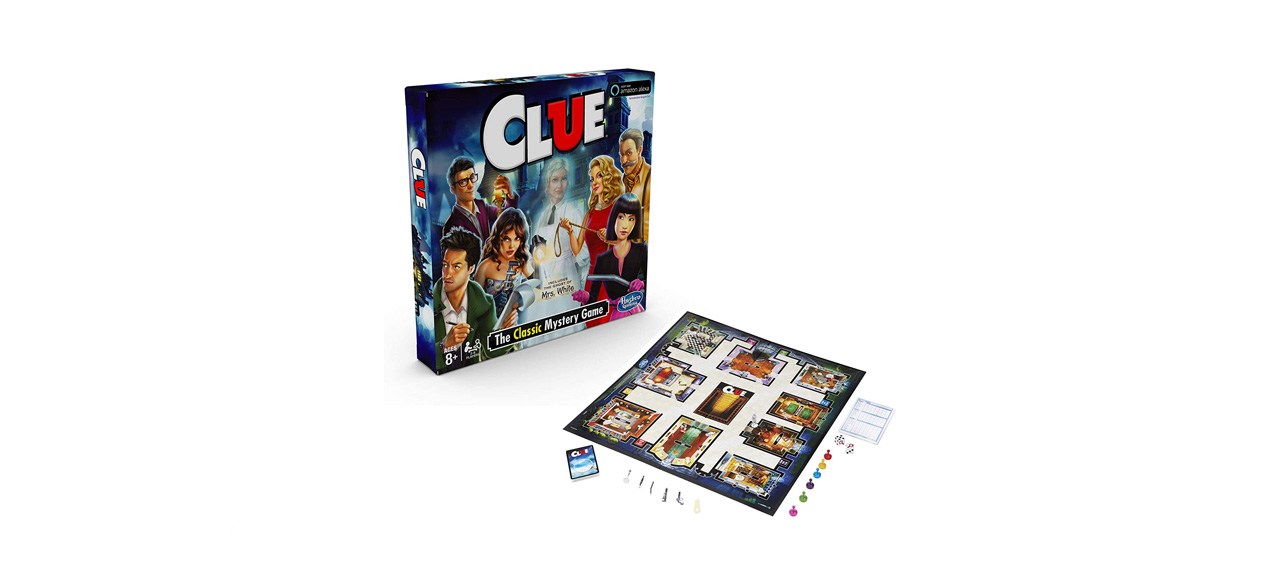 Hasbro Alexa-Compatible Clue Game
Use Alexa to help you summon the ghost of Mrs. White in the hope that she will help you solve the murder of Mr. Boddy by identifying the culprit, weapon and room.
Sold by Amazon
Best games for teens and adults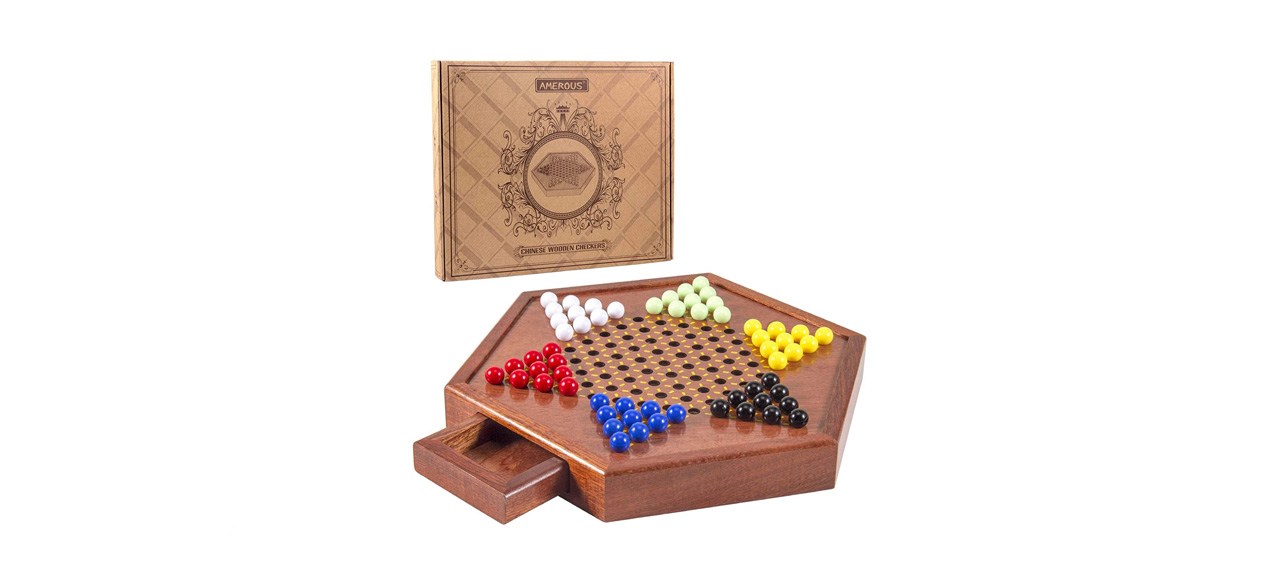 Amerous Wooden Chinese Checkers Set with Storage Drawer
This game turns checkers into a six-sided game where you compete against as many as five others. The game board is made of smooth wood and the sliding wood drawer holds 60 acrylic marbles in six colors.
Sold by Amazon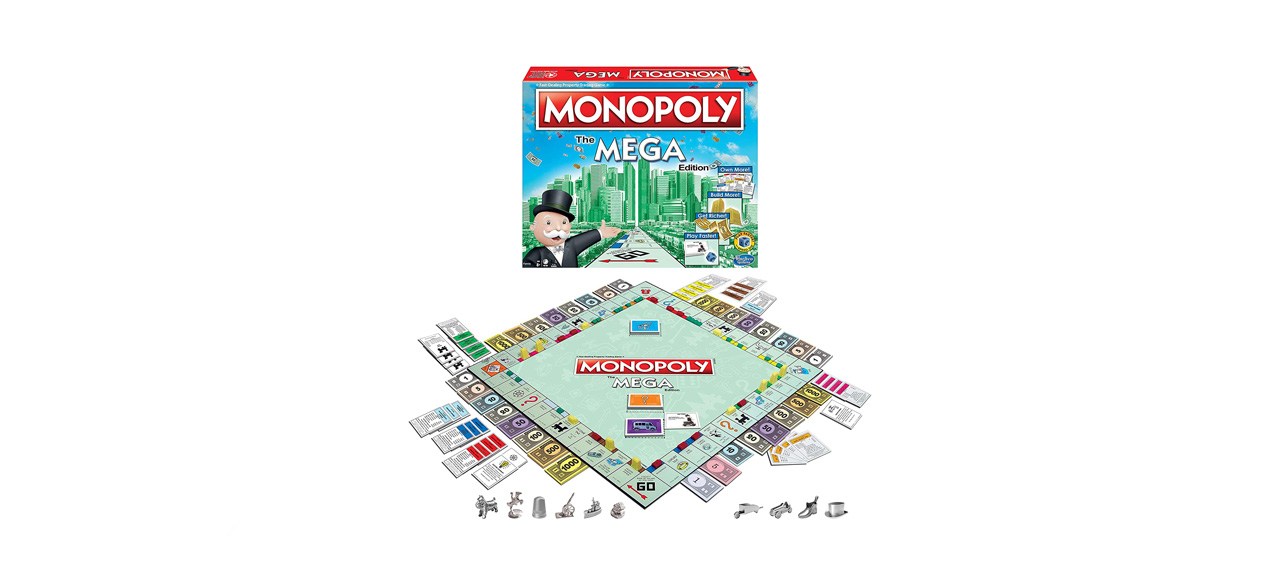 Winning Moves Monopoly Mega Edition
Play faster than the original Monopoly game so you can own more, build more and get even richer, especially with those $1,000 bills. The board unfolds and unfolds again to make 4 square feet of game board.
Sold by Amazon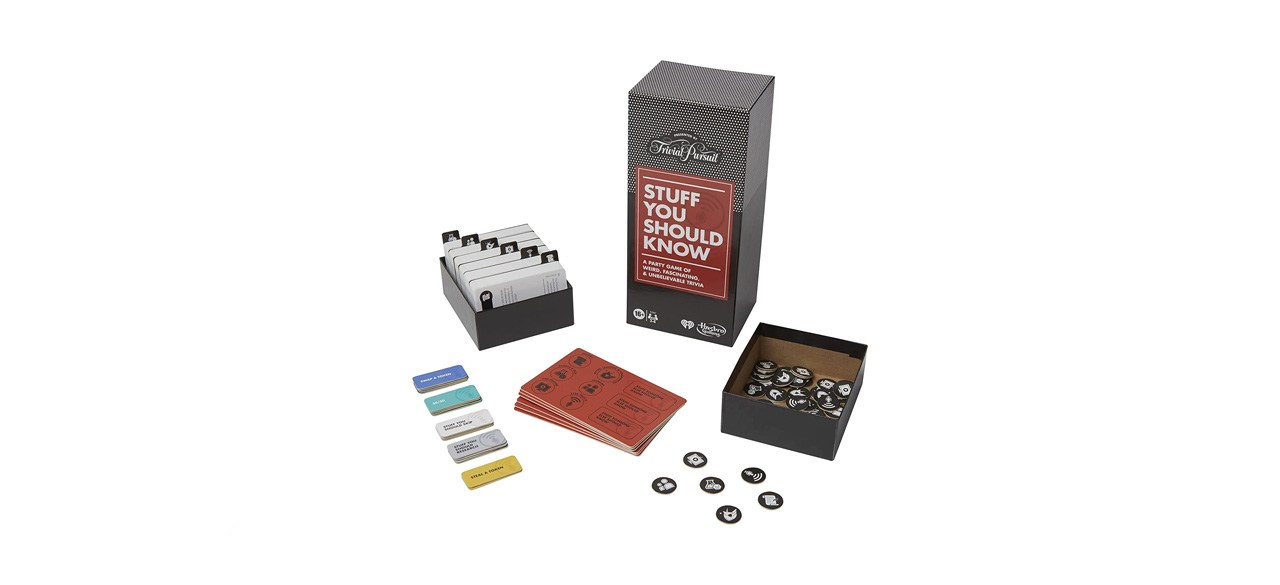 Hasbro Trivial Pursuit: "Stuff You Should Know" Edition
The 600 questions in this edition are inspired by the "Stuff You Should Know" podcast. This game includes weird and fascinating trivia handpicked by hosts Josh Clark and Chuck Bryant, and is for ages 16 and up.
Sold by Amazon
Best ageless games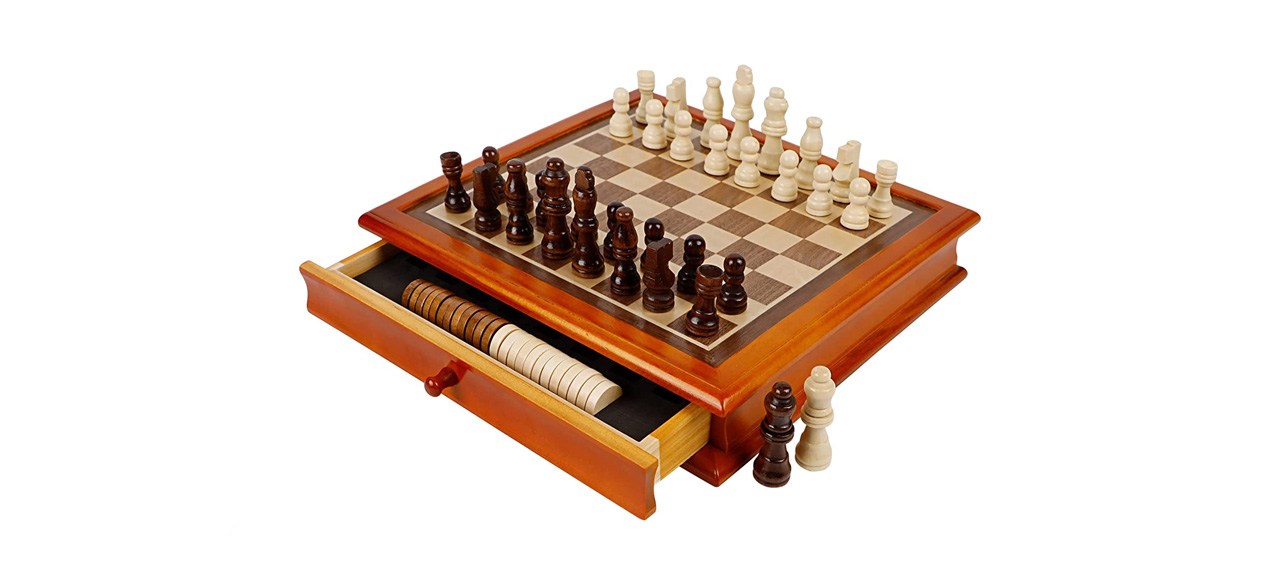 Juegoal Wooden Chess and Checkers Set with Storage Drawer
This 12-by-12-inch inlaid wooden game board includes 32 chess pieces and 24 checkers, each handcrafted from premium pine. The slide-out drawer has foam cutouts for every piece.
Sold by Amazon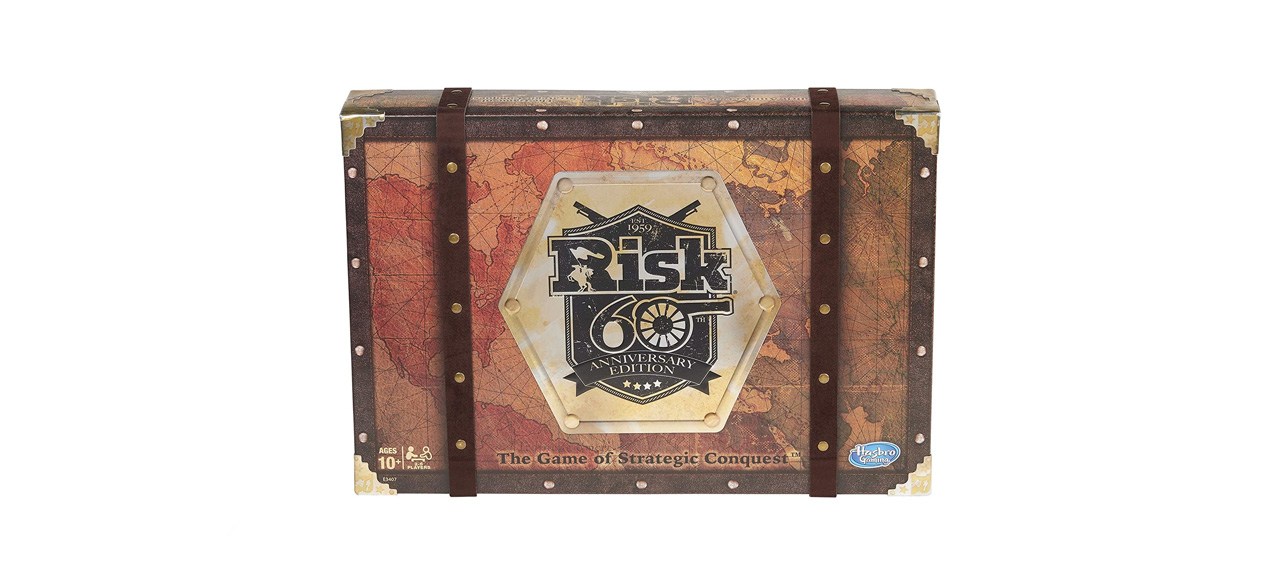 Hasbro 60th Anniversary Risk Game
Three to five players compete to dominate the world by using alliances, betrayals and surprise attacks. The game guide includes the original rules and four other options.
Sold by Amazon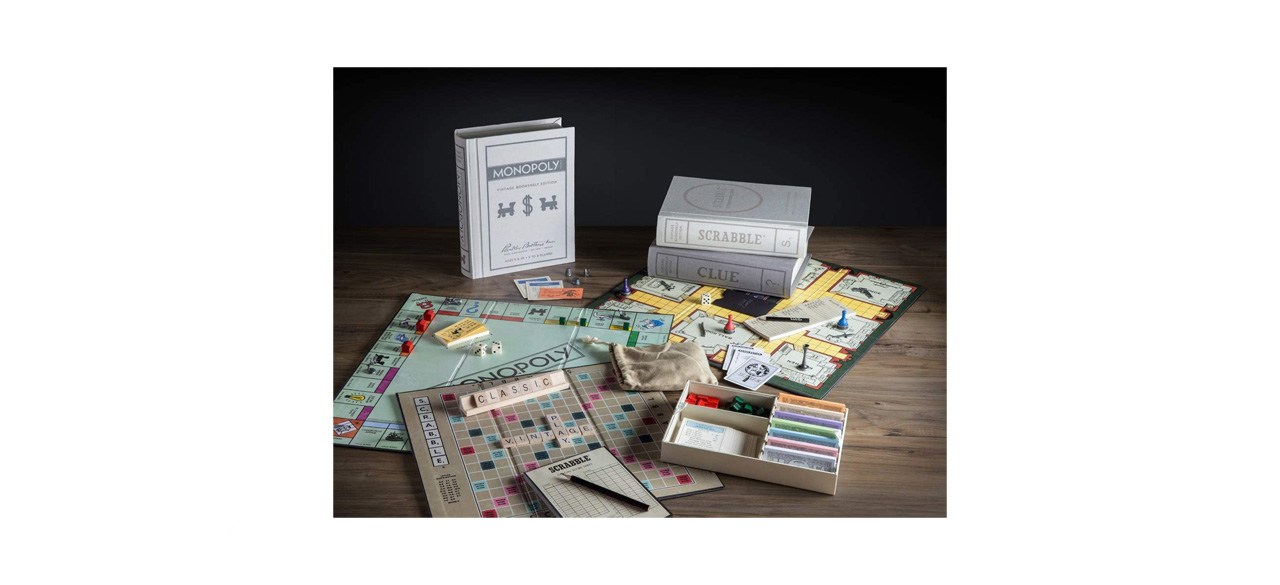 WS Game Company Scrabble, Monopoly and Clue Bookshelf Collection
This boxed set will be in the family for generations to come. Scrabble is for two to four players, Monopoly for two to eight players and Clue for three to six players, so you can fit the game to the number of people who want to play.
Sold by Amazon
Want to shop the best products at the best prices? Check out Daily Deals from BestReviews.
Sign up here to receive the BestReviews weekly newsletter for useful advice on new products and noteworthy deals.
David Allan Van writes for BestReviews. BestReviews has helped millions of consumers simplify their purchasing decisions, saving them time and money.
Copyright 2023 BestReviews, a Nexstar company. All rights reserved.