What toys should you get a destructive dog?
If your dog is an aggressive chewer, a plush dog toy with a squeaker in the center just isn't going to cut it. Plastic toys get chewed up quickly and even the best rope pull toys get frayed. Dog toys can cost a lot of money, and if your pooch is tearing them up in a matter of minutes, that's not exactly money well spent. Not to mention, aggressive chewers that chew on hard, plastic toys risk wreaking havoc on their teeth, requiring more tooth care in the long run. So, what's a dog parent to do?
You could stop buying dog toys — save your money and your dog's dental care all at once — but where is the fun in that? The other option is to invest in more durable dog toys of a higher quality. The price tag might be higher in many cases, but these toys made especially for aggressive chewers are more likely to last.
Shop this article: Goughnuts Medium Heavy Duty Dog Toy, Ruff Dawg Indestructible Dawg-Cube, West Paw Hurley.
Dogs with high prey drive destroy every toy you give them
Have you ever tried to get your dog to stop ripping apart toys or chewing them to bits? Even with adequate training, it's still a hard habit to break, and that's because some dogs have a higher prey drive than others. Prey drive refers to the inherent inclination to hunt and capture prey. Believe it or not, dogs with higher prey drive look at toys — especially those with squeakers! — as prey. It's in their nature to, well, kill the prey.
By ripping plush toys to shreds and destroying the squeaker, your dog is simulating what they would do in the wild. So, yes, your dog thinks they're "killing" the toy.
Certain breeds are more prone to these behaviors. Terriers, hounds, some snow dogs and chihuahuas usually have a strong prey drive.
Why dogs chew on their toys
Chewing motivated by prey drive is only one reason dogs chew aggressively. You might also notice your dog chewing excessively on bones or other toys rather than ripping them to shreds.
This kind of chewing is most common in puppies learning about the world, still working on their training and simultaneously teething. Puppies will chew excessively to soothe their symptoms of teething, but dogs of all ages also chew toys as a cleaning behavior. Another instinct that dogs naturally have, they chew to keep their jaws strong and clean their teeth.
The only problem is that chewing on certain things, like plastic toys, for example, can potentially cause harm if bits and pieces splinter off and your dog swallows them. Once ingested, these pieces may cause intestinal blockages.
How to discourage destructive chewing in dogs
Suppose you find your dog's chewing habits to be too destructive, meaning they're chewing on furniture, shoes or other items or are intentionally destroying every toy you give them. In that case, there are a few tricks to discouraging or rerouting aggressive chewing.
Try a frozen towel. Take a wet towel, ring it out and place it in the freezer for a few hours. This soothes your teething puppy's gums and teaches them what's on or off limits to chew.
Use a dog repellent. There are certain scents that dogs don't find appealing, so if you spray a dog repellent — like Granick's Bitter Apple — on the items that shouldn't be chewed, it will train your dog to avoid them.
Keep your dog mentally stimulated. The general rule of thumb for staving off boredom in dogs is to walk them twice a day. Another way to do this is to stimulate their mind with the best dog puzzles.
Invest in more durable toys. All the toys listed below are made with more durable materials, like natural rubber, that will last longer. Some of them are still furry or plush on the inside but are reinforced inside with a stronger rubber layer.
Best indestructible dog toys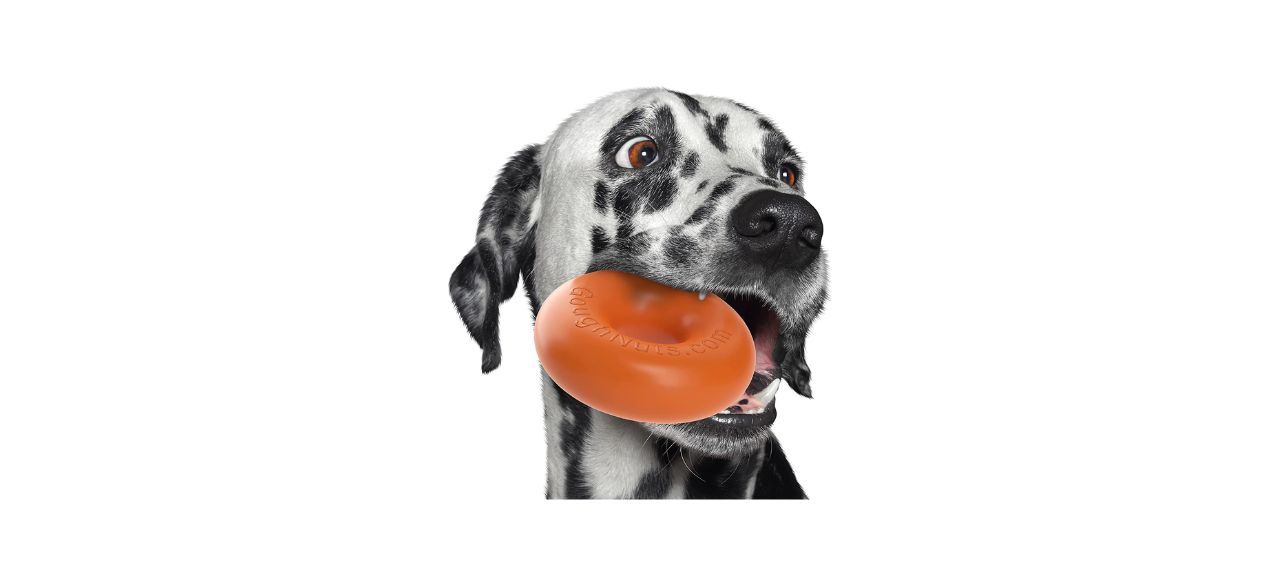 Goughnuts Medium Heavy Duty Dog Toy
Goughnuts makes some of the toughest toys as it's made with smooth, 100% natural rubber, designed and developed by their in-house rubber engineer and chemist. If your dog does manage to crack it open, you'll see the bright red indication layer. At that point, pet owners can take the toy away and mail it back with a guarantee form. Getting the correct size for your dog is the most critical piece to finding a toy they can't chew through. Your dog's Goughnuts toy should be wider than their mouth.
Sold by Amazon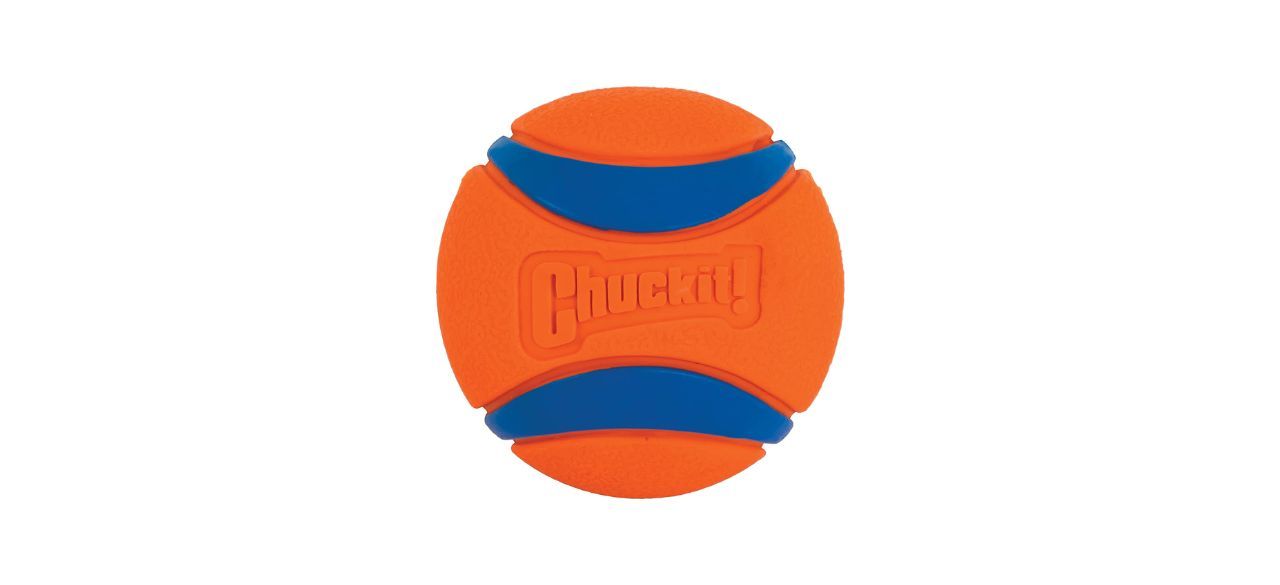 This orange-and-blue rubber ball is extra bouncy and also floats in water. It can be paired with Chuckit's many ball-launching accessories for playing fetch. Since it's bright blue and bright orange, it's easier for dogs to see.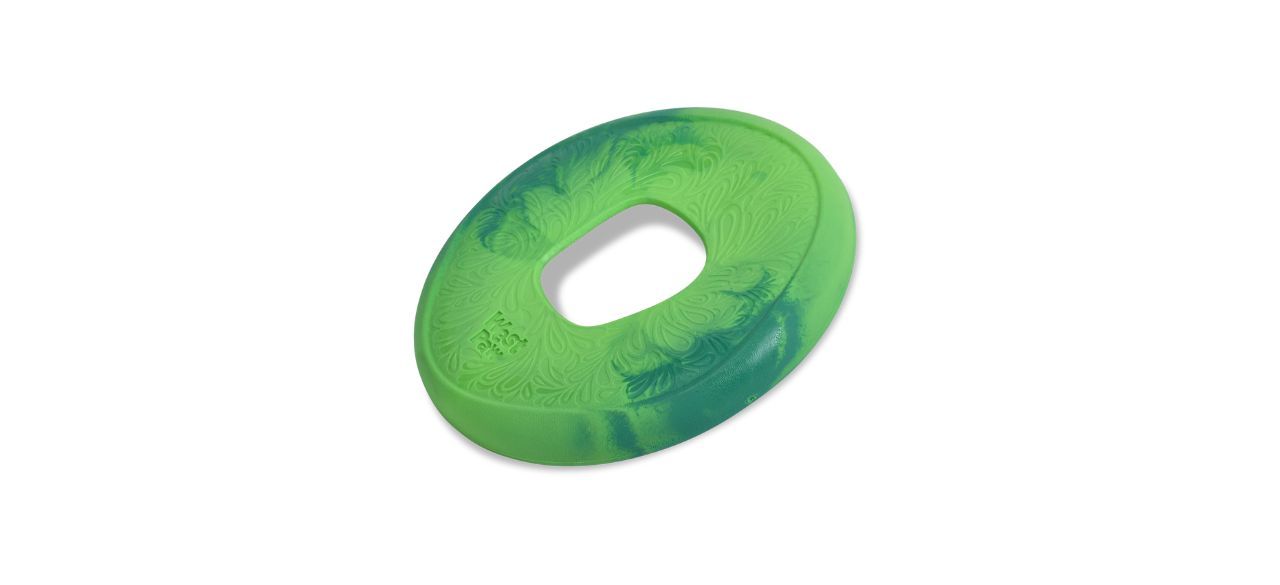 Available in green, pink and blue, this chewable toy resembles a flying disc but has an opening in the middle so that dogs can grip it more easily. It's dishwasher-safe and made with recycled ocean-bound plastic.
Sold by West Paw, Amazon and Petco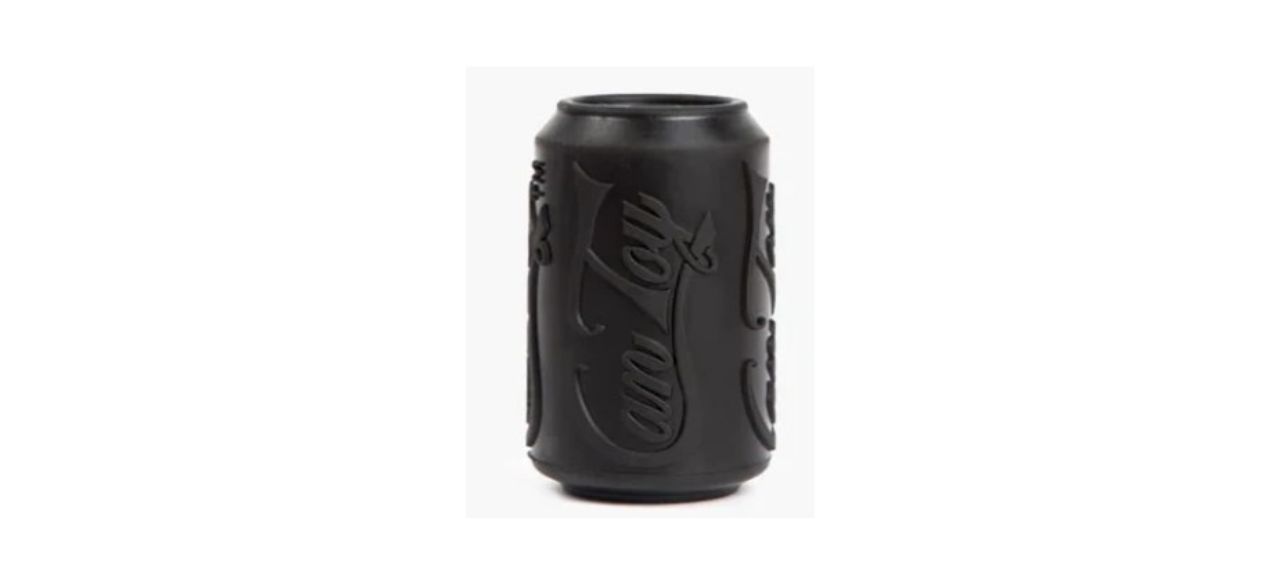 This natural rubber blend toy is great for aggressive chewers that are most motivated by food. It's durable but also features space inside for treats or peanut butter.
Sold by Barkshop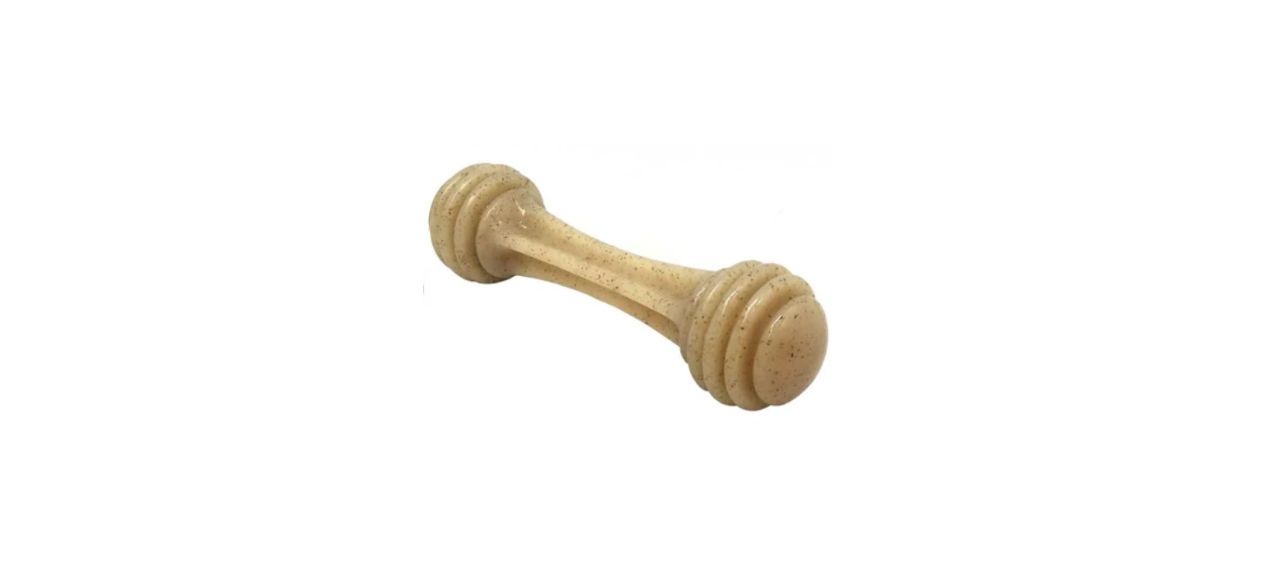 SodaPup Nylon Honey Bone Ultra Durable Dog Chew
Available in two sizes, this nylon bone has ridges that help to clean your dog's teeth as they chew. It's also dishwasher-safe for a no-hassle cleanup.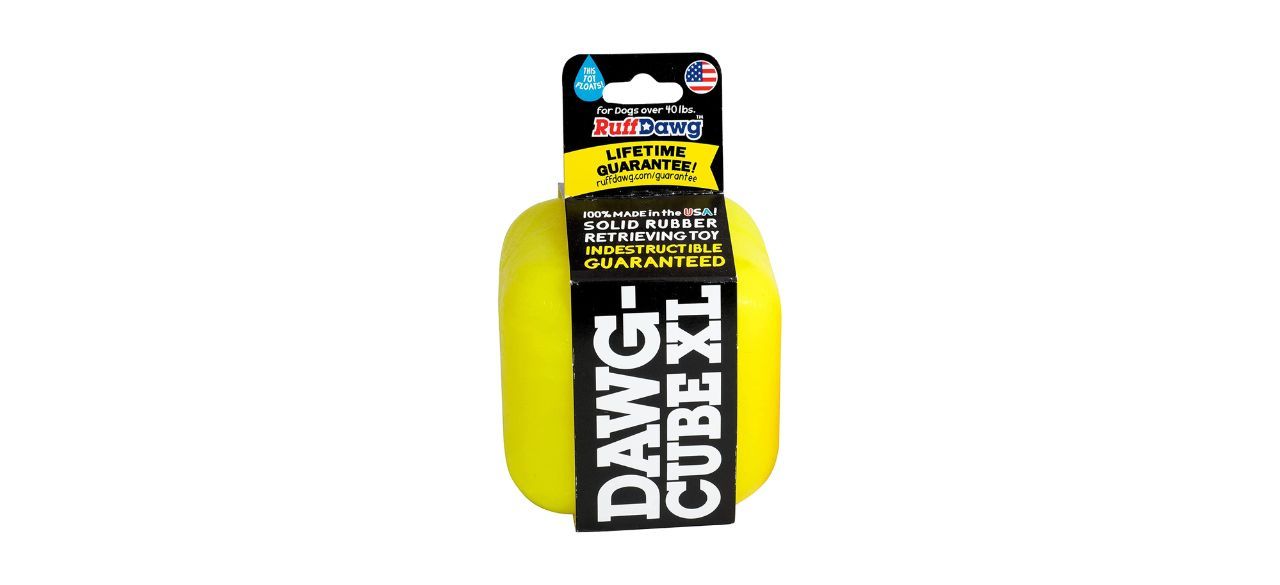 Ruff Dawg Indestructible Dawg-Cube
This cube-shaped toy is weatherproof and satisfyingly crunchy. It comes in bright, neon colors, like orange, green and yellow, and because of its shape, it's easy for dogs to use their paws with it and hold it down.
Sold by Amazon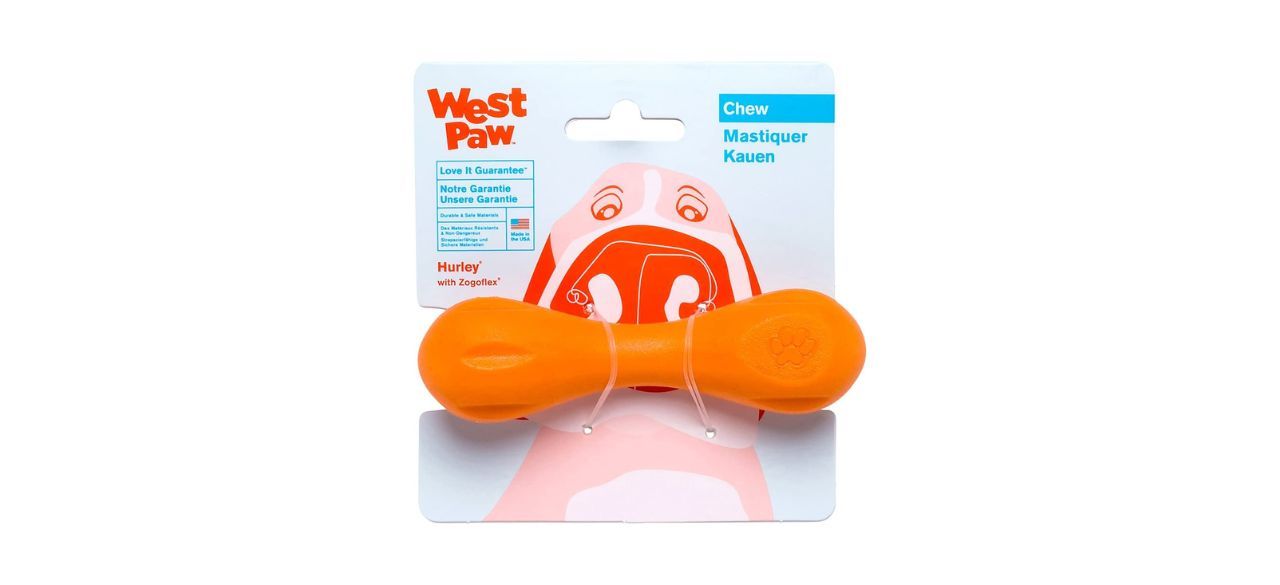 Available in three bright colors, the West Paw Hurley is dishwasher-safe and made free of Bisphenol A and latex. It also floats, which makes it perfect for playing fetch in or out of the water. While it's tough enough to chew, it's not tough on dog teeth as it's made of recyclable Zogoflex. If your dog somehow breaks it, West Paw replaces it for free.
Sold by Amazon, Petco and West Paw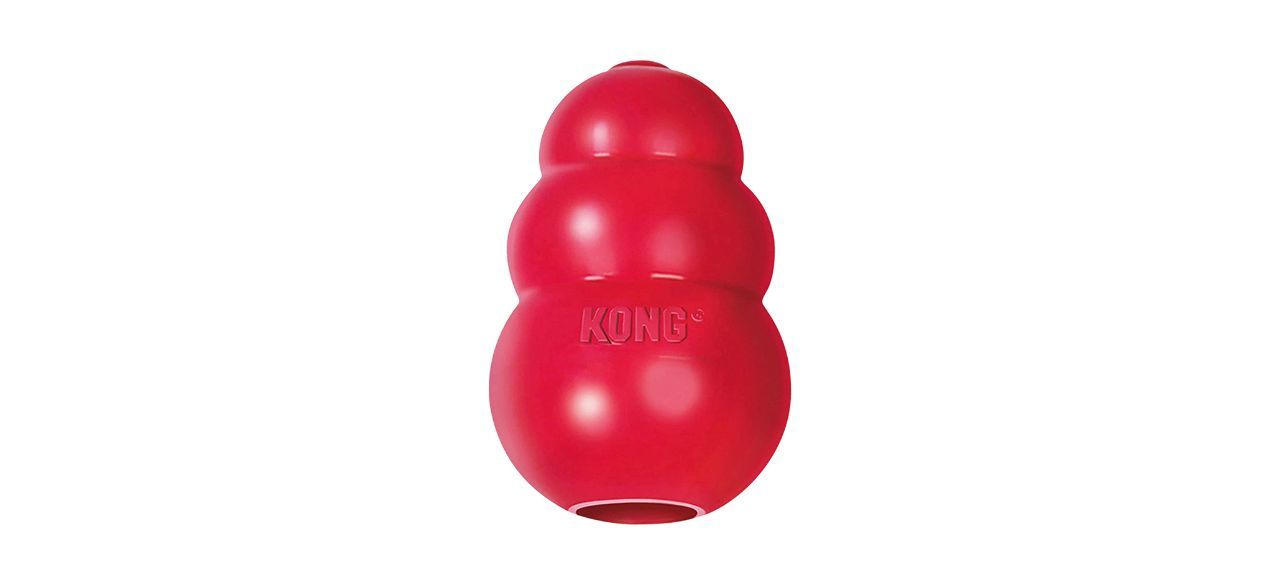 While the Classic Kong is also good, this one is designed for super chewers and uses durable rubber. Inside, there's a place for treats or peanut butter, which can help with your dog's mental stimulation, further rerouting destructive chewing behaviors.
Worth checking out
Want to shop the best products at the best prices? Check out Daily Deals from BestReviews.
Sign up here to receive the BestReviews weekly newsletter for useful advice on new products and noteworthy deals.
Stephanie Osmanski writes for BestReviews. BestReviews has helped millions of consumers simplify their purchasing decisions, saving them time and money.
Copyright 2023 BestReviews, a Nexstar company. All rights reserved.