It takes more than just quality cuts of meat and fresh ingredients to create a delicious barbecue meal. Like any type of cooking, your grilling experience largely depends on the tools at your disposal.
To help you take your barbecue game to the next level, we've compiled this roundup of the best grilling tools for every context. Whether you're searing meats, toasting burger buns, or adding a char to veggie kebabs, these are the right tools to handle every job at your next cookout.
Best grill tool sets
Whether you're an experienced grill master or you're just starting out, you need a basic set of grill tools. These sets include essentials to cover common tasks like flipping burgers, plucking hot dogs from the grill, or post-grill cleaning.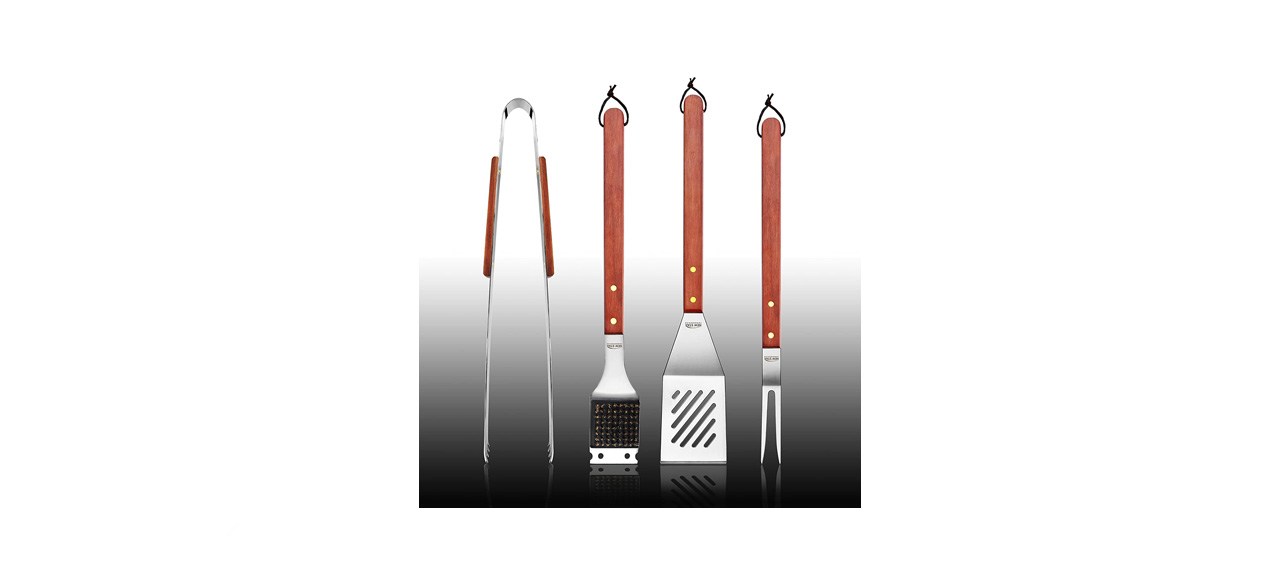 New Star Stainless Steel BBQ Tool Set
Those new to grilling benefit from a beginner BBQ tool set like this one. It comes with tongs, a spatula, a cleaning brush, and a fork. With only four pieces in the set, it's easy to learn how to use each one instead of feeling overwhelmed by larger collections with less familiar pieces.
Best for: Those new to grilling, those on a budget, occasional grillers
Sold by Amazon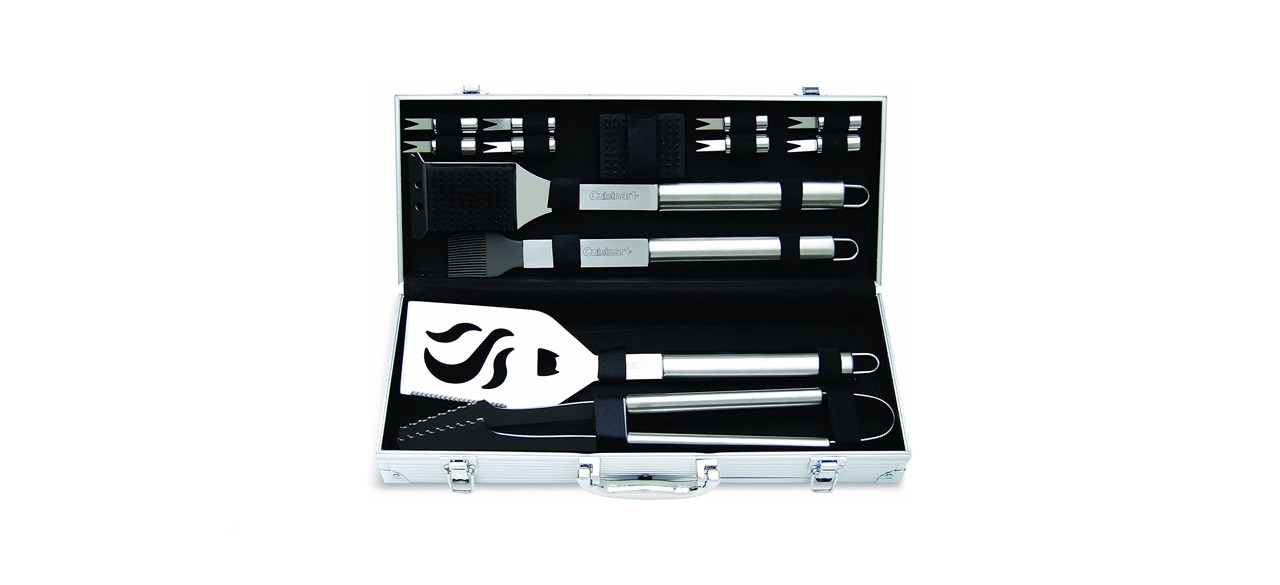 Cuisinart 14-Piece Deluxe Grill Set
Experienced grillers benefit from having all the tools they need at their disposal, namely in a top-of-the-line set like this one. In addition to premium pieces like corn holders and extra brush heads, the set comes in an attractive aluminum case for easy storage and portability.
Best for: Experienced grillers, gifts for BBQ lovers
Sold by Amazon
Best grill tools for meat
Meat is often considered the easiest food to grill, and when you have the right tools, things only get better. From searing filet mignon to cooking hamburgers and hot dogs, these tools will turn grilling into a seamless operation.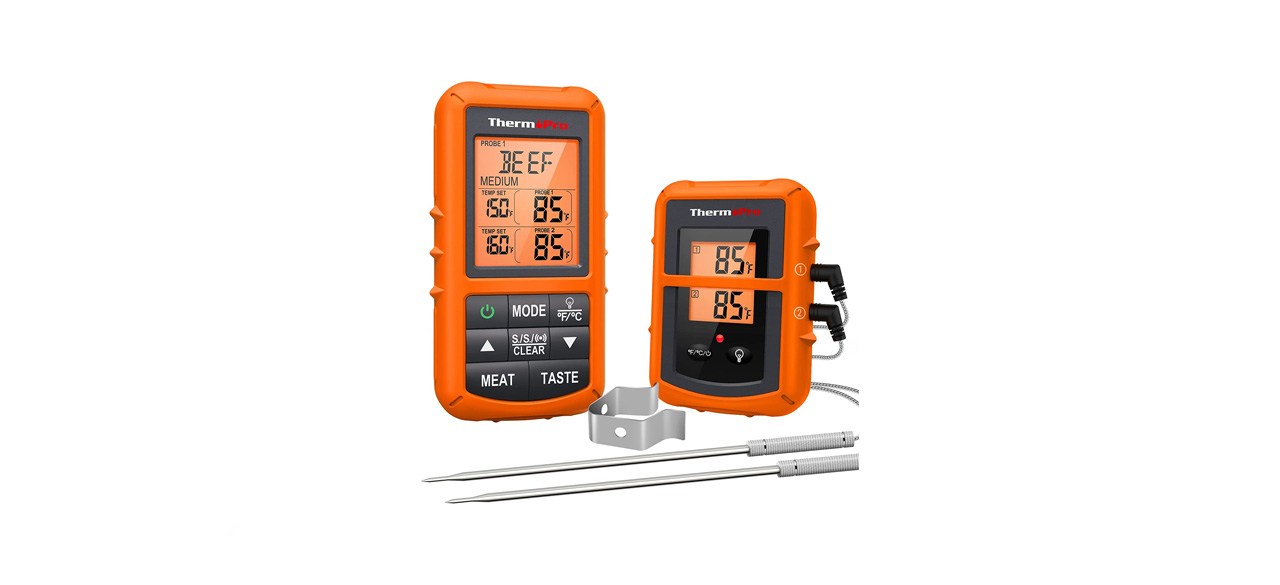 ThermoPro TP20 Wireless Remote Digital Meat Thermometer
There's no need to sweat over the grill while you monitor meat temperatures. Invest in this long-range wireless digital meat thermometer so you can mingle with company or take care of other cooking tasks while you wait for your main course.
Best for: Gauging meat temperatures from a distance, tracking oven temperatures for bread baking
Sold by Amazon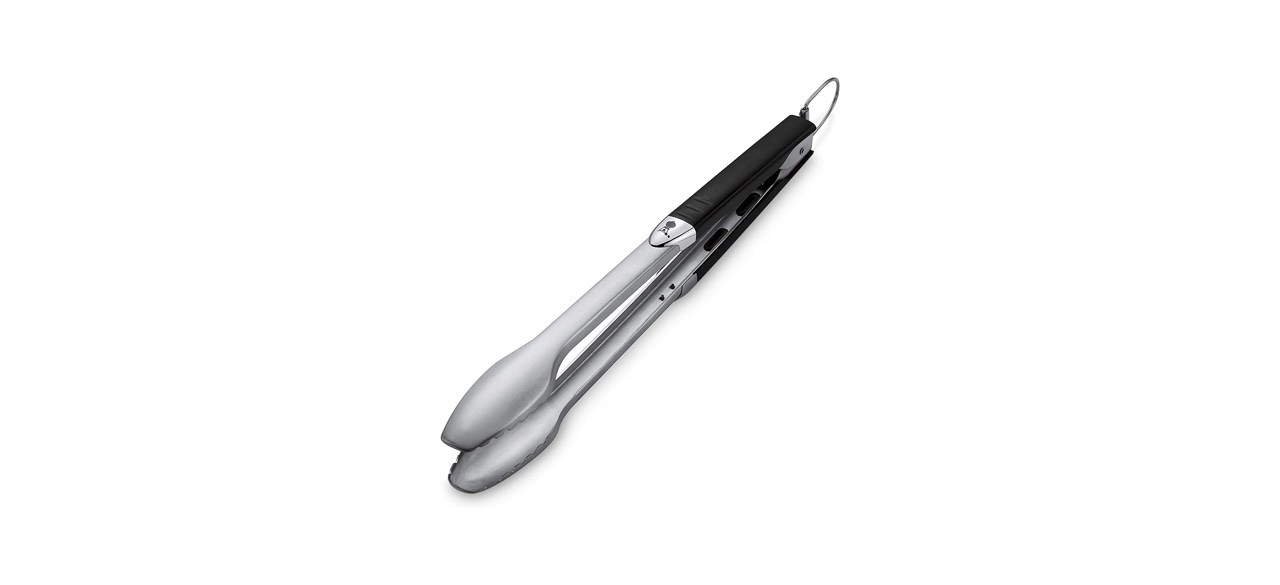 Weber Original Stainless Steel Tongs
Tongs are one of the most-used grill tools, which is why it's worth having one with ergonomic handles. Its unique front-end design features serrated edges for a no-slip grip on foods.
Best for: Removing burgers and hot dogs, turning buns, flipping fire-roasted peppers
Sold by Amazon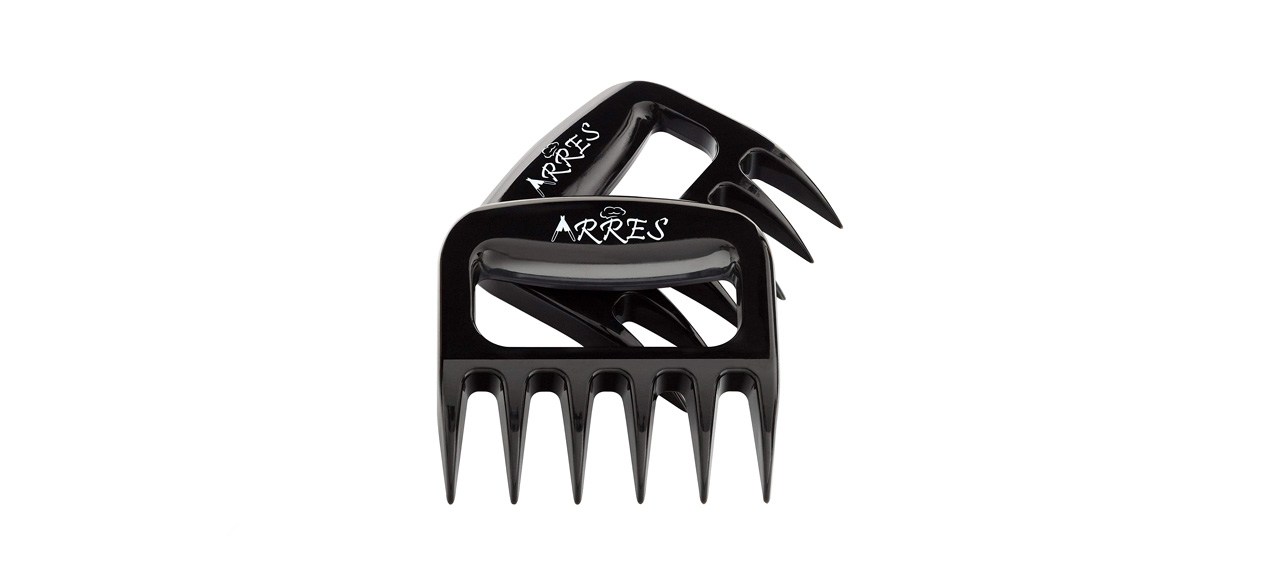 Arres Pulled Pork Claws and Meat Shredder
If you're a fan of textured meat and chicken dishes, like pulled pork or chicken salad, make sure you have a pair of shredders. These have an oversized tooth design, making your work quick and easy whether you need to tear into a small brisket or a whole roasted turkey.
Best for: Making pulled pork or chicken salad, shredding meat for tacos
Sold by Amazon
Best grill tools for vegetables
There are countless ways to cook veggies on the grill, and each one comes with its own set of perks. Round out your grill tool collection with accessories made to cook vegetables to perfection.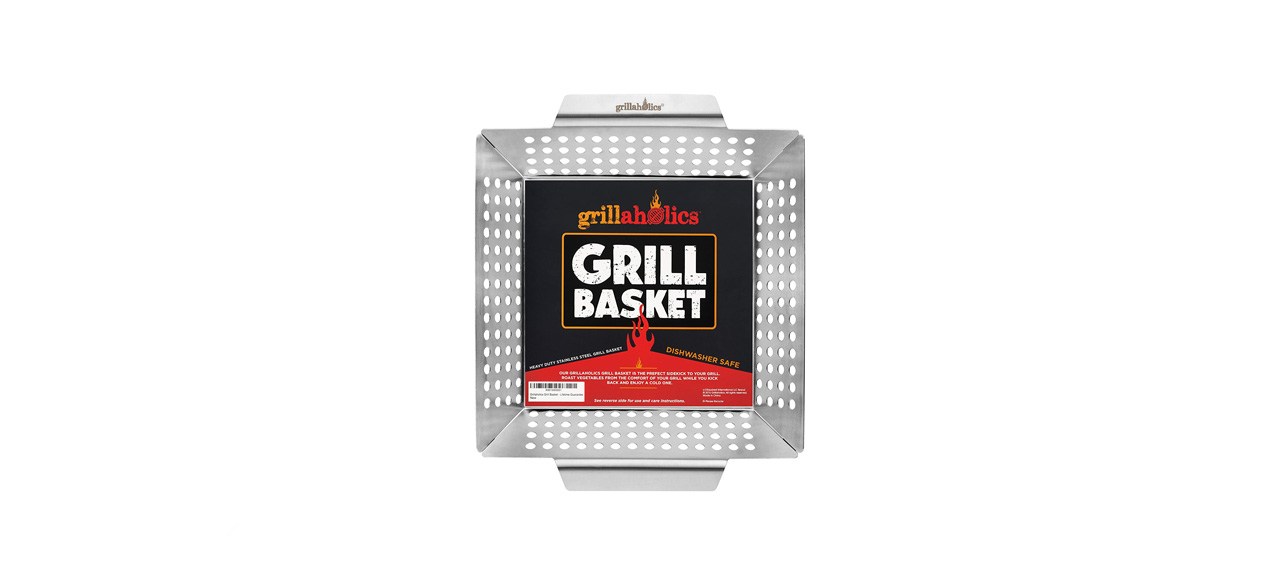 Grillaholics Heavy Duty Grill Basket
The easiest way to grill vegetables is in a basket. Simply load it up with your favorite garden variety to enjoy evenly cooked vegetables with a smokey flavor and a picture-perfect char.
Best for: Grilling peppers and onions, grilling par-boiled root vegetables
Sold by Amazon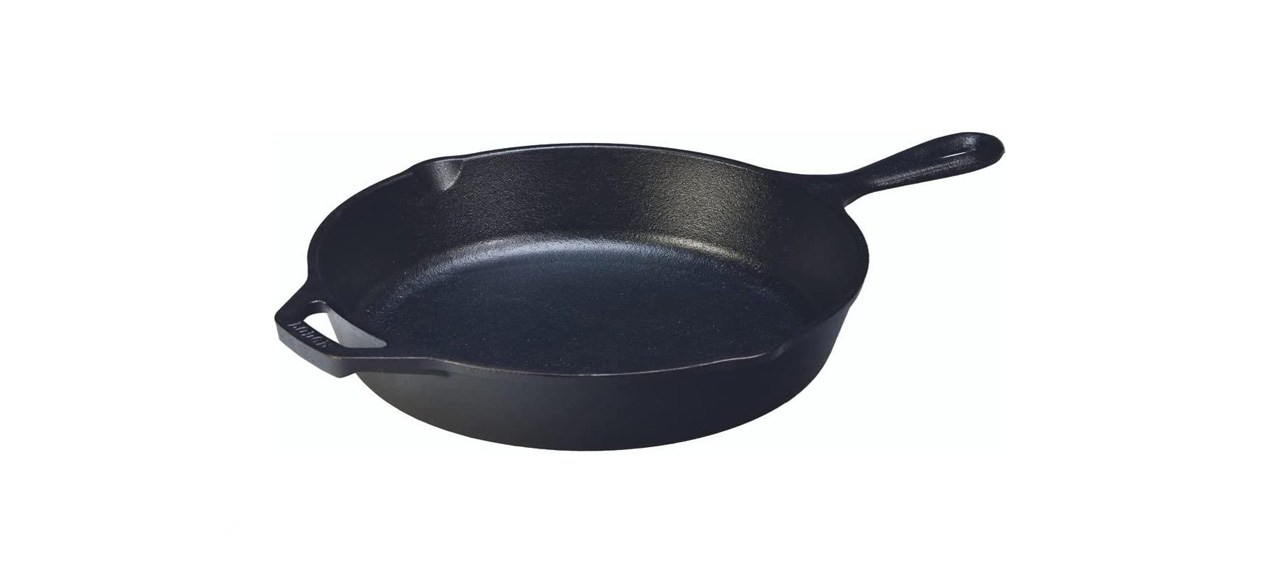 Lodge Pre-Seasoned Cast Iron Chef's Skillet
A cast iron skillet offers second-to-none heat retention and even cooking, especially on the grill. This one is pre-seasoned with natural vegetable oil, which means a non-stick grilling experience every time.
Best for: Sautéing vegetables, frying hash browns or breakfast potatoes
Sold by Amazon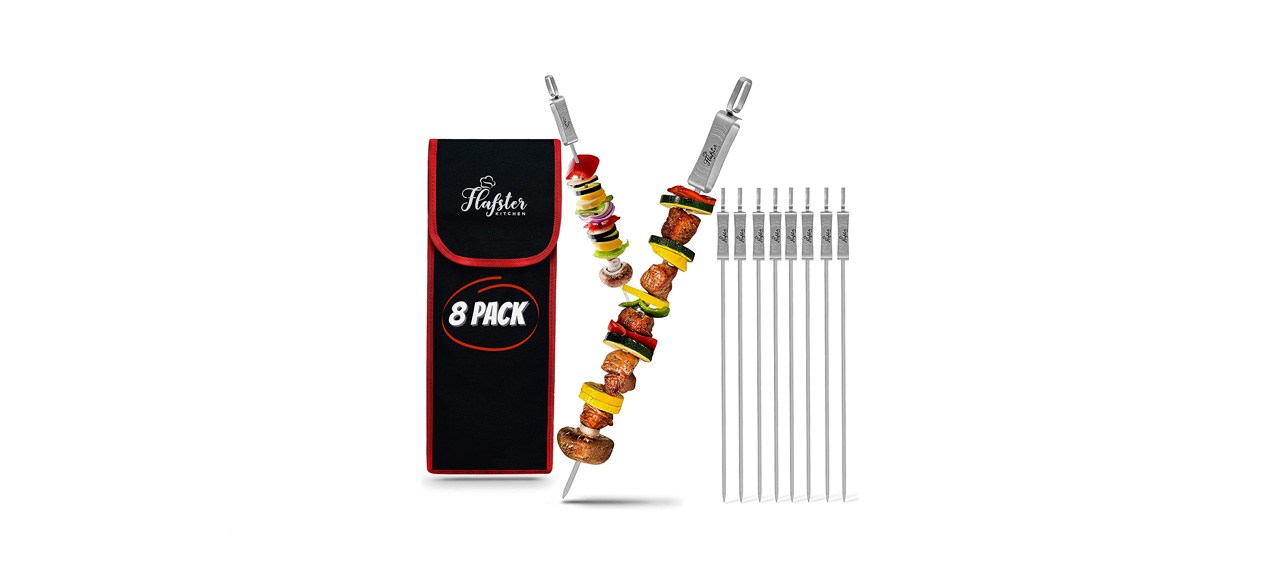 Flafster Kitchen 16-Inch Flat BBQ Skewers
Vegetable kebabs are a staple side dish, and if you intend on making them on the regular, invest in extra-long stainless steel skewers. This set includes eight flat skewers with a push-bar mechanism that protect fingers while you transfer vegetables onto plates.
Best for: Making vegetable or meat kebabs, making fruit skewers
Sold by Amazon
Best grill tools for creative cooking
As you progress, you might feel inclined to try more challenging recipes for the grill. Leverage your creativity with unique grill tools that offer new ways to cook classic barbecue foods.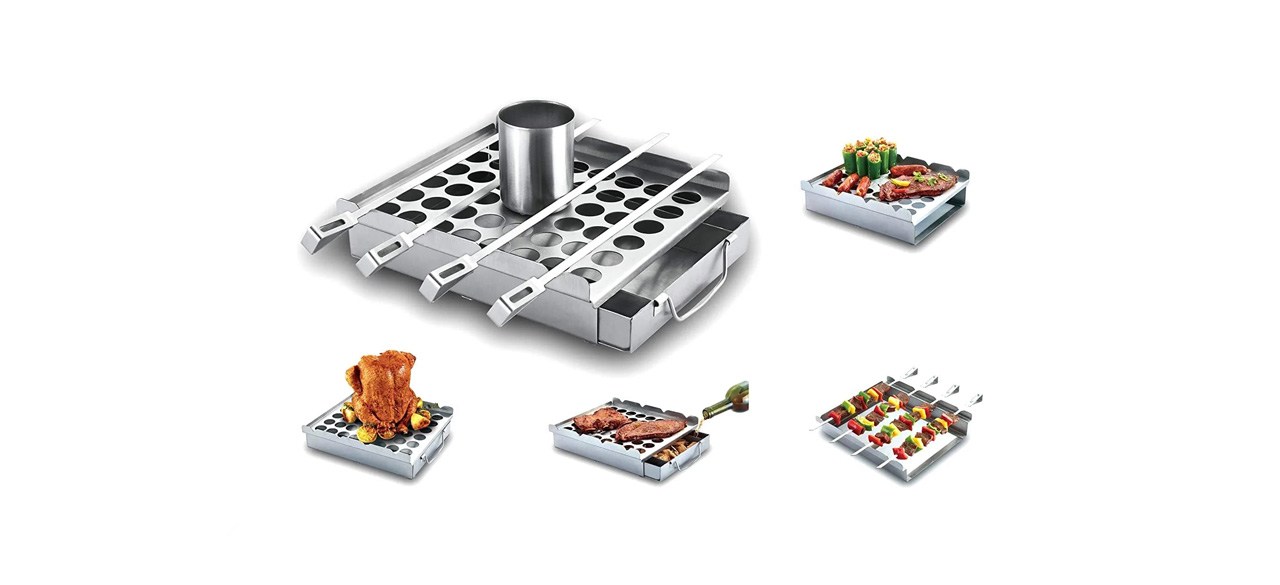 BBQ Aid 5-in-1 Beer Can Chicken Roaster
Beer can chicken roasters let you set it and forget it, making them a low-maintenance option to roast most types of poultry. This roaster in particular comes with a beer compartment as well as a smoker box and kebab rack, so you can make an entire meal with just one accessory.
Best for: Grilling while camping or tailgating, grilling for craft beer aficionados
Sold by Amazon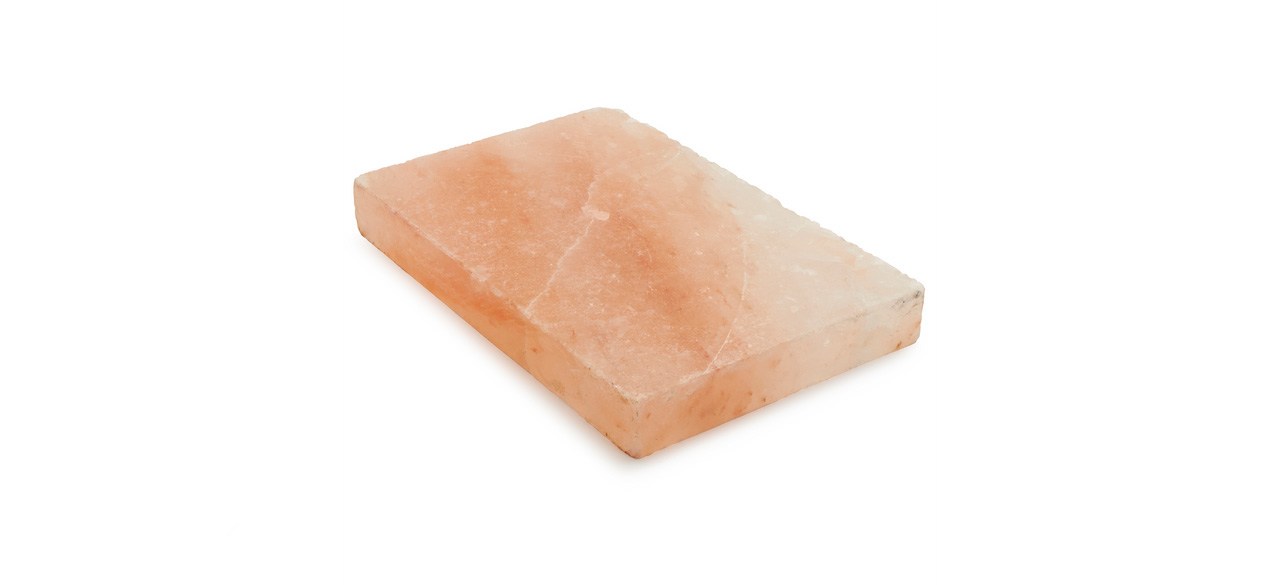 Charcoal Companion Himalayan Salt Block
Enhance the flavor of any entree, especially fish, by grilling with a Himalayan salt block. Not only does it promote even cooking of fish and meat, but the salt block also doubles as an attractive way to serve foods.
Best for: Searing tuna, grilling scallops, making a chilled charcuterie board
Sold by Sur La Table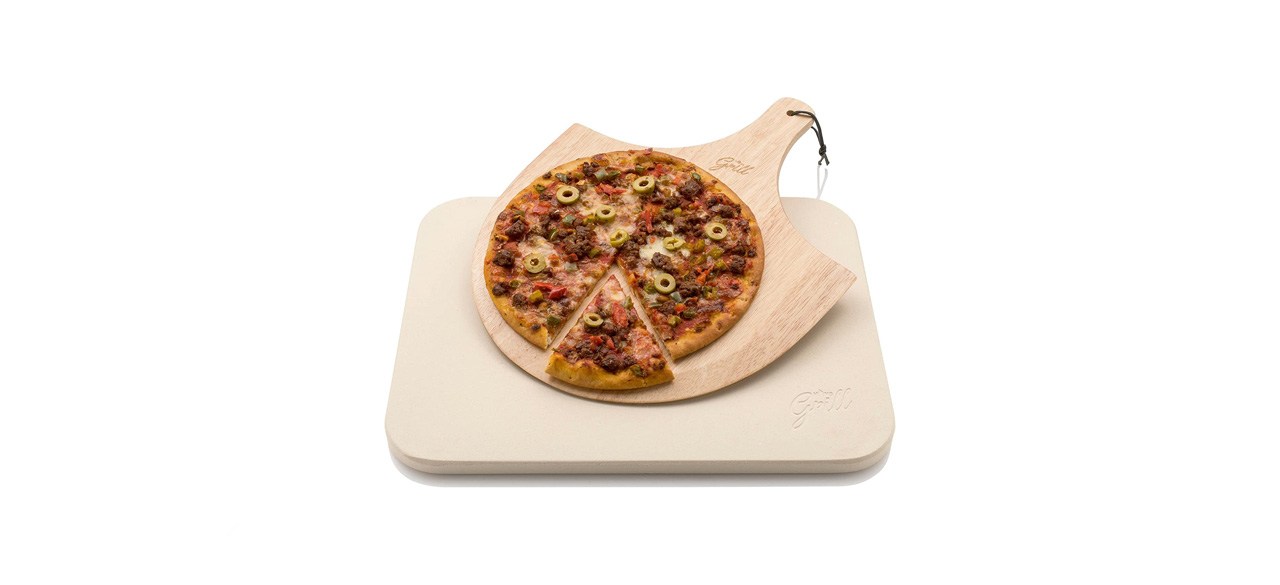 There's no need to order pizza when you can make your own on the grill with this bake stone and pizza peel set. It cooks dough evenly and creates a flakey golden crust that's on par with a pie from your favorite pizzeria.
Best for: Baking personal pizzas or flatbreads, baking cookies or breads
Sold by Amazon
Best grilling accessories
Besides essential grilling tools, it's important to invest in accessories that make your grilling experience more convenient from start to finish. Whether it's a matter of saving time, keeping you safe, or making cleaning easier, these accessories are must-haves.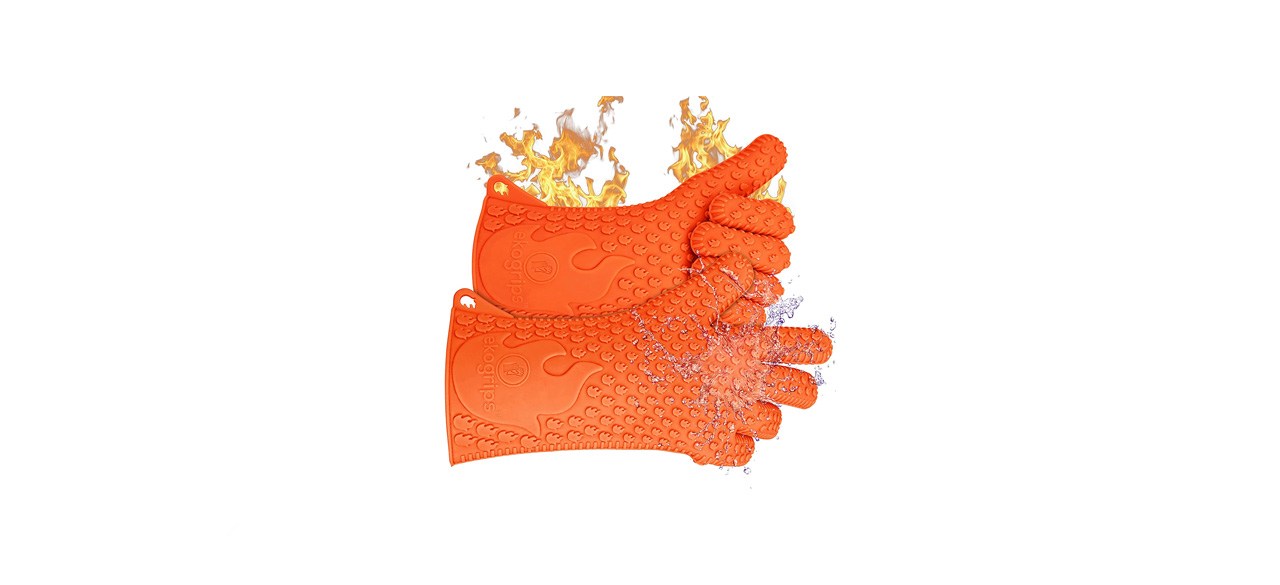 Jolly Green Products Ekogrips Premium BBQ Gloves
Sometimes, it's just easier to use your hands — but in the world of grilling, it's not the safest option. Pick up a pair of heat-resistant silicone BBQ gloves like these that are detailed with no-slip nubs to ensure safe handling. They're also dishwasher-safe for easy cleaning.
Best for: Handling cast iron pans, turning kebabs, removing buns
Sold by Amazon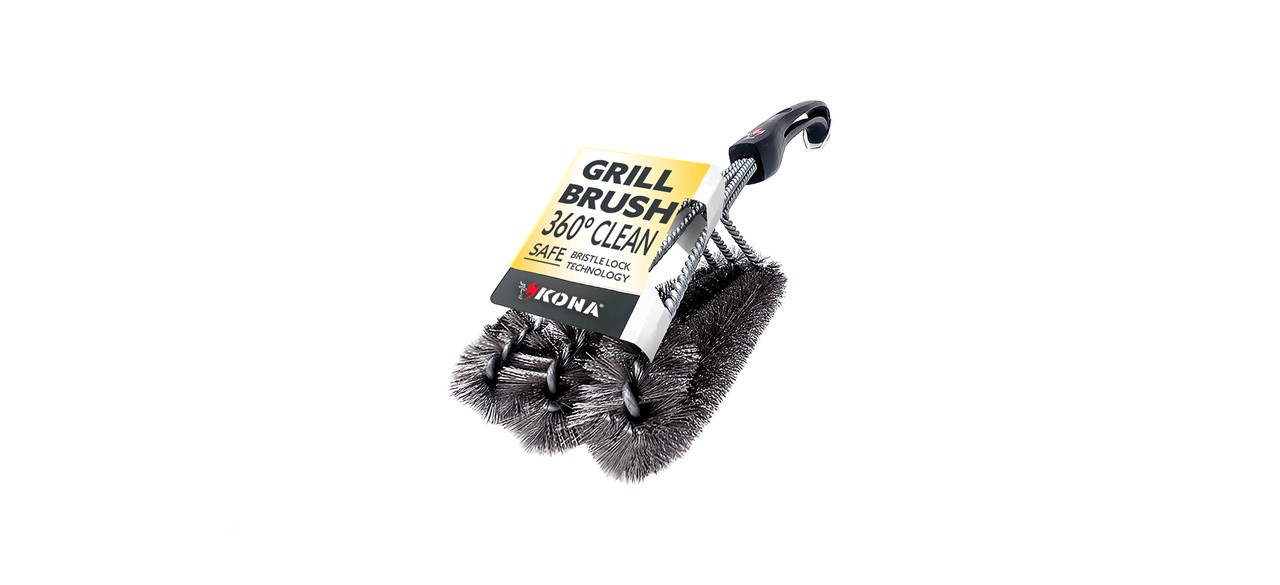 Cleaning a grill can be an onerous task, but not when you invest in a quality grill brush like this one. Its rigid three-brush design effortlessly scrubs grill plates to quickly remove residue.
Best for: Cleaning grill plates on most grills, cleaning oven racks
Sold by Amazon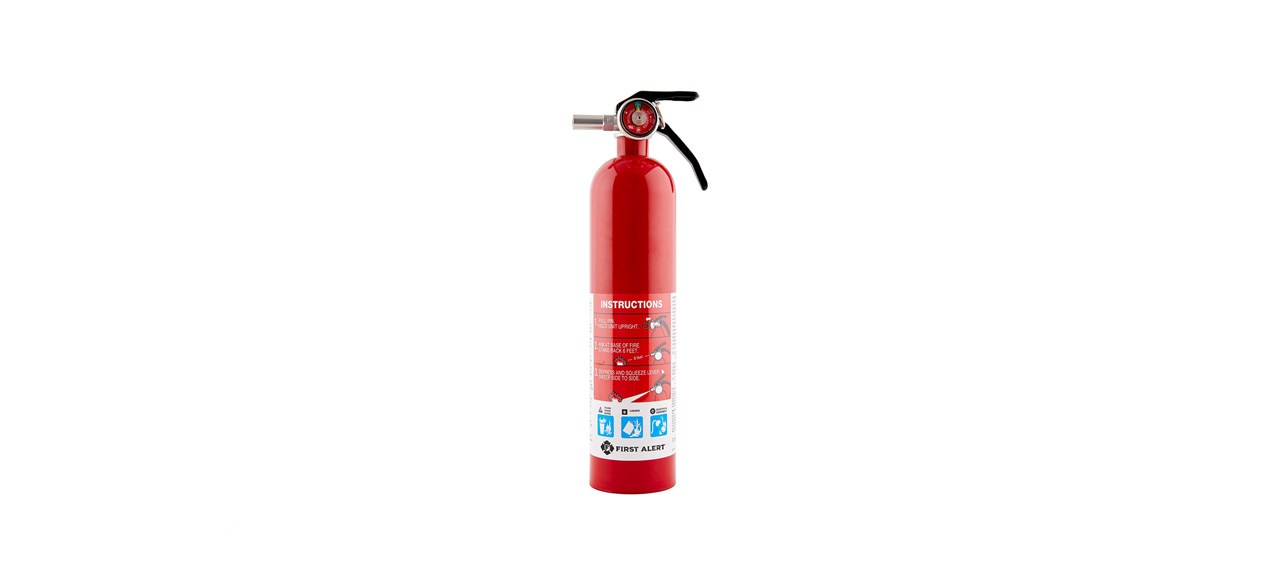 Fire safety is of the utmost importance when it comes to grilling. Keep a fire extinguisher within reach to help control flare-ups with a targeted spray. In addition to grilling, it's ideal for kitchen, office, or general household use.
Best for: Indoor/outdoor fire safety
Sold by Amazon
Best grilling cookbooks
Grilling is a unique method of cooking that involves different techniques than indoor cooking. Check out these top-selling cookbooks to pick up tips, tricks, and plenty of new recipes.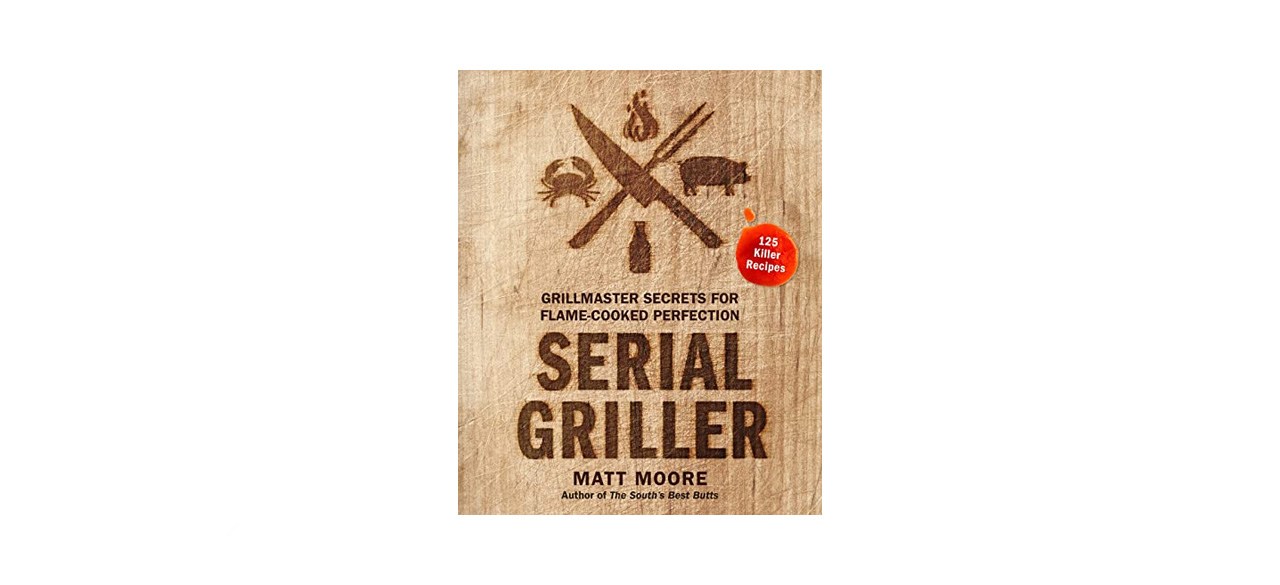 Serial Griller: Grillmaster Secrets for Flame-Cooked Perfection
This cookbook features a well-rounded collection of recipes and techniques that cover cooking on all types of grills. In addition to traditional grill recipes, the book includes a variety of regional recipes from around the U.S.
Best for: Beginner grillers, those interested in regional recipes
Sold by Amazon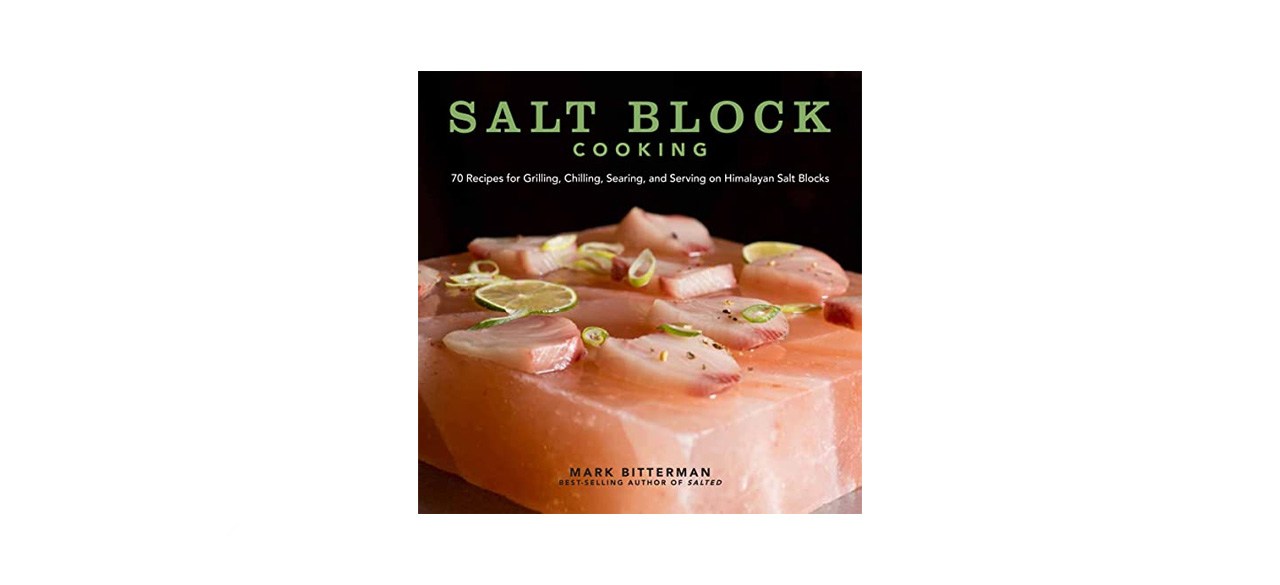 Salt Block Cooking: 70 Recipes for Grilling, Chilling, Searing, and Serving
Get the most out of your salt block with this dedicated cookbook. It provides an overview of exactly how salt affects flavor in different foods and explains salt block cooking techniques in an easy-to-understand manner.
Best for: Creative grillers, those who enjoy plating
Sold by Amazon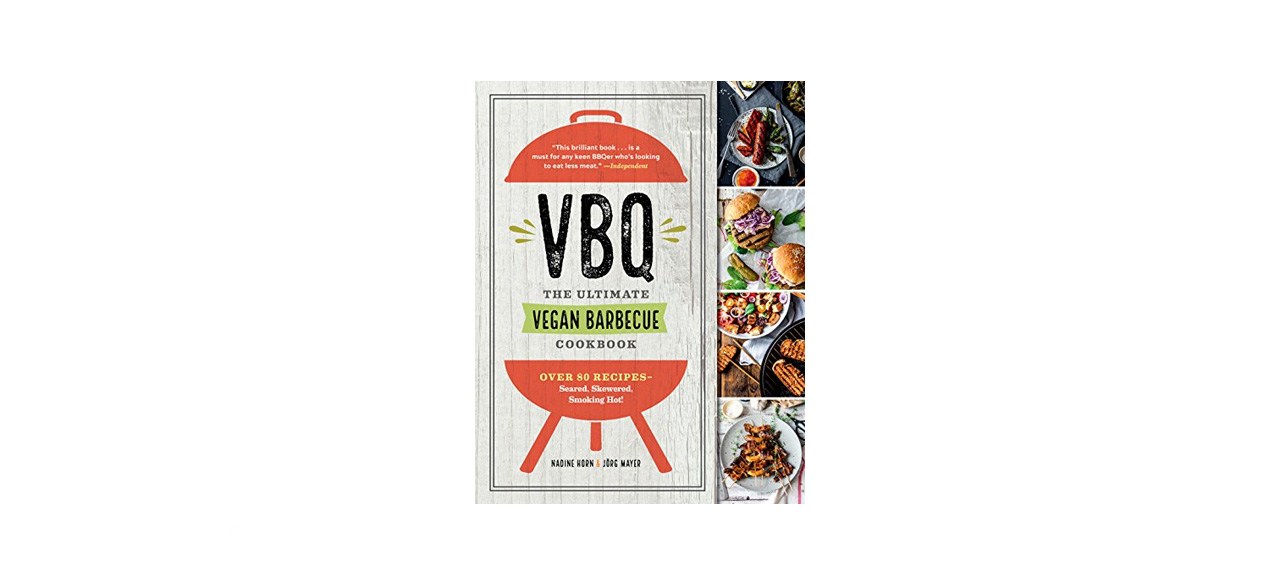 VBQ: The Ultimate Vegan Barbecue Cookbook
This one-of-a-kind vegan cookbook shares over 80 recipes that range from eggplant hot dogs to tandoori tofu skewers. While it's creative and adventurous, this collection is approachable with high-resolution images, illustrated guides, and a long list of grilling hacks.
Best for: Vegans and vegetarians, those with vegetable gardens
Sold by Amazon
Want to shop the best products at the best prices? Check out Daily Deals from BestReviews.
Sign up here to receive the BestReviews weekly newsletter for useful advice on new products and noteworthy deals.
Sian Babish writes for BestReviews. BestReviews has helped millions of consumers simplify their purchasing decisions, saving them time and money.
Copyright 2023 BestReviews, a Nexstar company. All rights reserved.