Keep it simple
For some people, raking is just an enjoyable task that comes with autumn. But for the rest of us, it's a dreaded chore that you have to do again and again.
Lawn sweepers offer a much faster and simpler way to collect leaves and grass clippings than raking, and they come in handy in the spring and summer, as well. You can use these manually or pull them behind a lawn tractor or mower. Both styles work similarly by picking up debris and depositing it in a hopper. This article outlines lawn sweeper features, top picks and how to use a lawn sweeper properly.
Shop this article: Agri-Fab 44-Inch Lawn Sweeper, Agri-Fab 52-Inch Lawn Sweeper and Ohio Steel Pro Sweeper
Why use a lawn sweeper?
When it comes to leaf collection tools, lawn sweepers are more expensive than rakes and leaf blowers. However, the best lawn sweeper options are extremely efficient and don't require too much effort.
Lawn sweepers work by pulling leaves into a hopper with a rotating brush. You can use them in the spring, summer and fall to collect debris in your yard. In spring and summer, they can pick up twigs and grass clippings, while in fall, they scoop up leaves.
There are two types of lawn sweepers: manual (push) and tow-behind. Tow-behind or pull-behind lawn sweepers are far more expensive, but they make quicker work of a leaf-covered yard.
Preparing to sweep
There are a handful of times you can use a lawn sweeper:
After the snow thaws to reveal dead leaves and fallen twigs.
After mowing and leaving grass clippings behind.
When leaves begin to fall.
Lawn sweepers work best on freshly mowed lawns. If you're mowing the grass and cleaning up leaves, you can mow right over the leaves you plan to sweep. Small leaf bits provide nutrients to grass, but the sweeper will pick up bigger pieces.
Using your lawn sweeper
As with any yard work, you should always wear safety glasses to protect your eyes. Then, either attach the sweeper securely to your tractor or riding lawn mower, or grab hold of the handle, and move to an edge or corner of your lawn as you would when mowing.
Adjust the brush height so that it's just above the grass without touching it. Now you're ready to start sweeping. While you push or tow, the wheels will drive gears that spin the brush to take in leaves and other debris. Empty the hopper as soon as it fills up to keep the sweeper working efficiently.
Lawn sweeper features
Besides deciding which type of sweeper is right for you, consider additional features and the needs of your yard.
Hopper capacity determines how long you can sweep before it's time to empty out the hopper. While bigger is better, you may not need a huge hopper if you have a small yard. Large hoppers reach up to 30 cubic feet and may be as small as 5 cubic feet.
Width determines how many passes you need to make to cover your whole yard. A smaller lawn may only need a sweeper with a 25-inch width, but large lawns may need 40 inches or more.
Emptying the hopper can be simple or arduous. Many tow-behind lawn sweepers have a rope or lever that dumps the contents of the hopper. Push lawn sweepers usually have removable hoppers.
Best lawn sweepers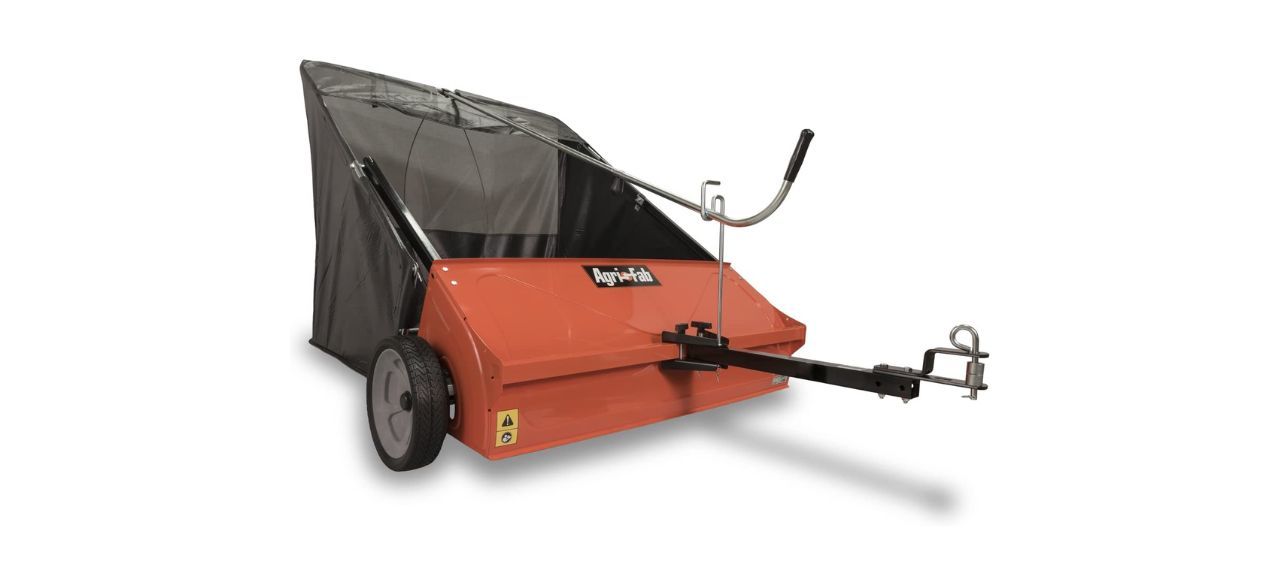 This large tow-behind Agri-Fab lawn sweeper has a spacious 25-cubic-foot capacity hopper and a 5-to-1 brush-to-wheel ratio for efficient sweeping. The dump handle allows you to deposit debris without getting up.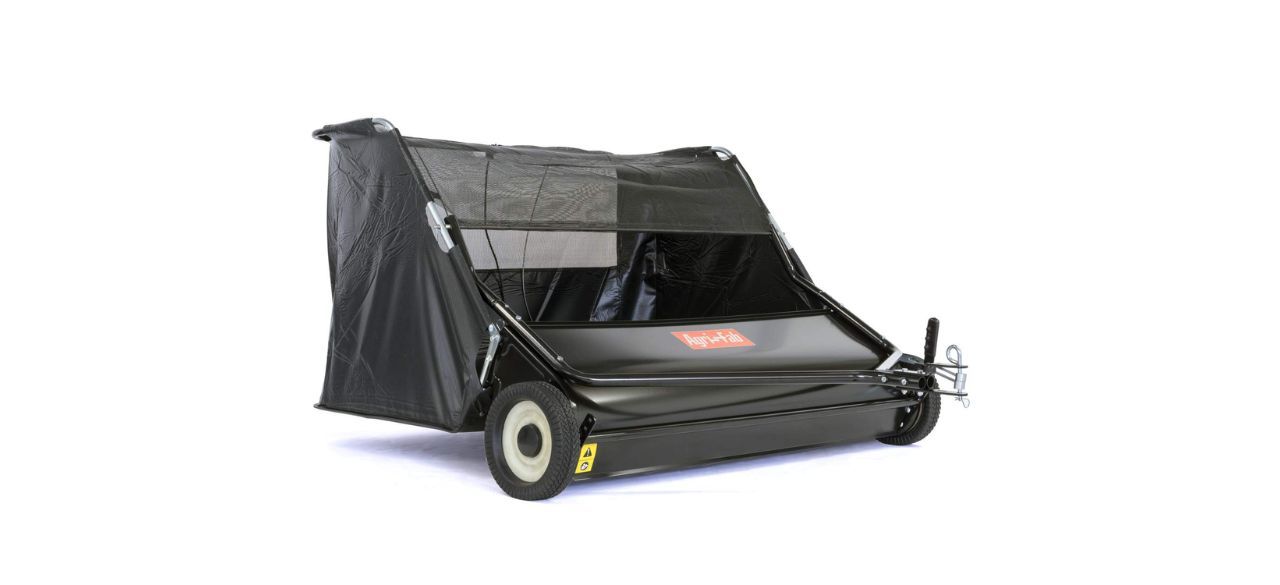 With 26 cubic feet of room in the hopper and a 52-inch sweeping width, this is one of the biggest tow-behind lawn sweeper models available. Assembly is straightforward, and the brush can sweep up both small and large objects.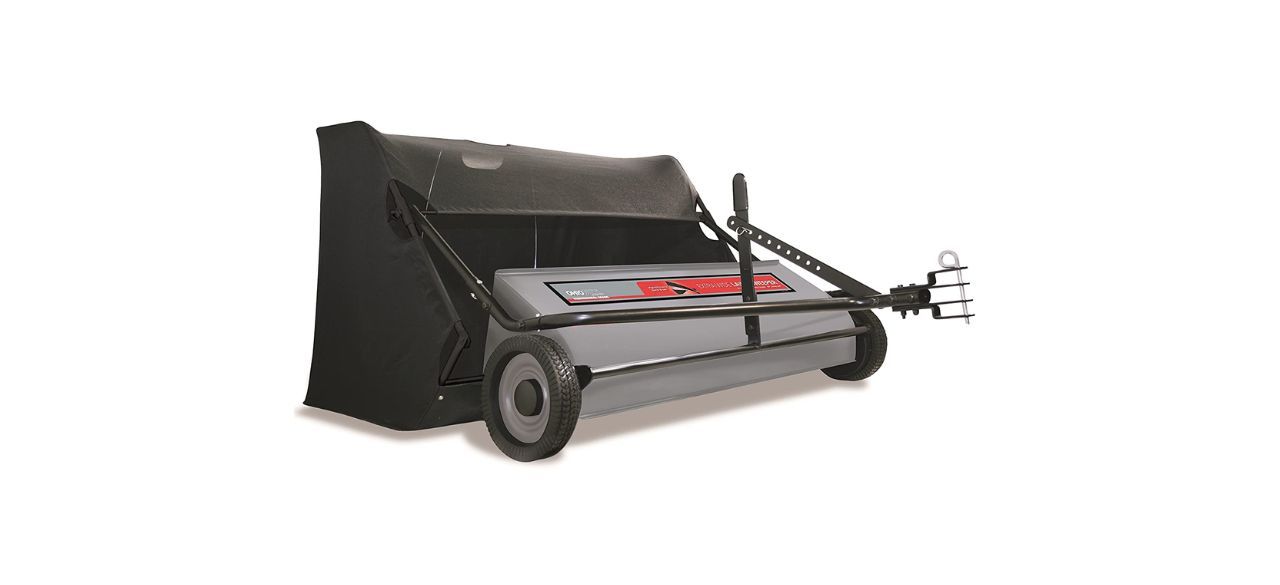 Though it's less expensive than competing models of a similar size, this well-built tow-behind lawn sweeper is sturdy and thorough.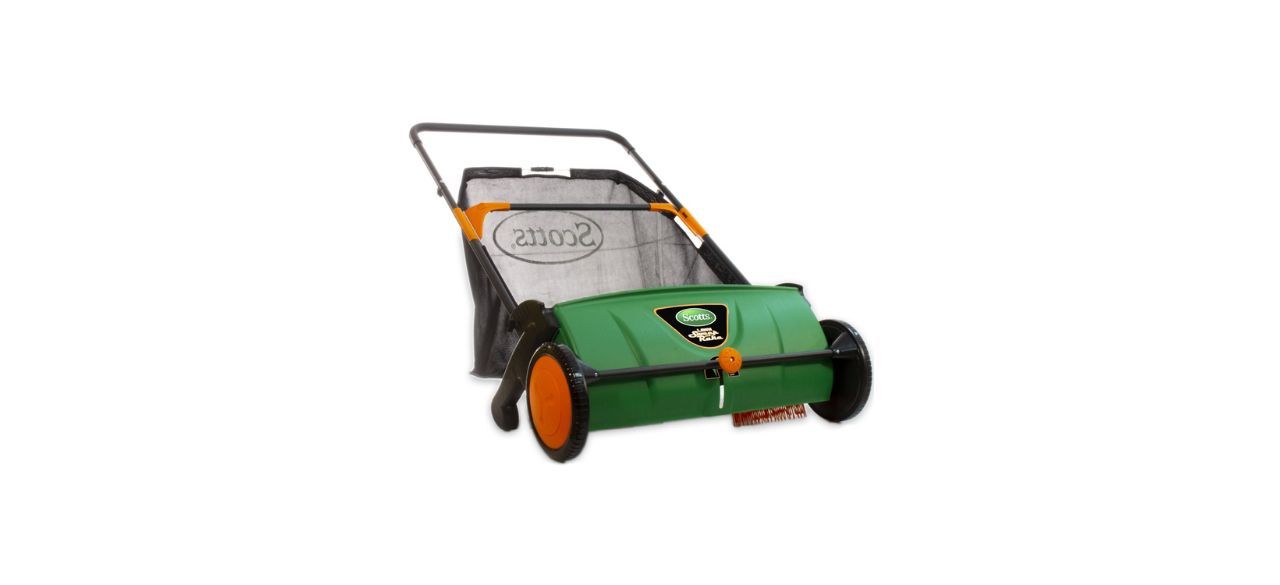 Scotts 26-Inch Push Lawn Sweeper
The plastic design of this push sweeper makes it lightweight and easy to maneuver, especially if your grass is short.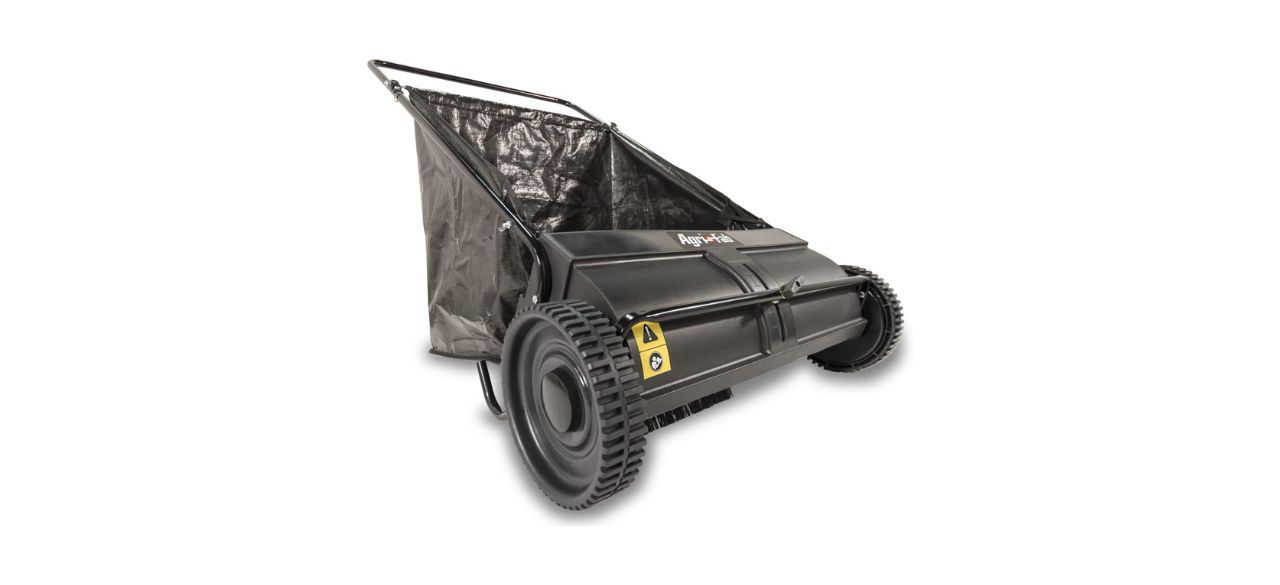 Agri-Fab 26-Inch Push Lawn Sweeper
For its size, this push lawn sweeper does an excellent job of picking up most debris on the first pass. It can grab larger objects with ease too.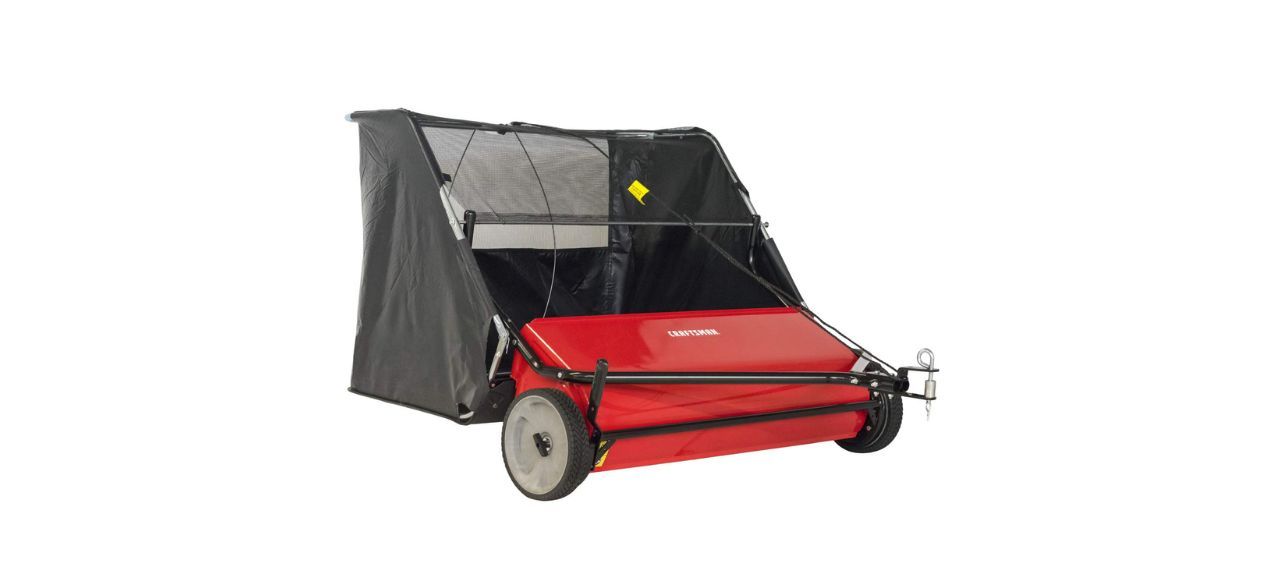 Craftsman 42-Inch High-Speed Tow Lawn Sweeper
The 8.5-to-1 brush-to-wheel ratio rotates faster than the brush of similar competing tow-behind sweepers. The metal parts are sturdy, and assembly is simple compared to many sweepers.
Want to shop the best products at the best prices? Check out Daily Deals from BestReviews.
Sign up here to receive the BestReviews weekly newsletter for useful advice on new products and noteworthy deals.
Peter McPherson writes for BestReviews. BestReviews has helped millions of consumers simplify their purchasing decisions, saving them time and money.​​​​​​​
Copyright 2023 BestReviews, a Nexstar company. All rights reserved.