If you like spice, finding the perfect balance of heat and flavor creates a unique cooking challenge. There's nothing quite like the excitement of wrestling with the Scoville scale, especially if you've made your own custom hot sauce blend.
Hot food is fun and healthy if used moderately. Capsaicin, the spicy component in chili peppers, can reduce inflammation and harmful cholesterol, which reduces the risk of heart attack and stroke. Capsaicin jumpstarts your metabolism as well, and studies have shown it has anti-carcinogenic properties and can lower blood pressure.
While the benefits of spicy food are plentiful, hot sauce can add to your grocery bills, particularly if you prefer boutique and high-end brands. Thankfully, you can make your own at home. Not only does this save you money, it broadens your culinary palette.
Shop this article: KitchenAid 3.5 Cup Food Chopper, Farm to Table Chinois Set and Farberware Nonreactive Boiling Pot
Choose your style
There are more hot sauces under the sun than we can count. We can't list them all here, but we'll list some of the more popular varieties below to help you get started.
Generally speaking, hot sauces contain chili peppers, an acid like vinegar or lemon/lime juice, salt, and aromatics like carrots or onions. Certain varieties add grilled fruit like pineapple or mango for sweetness, while others add tomatoes and curry spices for depth. The possibilities are nearly endless, and that's part of the fun. Here are some of our favorite styles.
Sriracha: This sauce is generally flavored for pairing with Asian foods, but it's versatile enough to enhance anything from eggs to pizza to soup. It's made from red jalapenos, red serranos, garlic, salt, sugar, and vinegar.

Louisiana: Popularized by sauces like Tabasco and Crystal, Louisiana is a vinegar-based sauce crafted with cayenne or tabasco peppers and salt.

Caribbean: Typically made with hot habanero or scotch bonnet peppers, Caribbean chili sauce often includes fruits like mango alongside spices like cumin and ginger.

Mexican: These sauces utilize less vinegar than their spicy siblings. Instead, they use earthy ingredients like smoked or dried chilis to provide flavor. However, some use fresh red and green peppers for intense heat.

Indian: Indian cuisine contains some of the most robust flavors you'll find anywhere in the world, and its hot sauce style reflects that. Common ingredients include Kashmiri powder, paprika, tomatoes, and fennel.

African: African hot sauces use very little vinegar, if any. They are often thick in comparison to other sauces, using seeds, flour, and rough-cut produce to form a paste. African bird's eye chili peppers are extremely common, sitting between a jalapeño and habanero in terms of heat.
Choose your heat level
The hotness of your sauce can be tweaked and tailored by a myriad of factors, including the pepper types, how diluted they are, and the fruit/sugar content of the sauce. We'll list the major pepper categories below, but remember that even an extremely hot chili can be used in a low-heat sauce if done correctly.
Low heat peppers: Bell, pimento, pepperoncini, banana, Anaheim, poblano.

Medium heat peppers: Jalapeño, chipotle, serrano, Hungarian wax.

High heat peppers: Habanero, scotch bonnet, datil, rocoto.

Extreme heat peppers: Bhut jolokia (ghost), scorpion, 7 pots, Carolina reaper, pepper x.
How to make your own hot sauce
Hot sauce recipes vary, but these are the fundamental steps you'll take in almost all of them. If you're grilling vegetables or fruit for your sauce, do it beforehand.
Wash the peppers and remove the stems. Remove the seeds if you want to cut down on heat.

Mix the peppers with your other ingredients — vinegar, salt, garlic, fruit, onions, carrots, etc.

Boil the mixture, reduce the heat, and simmer for 10 to 15 minutes. You'll know it's done when the peppers are soft.

Blend everything in a food processor. If you're using extremely hot peppers, gloves are recommended.

Remove from heat and cool, straining out the pulp before bottling.
Tips for making your own hot sauce
Hot sauce recipes often use xanthan gum as an emulsifier and thickener. Xanthan gum is not a mandatory addition, but it will prevent your hot sauce from separating during storage. Not interested in using it? Just remember to give your hot sauce a solid shake before applying.

Hot sauce is generally made with fresh produce, so it will last considerably longer in the fridge. The cold temperatures will thicken the sauce, however, so keep that in mind.

Don't throw away your pepper pulp! Even though your hot sauce may be ready to go, there's still a ton of use for leftovers. You can dehydrate your pulp for a homemade seasoning blend by spreading it on a baking sheet and baking at 125 degrees Fahrenheit for eight to 10 hours.
The DIY hot sauce shopping list
Outside of the produce, spices, and additives themselves, here are the tools you'll need to make DIY hot sauce.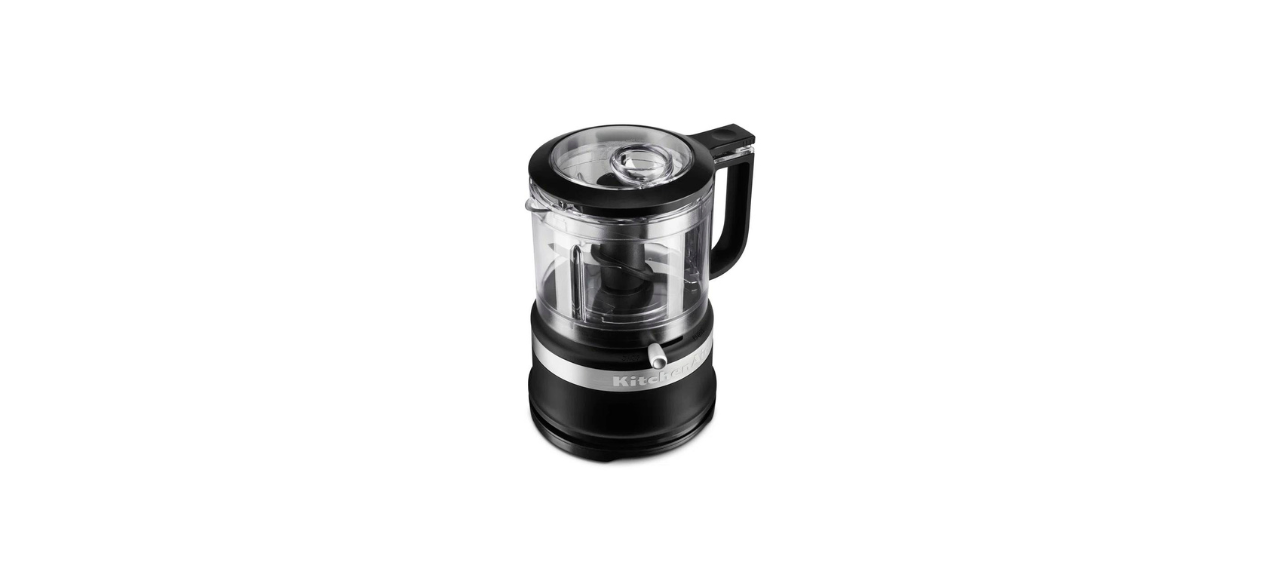 KitchenAid 3.5-Cup Food Chopper
A food processor to mix and liquify your hot sauce. Models with liquid basins allow you to easily incorporate ingredients like vinegar, water, and even fruit juice.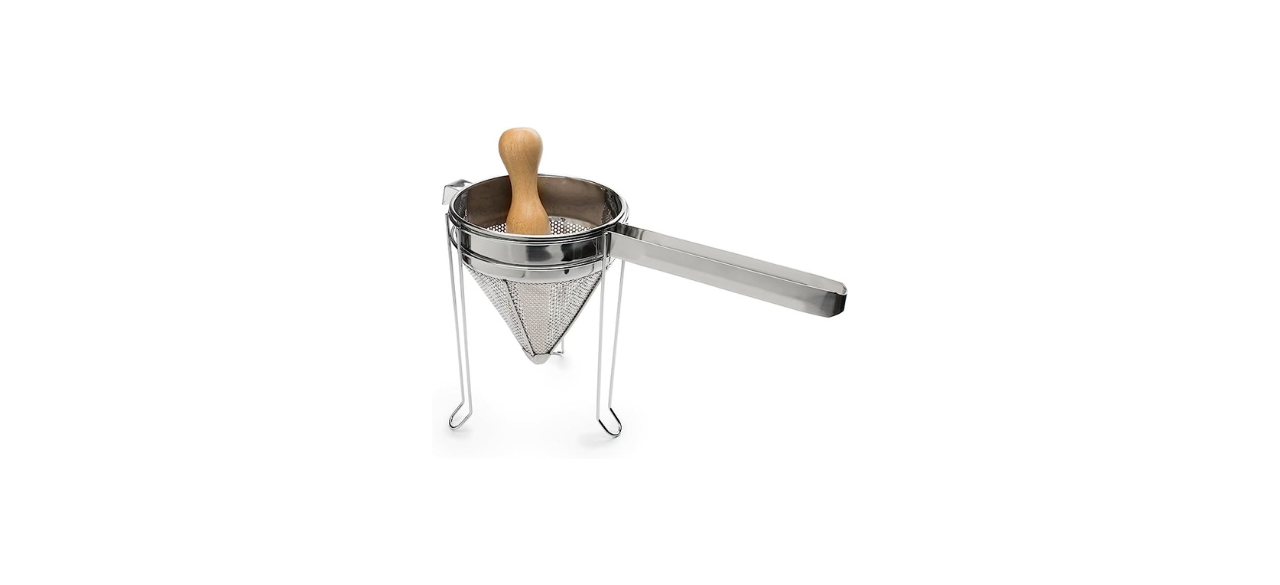 A chinois strainer can assist you in removing pepper pulp, seeds, and clumps from your hot sauce. If you aim to make a viscous, Tabasco-esque sauce, a strainer is a must.
Sold by Amazon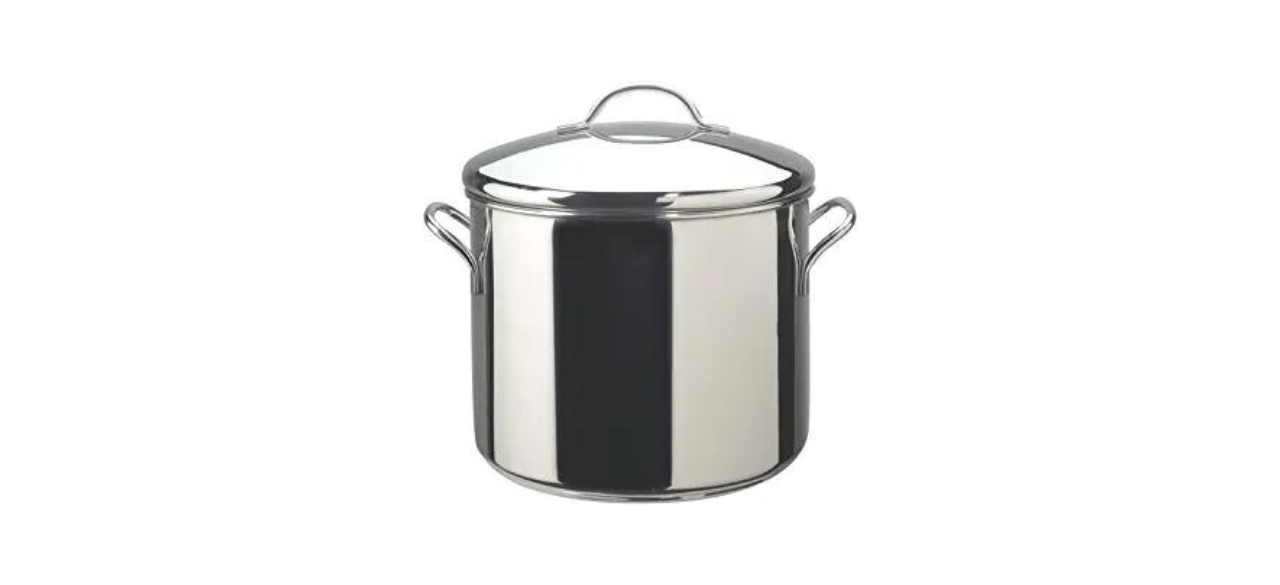 Farberware Nonreactive Boiling Pot
A nonreactive boiling pot to soften your peppers and blend the flavors. Remember to boil your mixture to 185 degrees Fahrenheit before bottling.
Sold by Amazon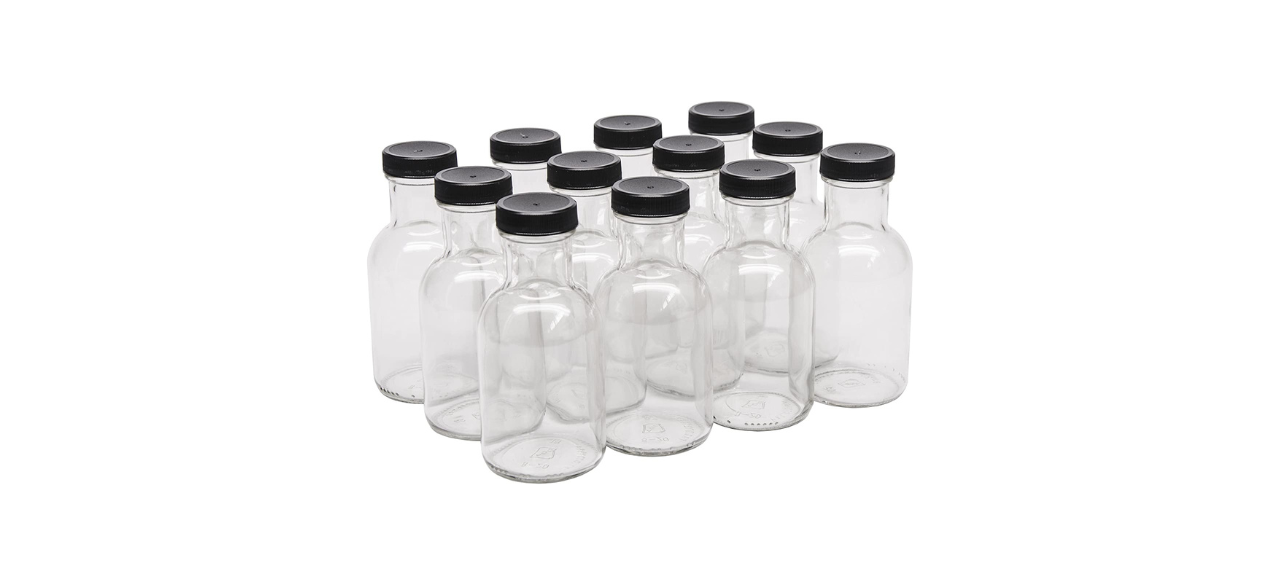 Bottles or jars to store and preserve your hot sauce over time. If you're making an extremely hot sauce, consider bottles with narrow openings so you can apply conservatively.
Sold by Amazon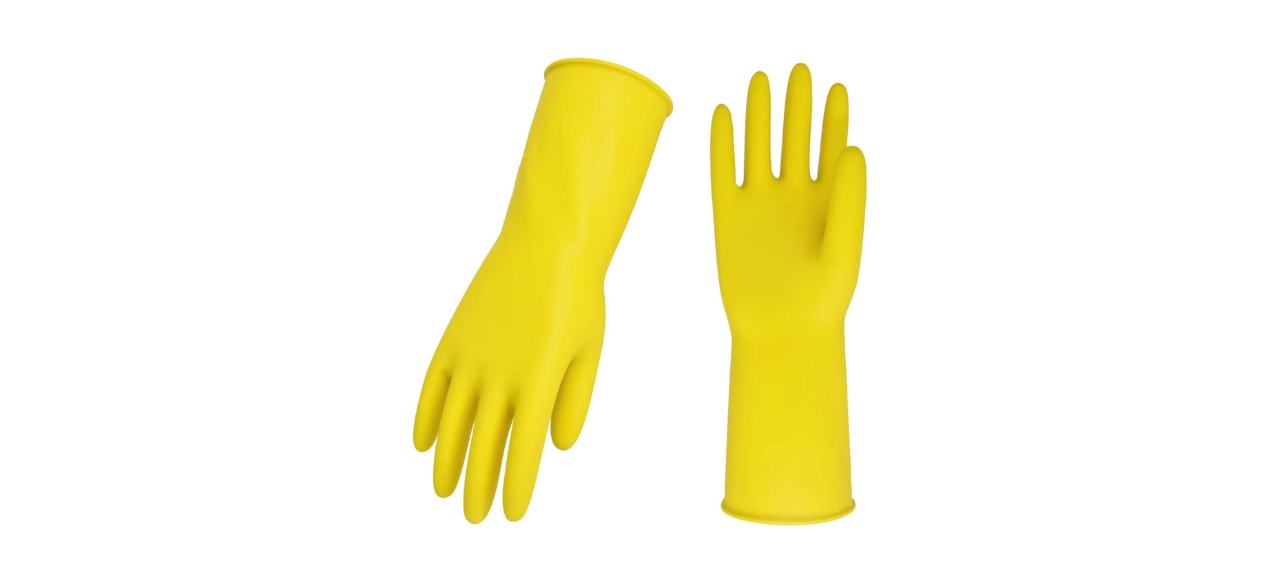 Thick, reusable gloves for hot peppers. Chilis at the upper end of the Scoville scale contain oils that can burn bare skin, even in small amounts. Extremely hot peppers such as the ghost pepper can even burn through thin, disposable latex gloves.
Sold by Amazon
Want to shop the best products at the best prices? Check out Daily Deals from BestReviews.
Sign up here to receive the BestReviews weekly newsletter for useful advice on new products and noteworthy deals.
Andrew Hard is a writer for BestReviews. BestReviews is a product review company with a singular mission: to help simplify your purchasing decisions and save you time and money.
BestReviews spends thousands of hours researching, analyzing and testing products to recommend the best picks for most consumers
Copyright 2023 BestReviews, a Nexstar company. All rights reserved.