As temperatures climb, you're probably reaching for a refreshing, ice-cold drink to cool down. While cold water is a staple summertime drink, other chilled and flavorful drinks elevate your beverage game. Whether you're heading to the beach, hitting the pool, or hanging out on your porch, make sure you have a delicious drink in hand. We consulted with seasoned baristas and bartenders who shared some of their favorite summertime drinks with us — which can be made at home in three steps or less.
Shop this article: Red Diamond Iced Tea Bags, Stevia in the Raw and Aofmee Glass Pitcher
Alabama sweet tea
You'll make a splash at backyard parties with this sweet beverage that hails from the South.
Ingredients
Tools
Instructions
Add 4 cups of water and granulated sugar to the saucepan, stir, and bring to a gentle boil. Sugar is adjustable to taste, though it's important to add sugar before bringing water to a boil.

Turn off heat and add two tea bags, then cover the saucepan and let steep for five minutes.

Remove tea bags and transfer liquid into the pitcher filled one-third full with ice, then refrigerate immediately.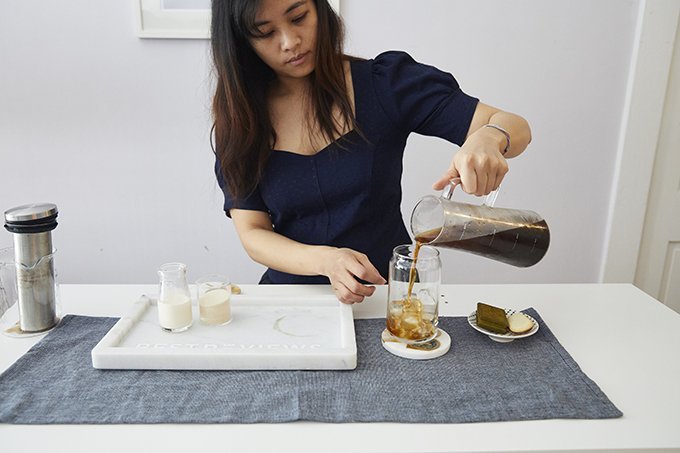 Cold brew coffee
Try your hand at cold brew coffee: a chilled, low-acidity drink that is especially popular among coffee drinkers in the hotter months.
Ingredients
Tools
Instructions
Add one cup of ground coffee to your cold brew coffee maker per 12 to 18 ounces of filtered water.

Let it sit overnight to enjoy a refreshing morning beverage, then remove the coffee grounds.

Keep it in the refrigerator for up to a week and enjoy chilled as-is or over ice with milk and sugar.
Chilled Irish coffee
Cool down with this summer spin on Irish coffee, either as an afternoon pick-me-up or as a delicious dessert drink.
Ingredients
2 ounces Irish whiskey
4 ounces cold brew coffee
1 ounce heavy cream
1 teaspoon brown sugar
Tools
Instructions
Combine all ingredients in a cocktail shaker filled with ice and shake well.

Strain mixture into a tumbler filled with ice.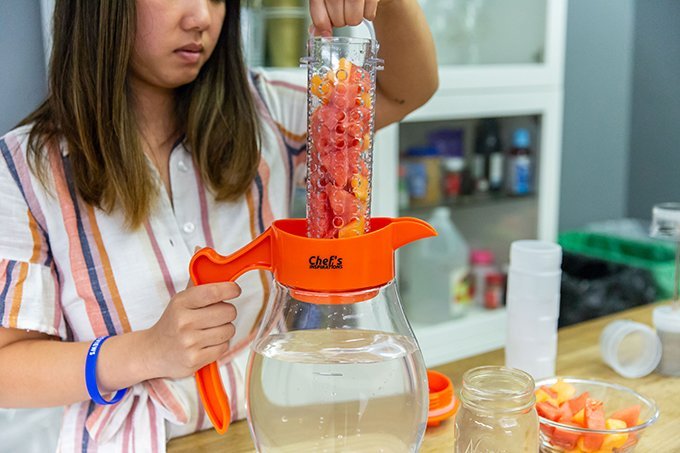 Fruity cucumber-infused water
This spa-inspired infusion is ultra-refreshing, especially when served ice cold.
Ingredients
Tools
Instructions
Slice and dice the fruits. About half a cucumber, juice from a couple of lemons, and half a melon.

Place fruit inside the infusion pitcher and let the concoction sit for at least four to eight hours — or longer if you prefer stronger flavors.

Drink over ice and freeze any leftovers into ice cubes to flavor water in a pinch.
Tropical medley water
This island-inspired medley features tropical fruits.
Ingredients
Pineapple
Mango
Kiwi
Strawberries
Tools
Instructions
Slice and dice fruits, using any combination or ratio that suits you.

Place inside the infusion pitcher and let the medley sit for at least two to four hours, or overnight if you prefer a sweeter drink.

Drink over crushed or shaved ice and garnish the glass with the remaining fruit.
Zesty basil-lemon water
This refreshment combines unique flavors and ingredients in a healthy beverage. It also fights inflammation.
Ingredients
1 fresh basil plant
1 sliced lemon
1 peeled and diced knob of ginger
1 teaspoon of turmeric
Tools
Instructions
Place all ingredients in a glass or bowl to muddle them.

Add muddled ingredients to a filled water pitcher and let sit for at least two hours.

Strain mixture and pour into an ice-filled glass.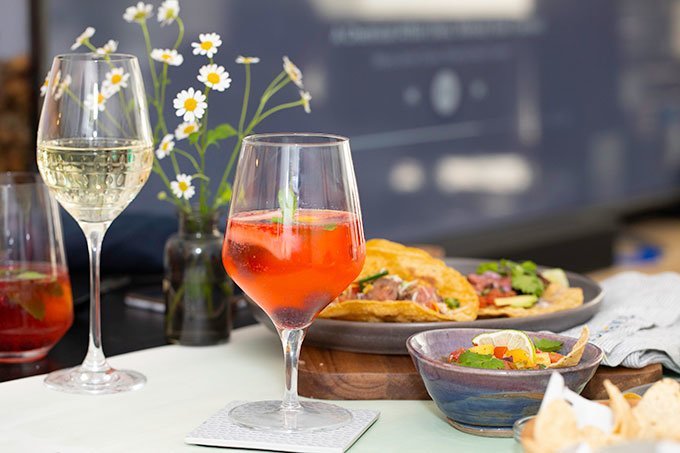 Blueberry peach sangria
Kick back and relax with this summertime spin on peach sangria, which is both refreshing and invigorating.
Ingredients
Peaches
Blueberries
1 bottle dry white wine
1/2 cup peach Schnapps
4 cups club soda
2 tablespoons sugar (optional)
Tools
Bar spoon
Sangria pitcher
Instructions
Pour the wine and peach Schnapps into a sangria pitcher, followed by the blueberries and diced peaches. Stir well with a bar spoon.

Let mixture sit inside the refrigerator overnight.

Remove from the refrigerator and add club soda, mixing well.
Ciroc summer colada islander
Rock out with Cîroc's seasonal release in this contemporary spin on the classic piña colada.
Ingredients
1.5 ounces Ciroc Summer Colada
3 ounces pineapple juice
1 ripe banana
A splash of grapefruit juice
Cherries, pineapple and kiwi for garnish (optional)
Tools
Instructions
Add ingredients to a blender with 3/4 cup of ice and combine until mixture is even and opaque.

Pour into a tall glass and garnish if desired.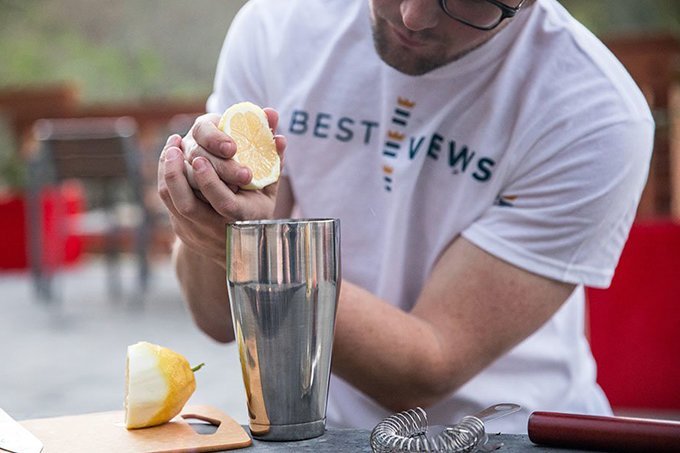 Blue ocean cocktail
Embrace beachy vibes in this simple and sweet rum drink featuring an ocean-themed cerulean hue.
Ingredients
2 ounces rum
2 ounces Blue Curacao
2 ounces Sprite or any lemon-lime soda
1 shot of vodka (optional)
1 splash of grape juice (optional)
1 splash of simple syrup (optional)
Thin orange slice for garnish (optional)
Tools
Cocktail shaker
Ice crusher
Instructions
Pour all ingredients into a cocktail shaker filled three-fourths full with ice.

Strain the mixture and pour over ice in a highball or Collins glass.
Mojito
For a refreshing, uplifting drink, craft your own minty mojito instead of relying on store-bought mixes.
Ingredients
2 ounces white rum
2 tablespoons lime juice
2 tablespoons sugar
A splash of club soda
Sprigs of fresh mint
Tools
Instructions
Add lime juice and sugar to a tall tumbler and mix with a bar spoon until the sugar dissolves.

Add mint leaves and muddle the mixture.

Fill the glass with ice and rum, then top off the drink with club soda.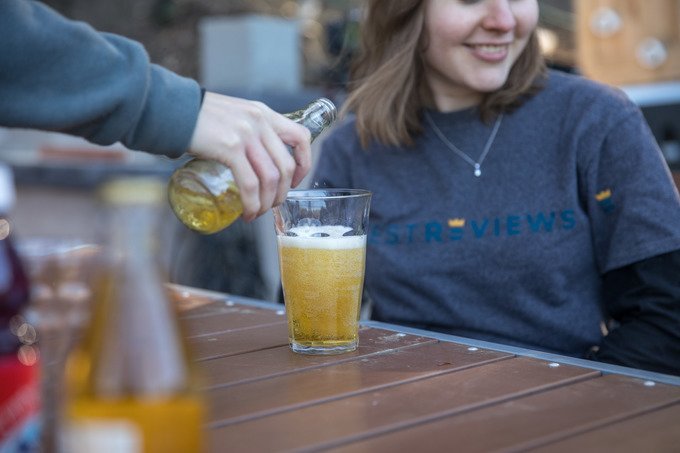 Traditional shandy
This traditional British drink pairs with any meal, especially barbecues. Or on its own.
Ingredients
Chilled beer (preferably a dark variety)
Chilled Sprite or any lemon-lime soda
Instructions
Pour equal parts beer and lemon-lime soda into a tall beer glass.

Enjoy.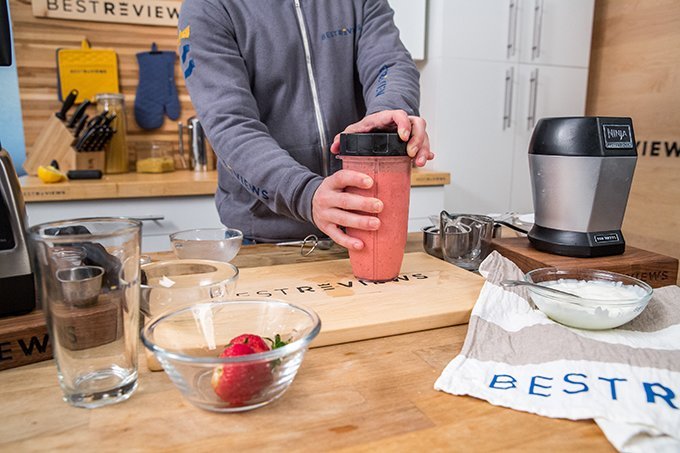 Wine slushies
Ice-cold slushies are an easy way to cool down in warm weather. When you add your favorite wine, it becomes a go-to summer beverage.
Ingredients
12 to 16 ounces of frozen berries and fruit (island mix recommended)
Bottle of wine
Tools
Instructions
Add frozen berries or fruit and wine to a blender, and mix until the consistency is slushy.

Add up to a cup of ice if you prefer a thinner consistency.

Pour into a tall glass and garnish with fruit or edible flowers.
Grapefruit wine spritzer
Grapefruit is an ever-popular fruit with a lightweight, versatile flavor. In this recipe, it gives the classic wine spritzer a makeover.
Ingredients
5 ounces chilled white wine
5 ounces chilled club soda
1/2 cup grapefruit juice
Tools
Instructions
Combine equal parts of wine and club soda in a tall tumbler filled with ice.

Add grapefruit juice and stir gently with a bar spoon.
Best gear for making summer drinks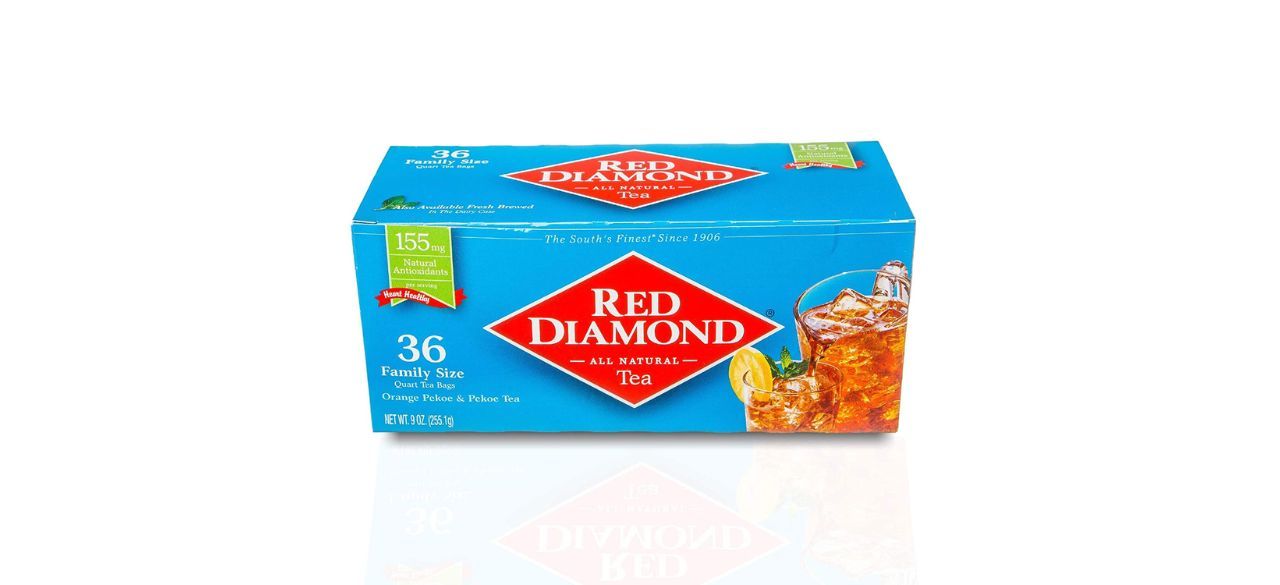 This box comes with 36 bags that each make a quart of tea.
Sold by Amazon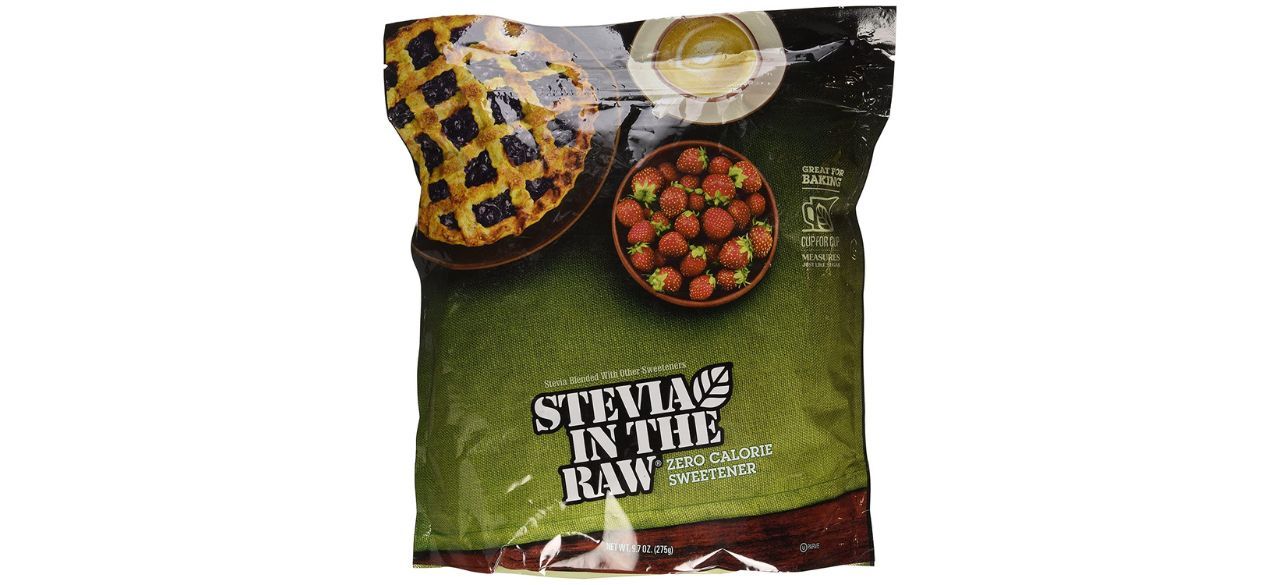 This two-pack has over 1,000 servings of the zero-calorie, gluten-free and vegan-friendly sugar substitute.
Sold by Amazon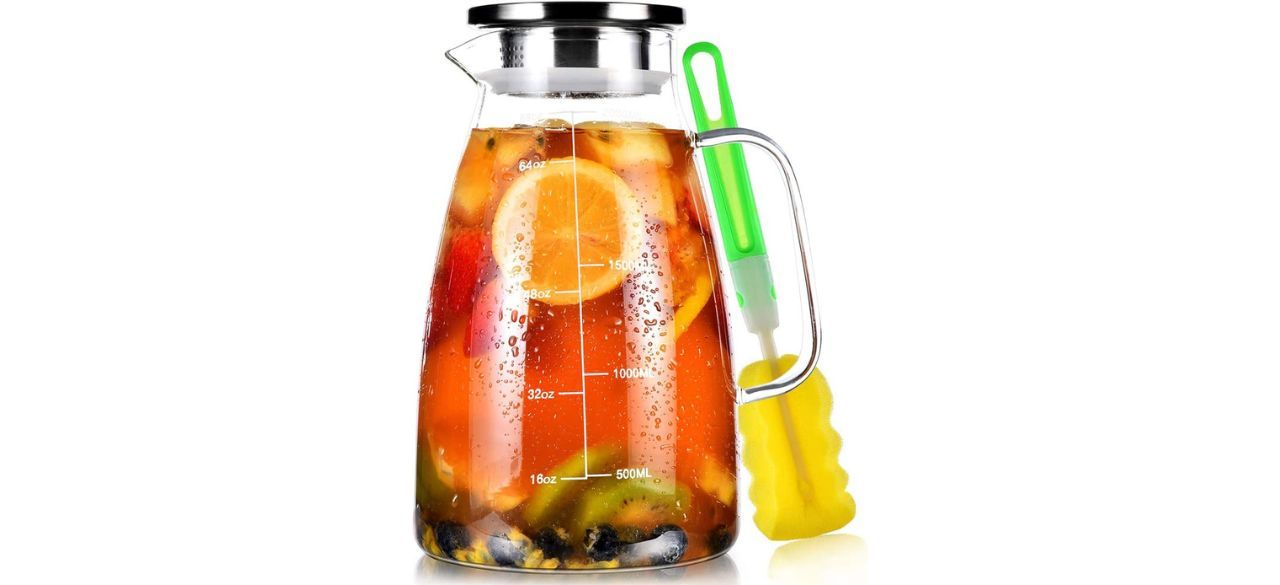 This pitcher holds 68 ounces, or a little more than half a gallon. It has measurements on the side.
Sold by Amazon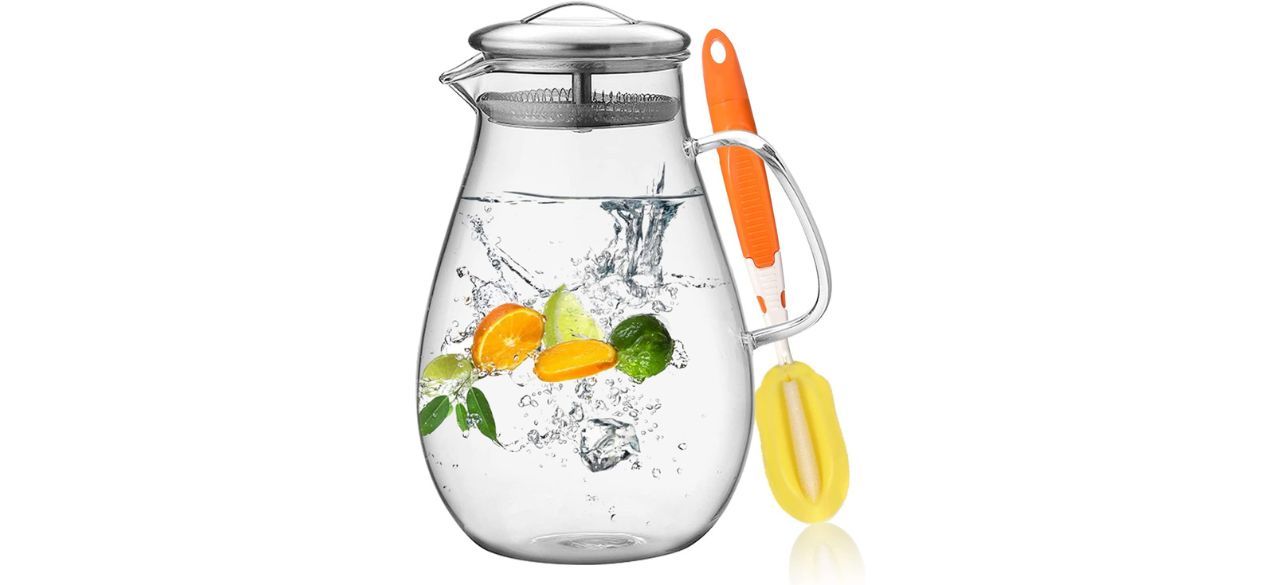 This alternate pitcher holds slightly less but has a strainer in the lid to catch pulp and other unwanted solids.
Sold by Amazon
Want to shop the best products at the best prices? Check out Daily Deals from BestReviews.
Sign up here to receive the BestReviews weekly newsletter for useful advice on new products and noteworthy deals.
Sian Babish writes for BestReviews. BestReviews has helped millions of consumers simplify their purchasing decisions, saving them time and money.
Copyright 2023 BestReviews, a Nexstar company. All rights reserved.