This is an archived article and the information in the article may be outdated. Please look at the time stamp on the story to see when it was last updated.
Washing dishes by hand is fine if you have just a few dirty dishes, but if you have a mountain of them, it can feel archaic, time-consuming and unnecessary when you could use a dishwasher. Dishwashers aren't cheap, but they're worth the investment if you want to spend less time cleaning up after meals.
Dishwashers are fantastic, but they can be loud and noisy. However, many of the latest models boast high-end technology that lets them work their magic without disturbing you and others in your home.
In this article: Hermitlux Countertop Dishwasher, Black and Decker Portable Dishwasher and EdgeStar Portable Countertop Dishwasher.
What to consider before buying a dishwasher
Dishwasher types
There are three types of dishwashers: built-in, portable and countertop.
Built-in dishwashers fit right underneath a countertop and are connected directly to your kitchen's plumbing. They're the most expensive of the three.
Countertop dishwashers are the most affordable and look like large toaster ovens. They're excellent if you don't have a suitable setup for a built-in dishwasher.
Portable dishwashers look like built-in dishwashers but have wheels that let you move them around easily.
Capacity
If you live alone or in a household of fewer than four people, a portable or countertop dishwasher with a capacity for six place settings should suffice. However, a built-in dishwasher that can accommodate up to 16 place settings is more suitable for larger households.
What to look for in a high-quality dishwasher
Quiet operation
Most dishwashers used to be off-putting because of how noisy they could get when running. However, many new models run so quietly that you can barely tell if they're on.
All dishwashers have a decibel level rating with lower numbers indicating a quieter operation. Decibel level ratings can be compared to familiar sounds and help guide you when looking for a quiet dishwasher. For example, 60 decibels is comparable to the sound output from an everyday conversation, and 40 decibels is roughly as loud as the sound of light rain.
The quietest dishwashers have a sound output of 40 to 50 decibels, but you won't be too bothered by one if the sound output is as high as 60 decibels.
Energy efficient
Some people might be wary about buying a dishwasher because they don't want to see a sizable hike in their electric bill. It's a reasonable concern, and while a dishwasher consumes a considerable amount of power, many dishwashers are energy-efficient. It won't affect your electric bill as much as you think, but if you want to play it safe, look for an Energy Star-certified dishwasher.
Wash cycles
Most dishwashers have several wash cycles and functions. Lighter cycles are great if you want to wash a few dirty dishes, while heavy-duty modes are ideal if you have pots and pans that need food grease and residue scrubbed off. The best dishwashers have a sensor that detects how dirty the dishes are and sets a washing cycle accordingly, which helps eliminate the guesswork.
Best quiet built-in dishwashers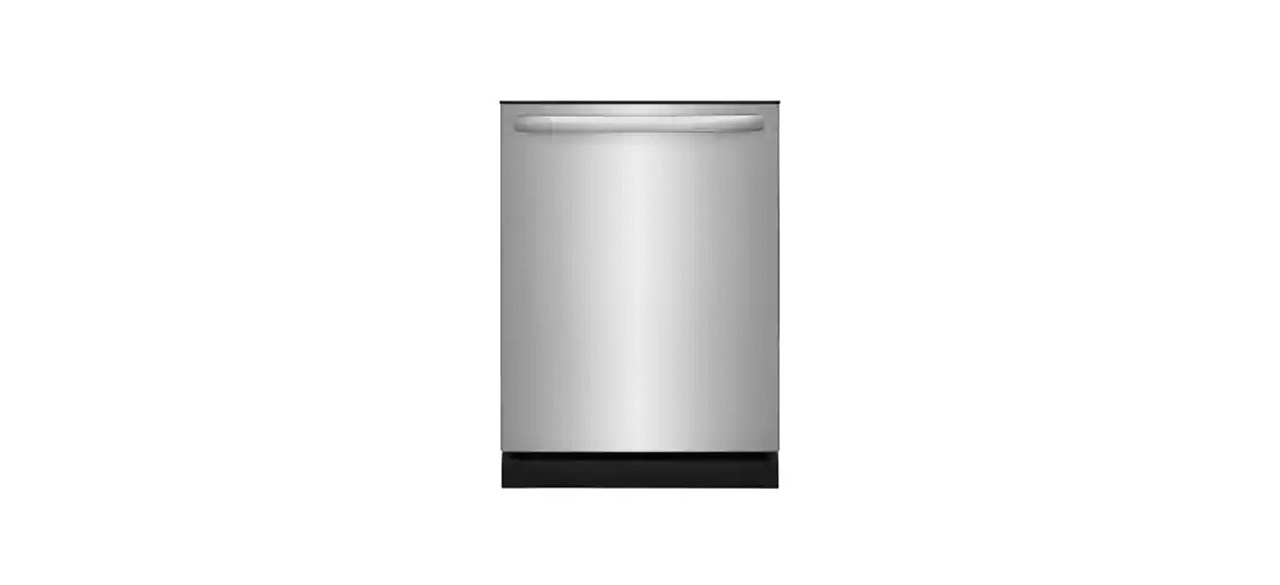 Frigidaire 24-Inch Top Control Built-In Tall Tub Dishwasher
Keep your electric bill manageable with this 54-decibel tall-tub dishwasher. It has ready-select controls for simple one-touch operation, and DishSense technology automatically adjusts the cycle time based on how clean the dishes are.
Sold by Home Depot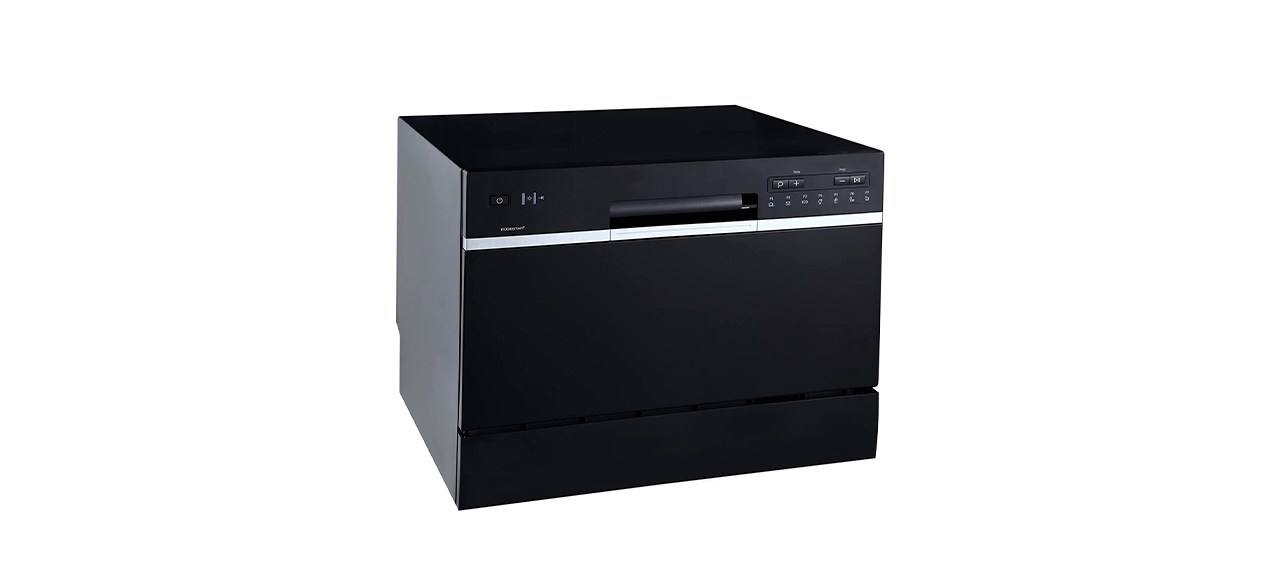 EdgeStar Portable Countertop Dishwasher
This dishwasher has a 52-decibel sound output and can accommodate up to six place settings. Setup is easy, thanks to a quick-connect adapter that attaches to standard-size kitchen faucets, and it has a low profile that lets it fit under most cabinets.
Sold by Amazon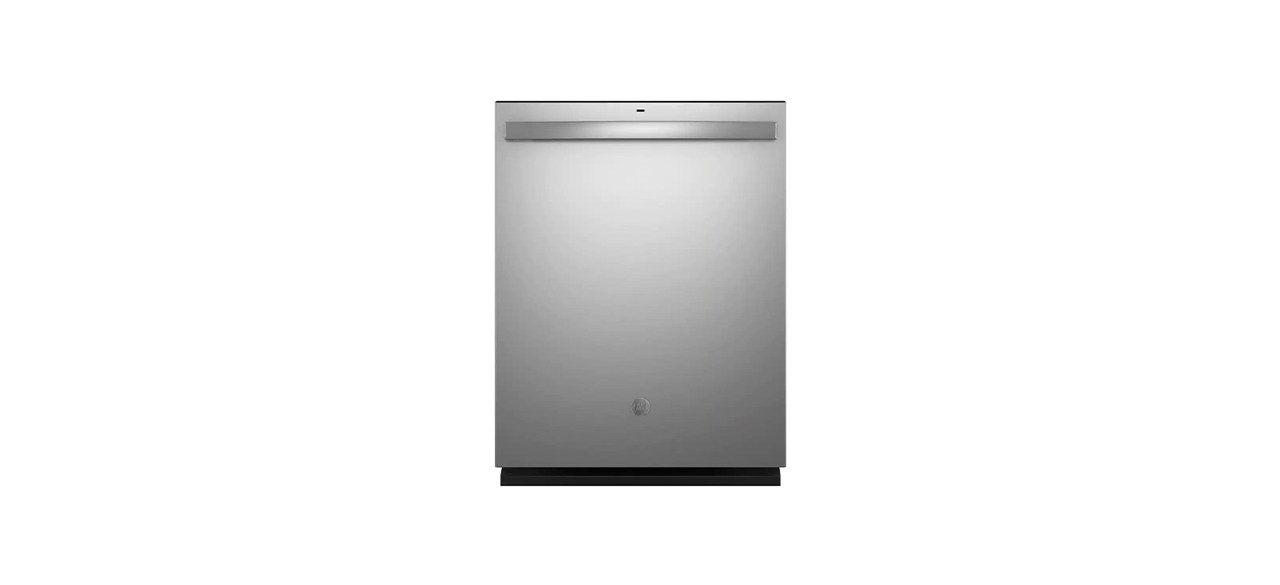 GE 24-Inch Top Control Built-In Tall Tub Dishwasher
You'll get your dishes washed thoroughly with this 52-decibel tall-tub dishwasher. It has an internal water sensor that prevents leaks, a powerful steamer for pre-rinsing and soaking and an auto-sense function for maximizing energy efficiency. It supports up to 16 place settings.
Sold by Home Depot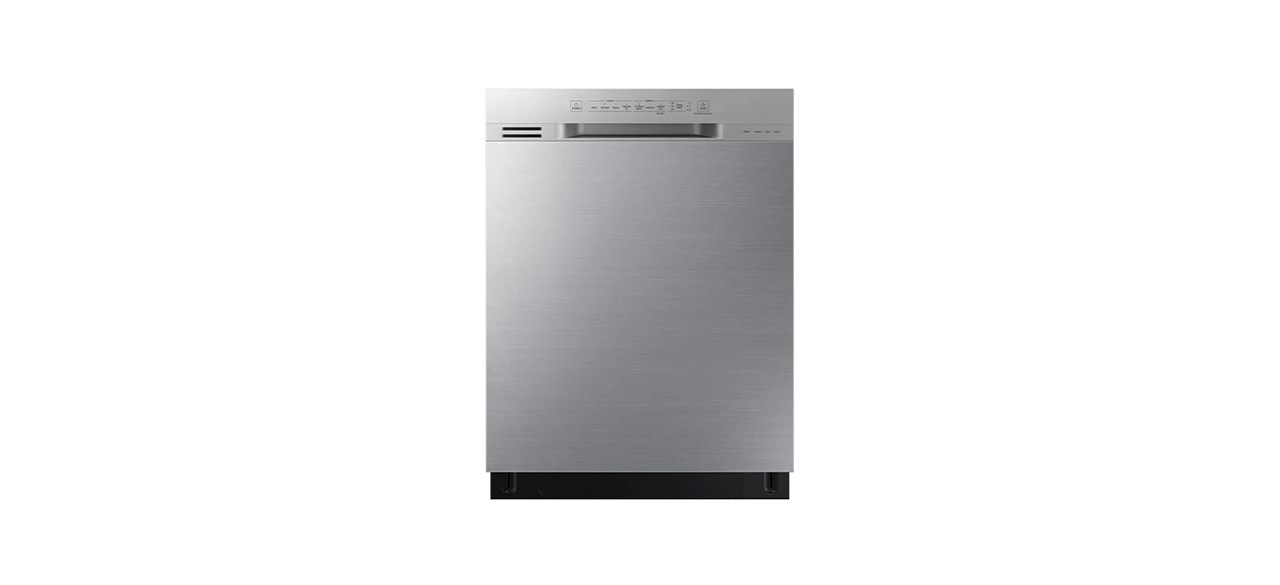 Samsung 24-Inch Front Control Dishwasher
This dishwasher has simple digital controls and a flexible third rack to accommodate awkwardly shaped dishes and other kitchen utensils. It has a recessed handle that gives it a modern look, an advanced washing function for cleaning pots and pans and an express 60-minute cycle. It operates at 51 decibels.
Sold by Home Depot
Best quiet portable and countertop dishwashers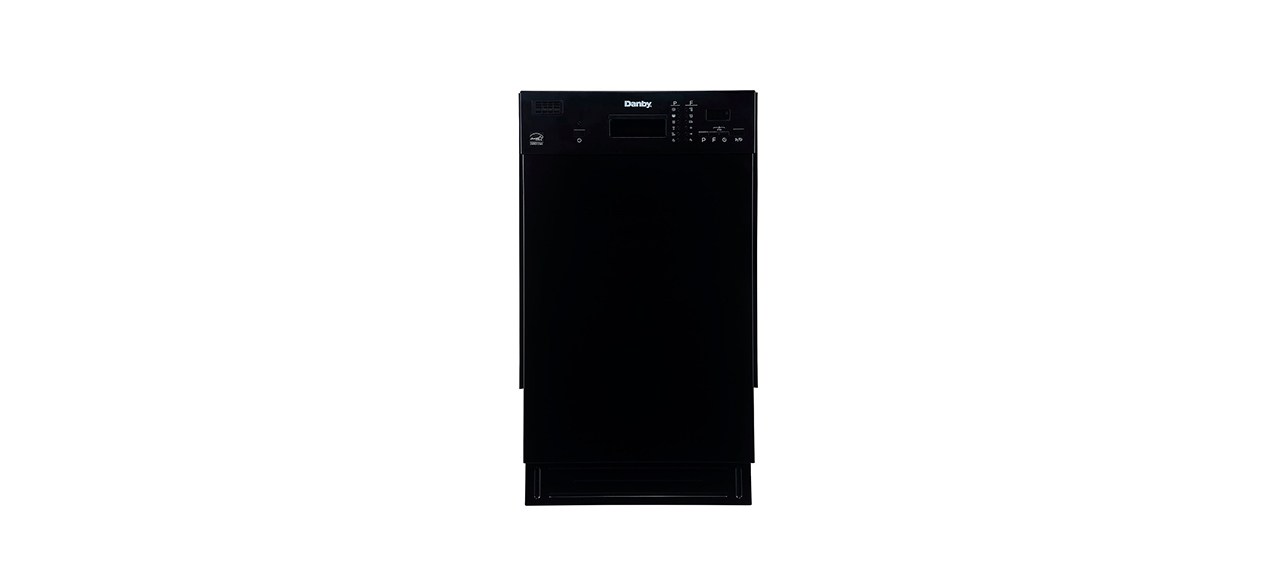 Danby 18-Inch Built-In Compact Dishwasher
For those with smaller kitchens, it's best to get compact appliances, making this 52-decibel dishwasher an excellent buy. It holds up to eight place settings, and it has a silverware basket, six wash cycles and four hot-water temperature options.
Sold by Kohl's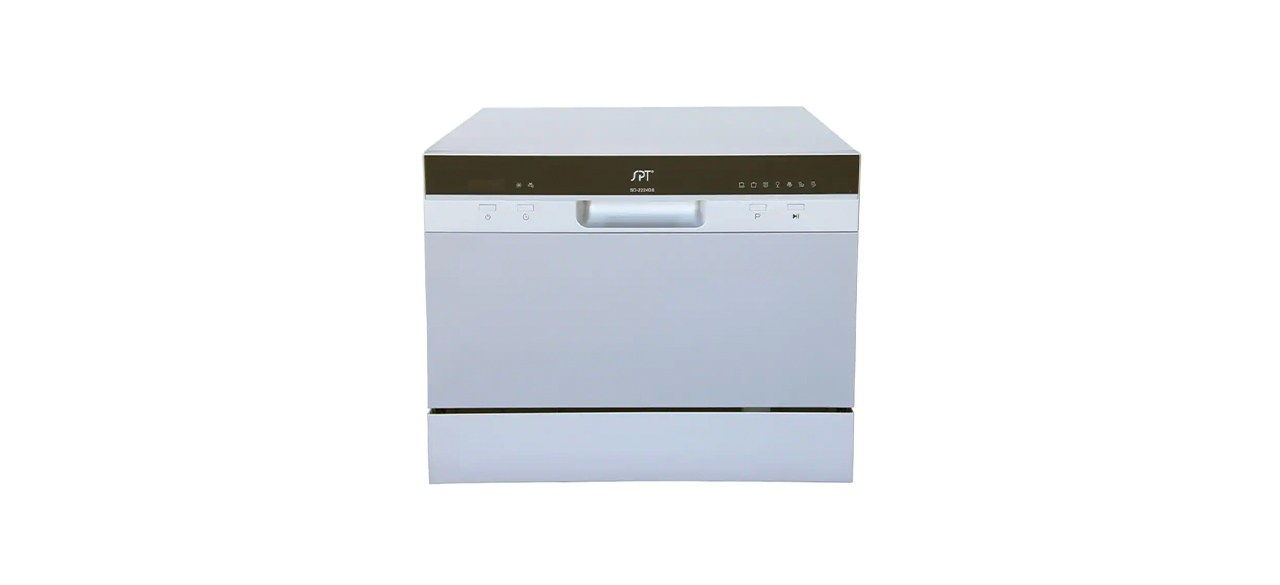 SPT 21-Inch Silver Portable Countertop Dishwasher
This dishwasher has a low profile, making it suitable for nearly all cabinetry and countertops. It operates a sound rating of approximately 50 decibels, has a delayed start function and an automatic detergent dispenser and offers seven wash cycles.
Sold by Home Depot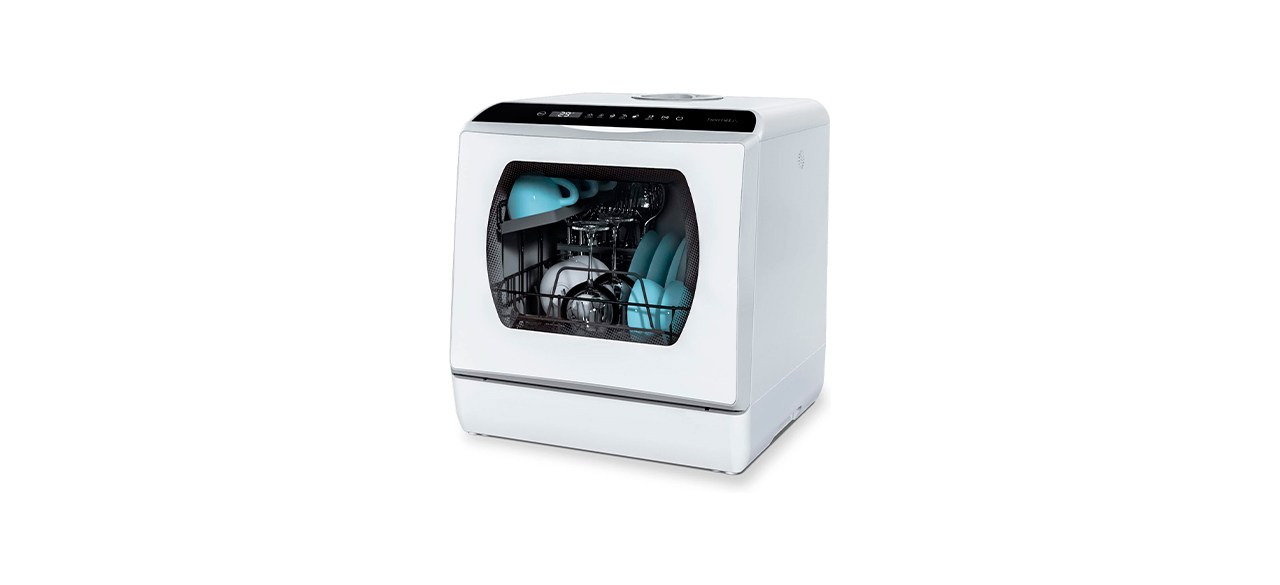 Hermitlux Countertop Dishwasher
It operates at 50 decibels and can accommodate up to four place settings and 11 dishes loaded at an angle. It has five washing cycles, dual high-water-pressure spraying arms for leaving dishes spotless and a glass door to monitor washing status.
Sold by Amazon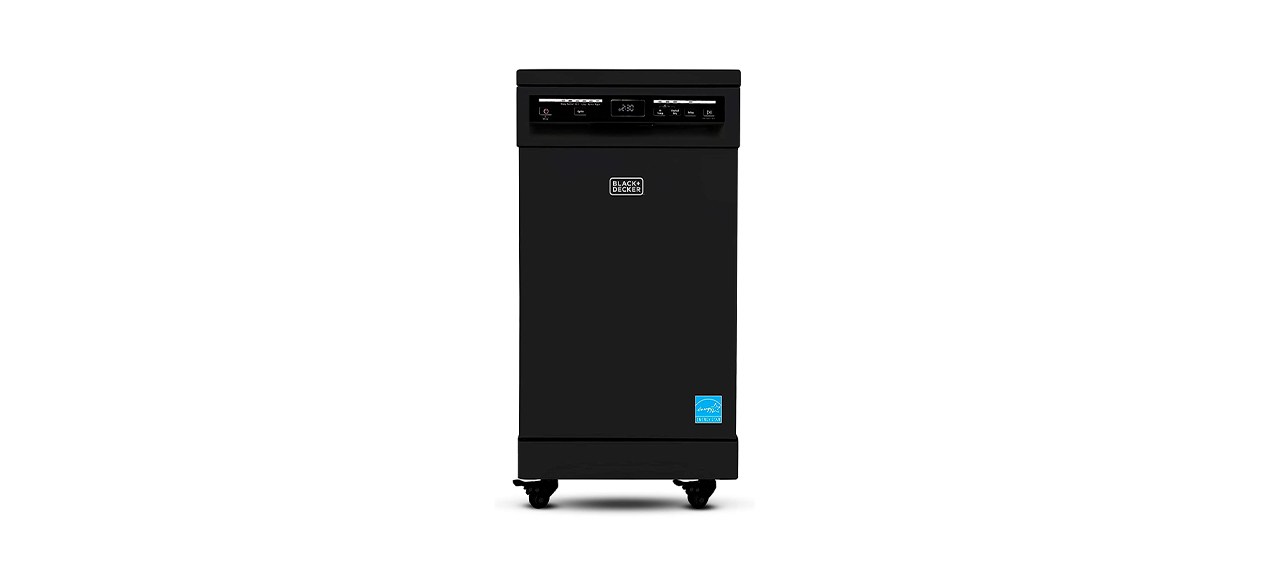 Black and Decker Portable Dishwasher
If you want a portable dishwasher that works quietly and that you can use as a workstation or kitchen island when it's not in use, look no further than this appliance by Black and Decker. It operates at 45 decibels, has an adjustable top rack for taller dishes and features six wash cycles.
Sold by Amazon
Want to shop the best products at the best prices? Check out Daily Deals from BestReviews.
Sign up here to receive the BestReviews weekly newsletter for useful advice on new products and noteworthy deals.
Kevin Luna writes for BestReviews. BestReviews has helped millions of consumers simplify their purchasing decisions, saving them time and money.
BestReviews spends thousands of hours researching, analyzing, and testing products to recommend the best picks for most consumers.
Copyright 2023 BestReviews, a Nexstar company. All rights reserved.