IN THIS ARTICLE:
Living in a small space has its advantages, like being relatively affordable and energy-efficient. However, when pests show up in a small place, there's little room for distance.
An effective pest control product is a must when unwanted crawling visitors arrive in your home. But just like the pests themselves, chemicals can be overwhelming in small, enclosed areas. Because they are made without chemicals, nontoxic pest control methods are excellent alternatives to synthetic pesticides when you need to keep your compact digs pest-free.
Common household pests
Insects, arachnids and rodents are frequently found lurking in homes, apartments and condos. The most common unwelcome visitors include flies, mosquitos, ants, spiders, bed bugs, fleas, mice, rats and roaches.
Reasons pests come inside
Flying and crawling pests often move indoors in search of food, water, or a warm place to stay when the weather turns cold. Clutter and improperly stored food also attract them. Regardless, if you've found bugs or rodents in your home, the top priority is getting rid of them.
Chemical vs nontoxic pest control
The major downside of nontoxic pest control options is that they typically aren't quite as effective as synthetic chemical-based pesticides that kill many pests on contact. However, this trade-off is acceptable for consumers who don't like to use chemicals in their indoor living space.
Synthetic pesticides can cause headaches, skin rashes, digestive system upset and eye irritation. What's more, there's some concern that long-term exposure poses the risk of developing various types of cancer. Although there are some safety concerns associated with nontoxic methods, they are minimal and easy to curtail by closely following instructions.
Most popular nontoxic pest control methods
Cleaning and decluttering
One of the main reasons that bugs and rodents gather indoors is to seek food. If you notice pests at your place, tidying up may help. Using simple soap and water on hard floors and surfaces will deter some bugs. Placing food in storage containers will keep it from tempting pests. Organizing or tossing out clutter will eliminate hiding places where small critters often lurk.
Traps
Insect traps lure pests with lights, scents or a vacuum. Many eliminate bugs by dehydrating them once they enter the unit. Additionally, some traps work with adhesive strips that pests can't escape once they land on them. Some traps have a simple, disposable design, while others are reusable and powered by electricity.
Natural pesticides
Natural products are popular for controlling all types of common household pests. They are easy to use and rely on natural ingredients like botanicals, essential oils, diatom-based diatomaceous earth, citric acid and herbs to kill or deter pests. Natural pesticides come in powder, liquid and spray forms. Mess-free pouches that can be placed in areas where pests linger are also available.
Ultrasonic repellers
It's the power of high-frequency sound that's undetectable to humans that makes ultrasonic pest repellers effective at deterring pests like spiders, rodents and crawling insects. Powered by electricity or batteries, the units emit ultrasonic frequencies that keep pests away. Although ultrasonic repellers aren't ideal for eliminating most flying insects or ants, they are inexpensive, can be used in any room and don't produce messes.
Electronic zappers
When it comes to killing flying insects fast and efficiently, an electronic bug zapper is a good choice. This type of pest control attracts insects with light then electrocutes them when they land on an encased electrical component. Dead bugs are caught in a collection tray at the bottom of the zapper, which is simple to empty, clean and replace.
Many zappers are designed for use on a porch or patio or in a yard. However, some models are made for indoor use. When used inside of a home, a bug zapper should not be placed near curtains or fabrics, or used unattended around children. In addition, there are some concerns about germs being released into the air when bugs are zapped, so a zapper should never be used where food is prepared or consumed.
What you need to buy to control pests with nontoxic methods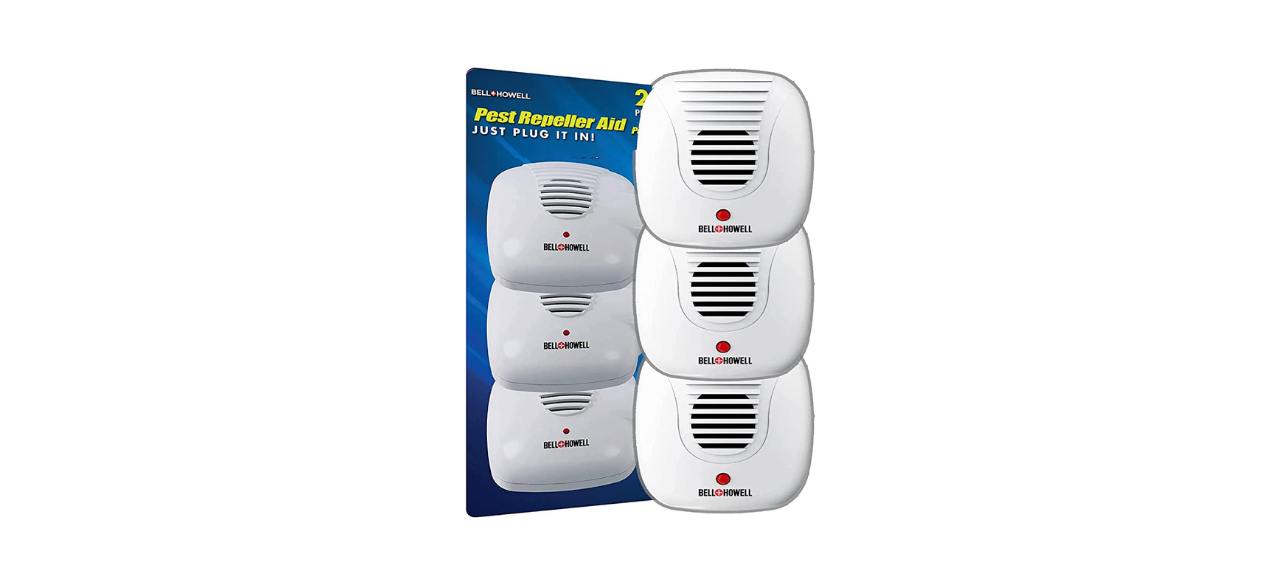 Bell and Howell Ultrasonic Pest Repellers
These ultrasonic pest repellers plug into outlets and produce ultrasonic waves that deter many types of crawling pests, including mice. The bundle includes three repellers, each with a built-in nightlight.
Sold by Home Depot and Amazon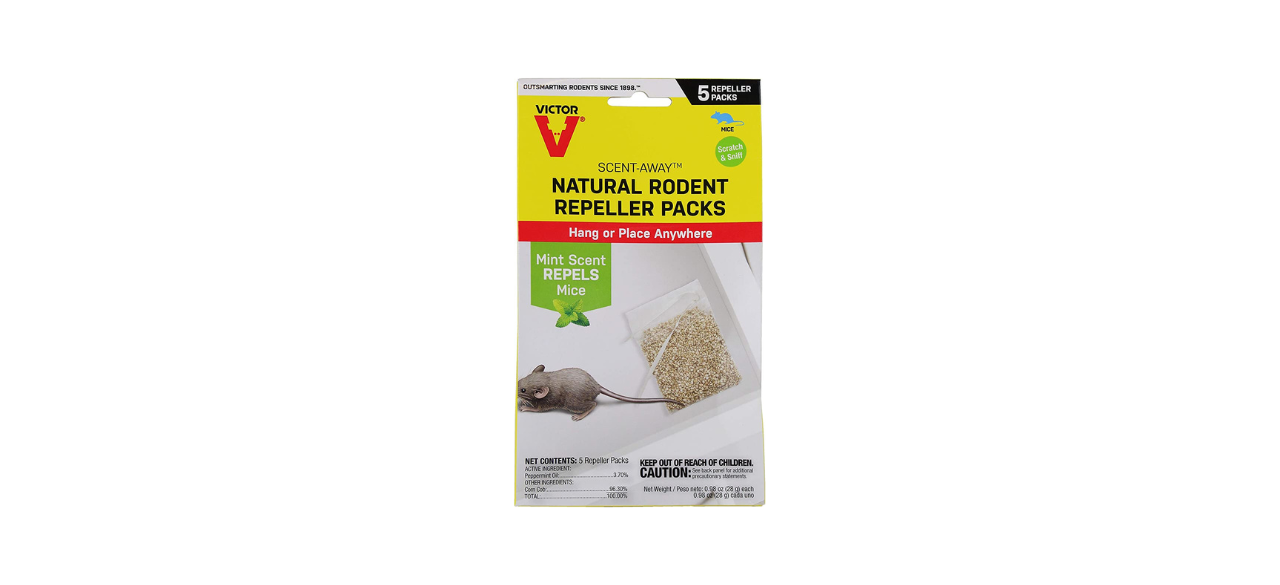 Victor Scent-Away Natural Rodent Repeller Packs, 5-Count
With mint-infused granules, these small packs can be placed in hidden spaces to deter mice. Each pack lasts as long as 30 days.
Sold by Amazon and Home Depot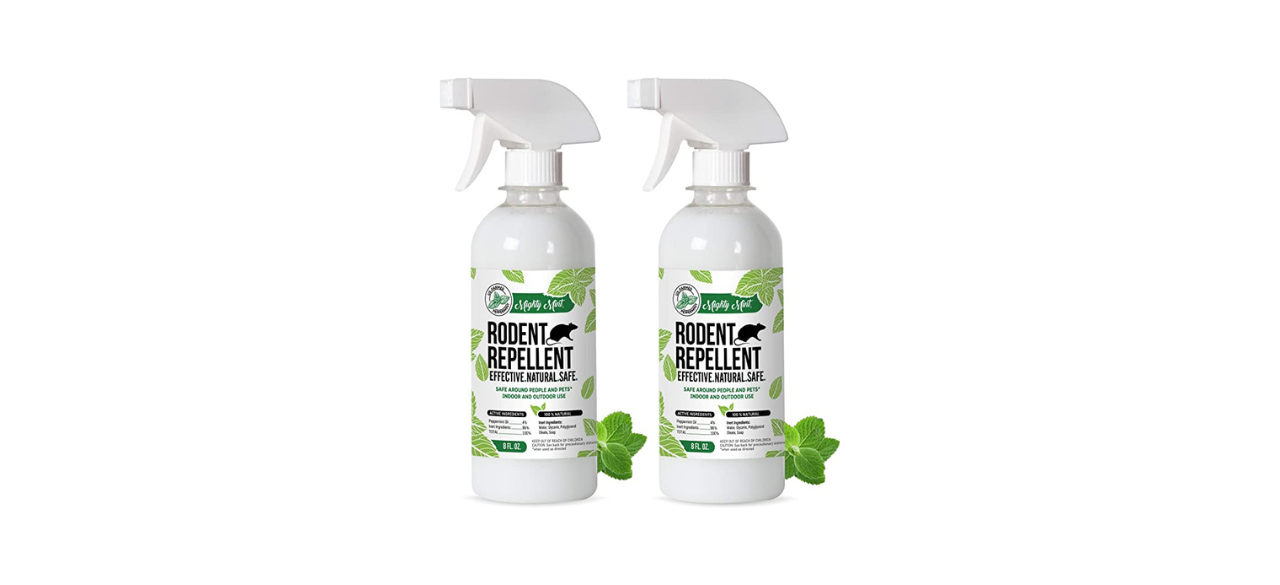 Mighty Mint repels rodents with peppermint, a safe and natural oil that mice and rats find offensive. The long-lasting formula is concentrated and makes up to a gallon of repellent.
Sold by Home Depot and Amazon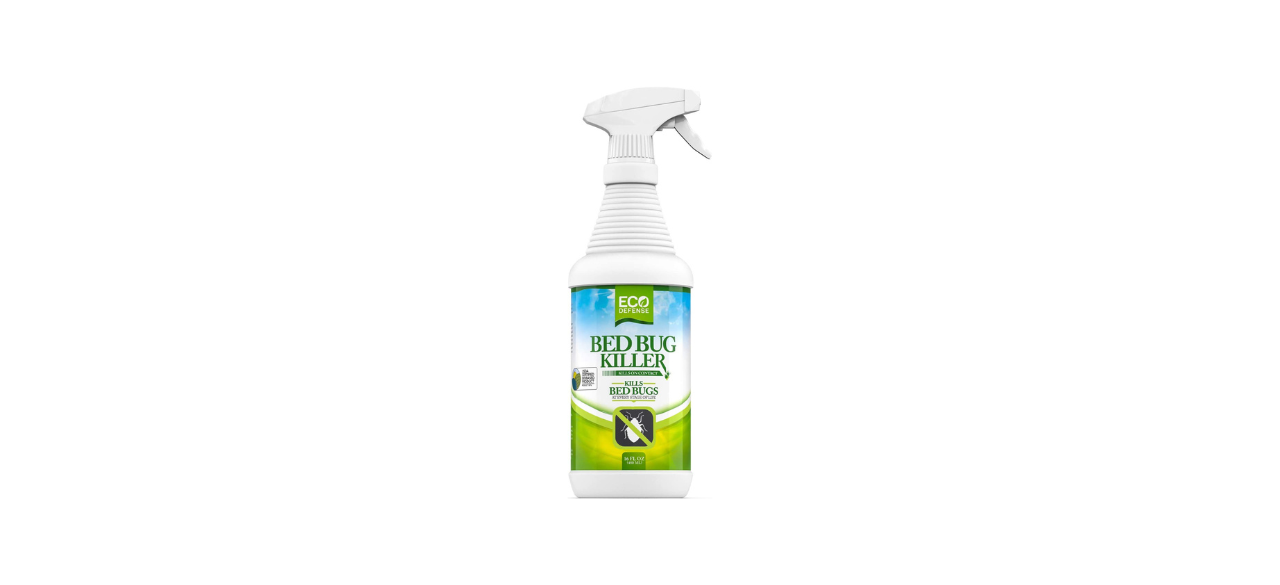 Eliminating bed bugs naturally is easy with this nontoxic spray that's made with geranium oil and a coconut-based sulfate. It's easy to apply, thanks to the handy spray nozzle.
Sold by Amazon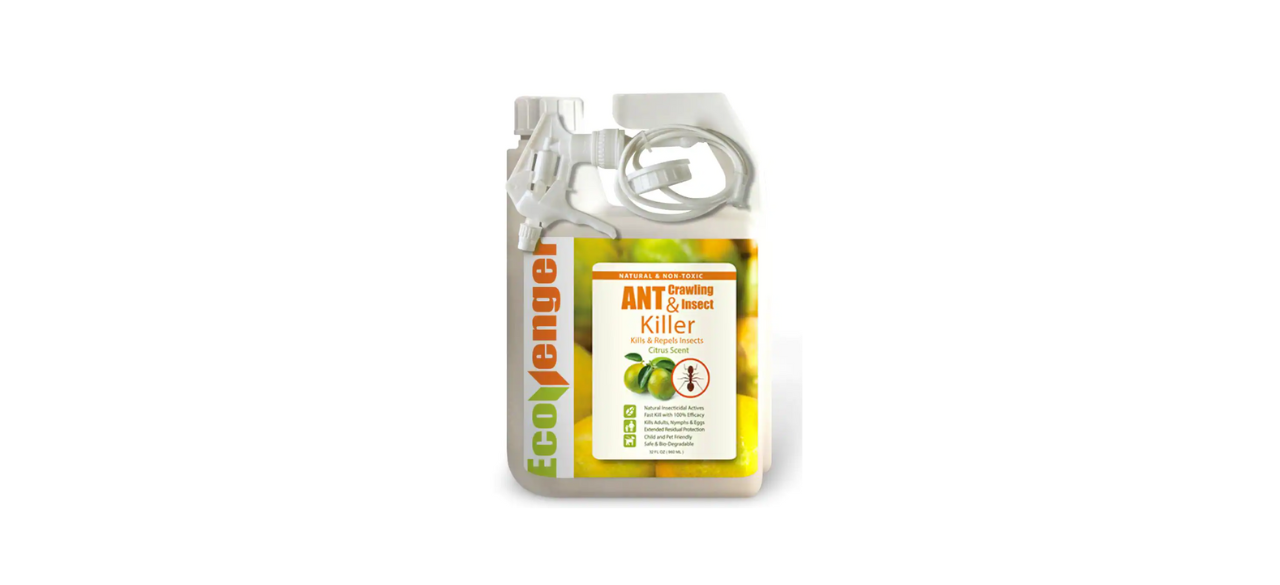 ECOVENGER Natural and Non-Toxic Ant and Crawling Insect Killer
Not only does ECOVENGER kill crawling insects, but its botanical-based formula works on other pests like flies, fleas, spiders and more. It has a nice citrus scent that smells pleasant when spritzed around the house.
Sold by Home Depot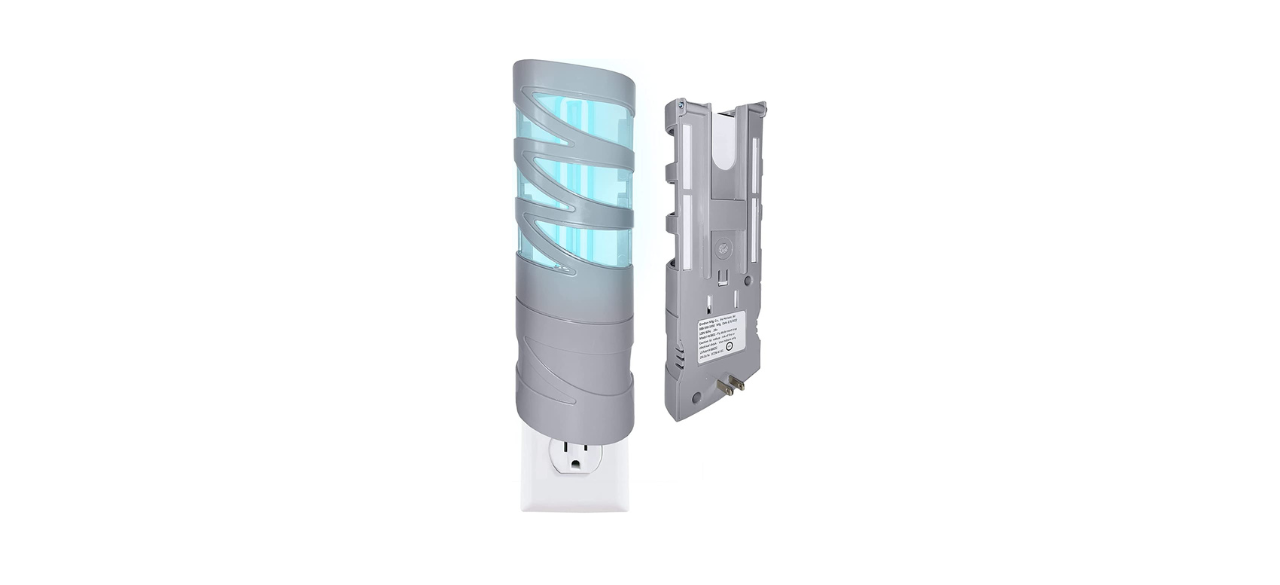 Gardner FlyWeb Plug-In Adhesive Trap
This electric-powered trap lures flying pests with light, then captures them with adhesive strips. It's quiet, easy to use and suitable for any room.
Sold by Amazon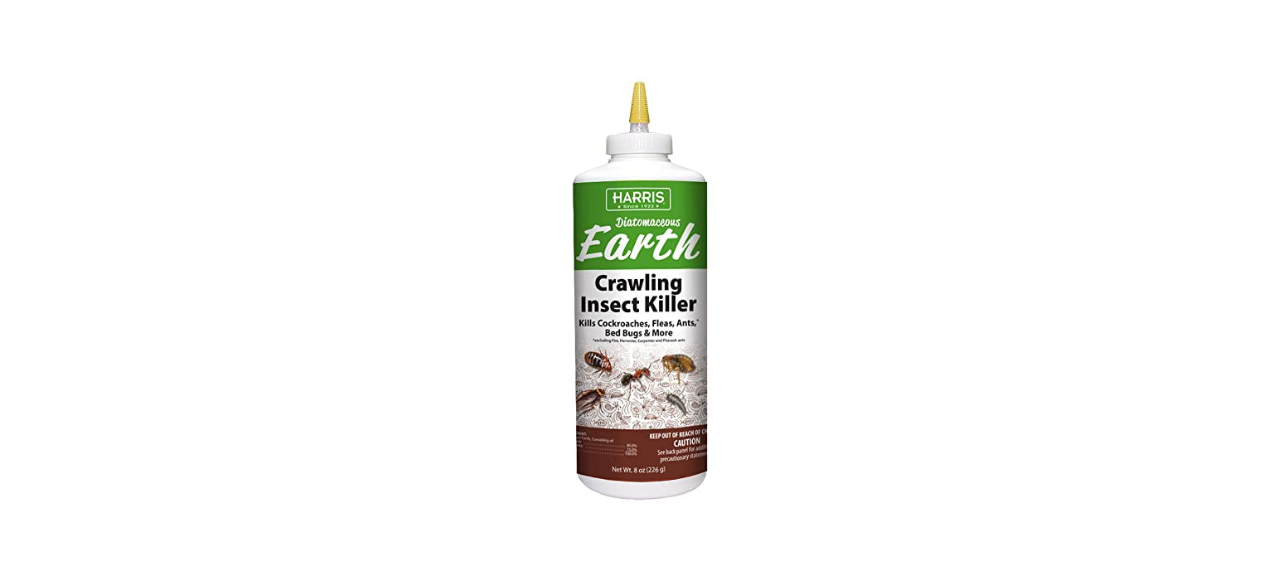 Harris Diatomaceous Earth Crawling Insect Killer
Sprinkle Harris's diatomaceous earth in cracks, crevices and other tight spaces, and crawling critters like ants, roaches and fleas will be eliminated within 48 hours of contact. It comes in a puffer bottle with a nozzle for easy application.
Sold by Amazon and Home Depot
Want to shop the best products at the best prices? Check out Daily Deals from BestReviews.
Sign up here to receive the BestReviews weekly newsletter for useful advice on new products and noteworthy deals.
Jennifer Manfrin writes for BestReviews. BestReviews has helped millions of consumers simplify their purchasing decisions, saving them time and money.
BestReviews spends thousands of hours researching, analyzing and testing products to recommend the best picks for most consumers.
Copyright 2023 BestReviews, a Nexstar company. All rights reserved.