This is an archived article and the information in the article may be outdated. Please look at the time stamp on the story to see when it was last updated.
What are the best activities to entertain kids on a rainy day?
IN THIS ARTICLE:
Kids need to exercise their bodies and minds, whether it's sunny and warm or cloudy and rainy. The Centers for Disease Control and Prevention recommends 60 minutes of physical activity per day for young kids. While it's exciting to get outside when the weather is perfect, parents and children often shy away from activities when it's rainy and usually opt for a movie day.
Rainy days are one of the best times to play indoors or outdoors. However, sometimes it's challenging to come up with fun ideas. So, we asked BestReviews' baby and child expert, Dr. Aimee Ketchum, about the best indoor and outdoor rainy-day activities for young kids.
Rainy-day safety for young kids
Have you ever heard someone say you shouldn't play outside in the rain because you'll get sick? Well, it turns out that saying isn't entirely true. While kids won't get sick from playing in the rain, Ketchum said that it could lower their immunity and make them more susceptible to catching a cold, but only if they are not dressed appropriately. If children are warm and wearing rain boots or a raincoat to keep them dry, it's safe for kids to enjoy a rainy day.
However, there are a few times when it is not safe for young kids to play in the rain, including if it's too cold, if there is lightning or a chance of flooding. As long as they are supervised, Ketchum gives a thumbs-up to enjoying the rainy weather. "Playing in the rain and splashing in puddles can be great fun! Water play is a great sensory activity."
Benefits of indoor and outdoor play
While playing indoors may seem less important than enjoying the outdoors, indoor and outdoor play are vital for young kids. However, helpful indoor activities do not include screens. Instead, opt for puzzles or board games that encourage critical thinking, art sets that develop creativity or indoor play gyms for physical activity and gross motor skills.
Playing outdoors offers many opportunities for young kids, including imagination, problem-solving, balance and social interaction. "Nature-based play refers to interacting with nature, climbing trees, skipping rocks in a lake and wading in a stream," said Ketchum. "These are great activities to build important skills and teach children about conservation and nature. Playing on playgrounds and play structures is also beneficial for developing vision in young children because they perceive different depths, colors, and brightness."
Indoor and outdoor rainy-day activity ideas
For outdoor rainy day activities, Ketchum recommends that kids dance in the rain, put their hands in the soil and make mud pies, make muddy handprints or footprints, collect worms and other bugs or find things that float in puddles. An umbrella also turns into an excellent outdoor toy, and chalk colors look much more vibrant in the rain. "For a STEM activity, children can put out a bowl and measure the rain with a ruler," said Ketchum. "Then pour it into a cup to measure volume and compare for a mini math lesson."
If the weather isn't safe to be outdoors or you just want a break from outside, there are a ton of fun indoor activities too. For physical activity, children can create an obstacle course or fort out of cushions and blankets. Parents can also use the time inside to complete tasks, such as children writing their names inside of books to practice handwriting or going through the toy bin to put together a donation bag.
"Rainy days are also a great time for arts and crafts and creative activities, which build fine motor skills, simple problem solving and creativity," said Ketchum. Children can also practice early STEM activities by doing simple experiments, engineering or building things out of household materials, cooking and baking. Children can learn a lot of early math and science by baking a cake with a parent."
Best indoor and outdoor rainy-day activities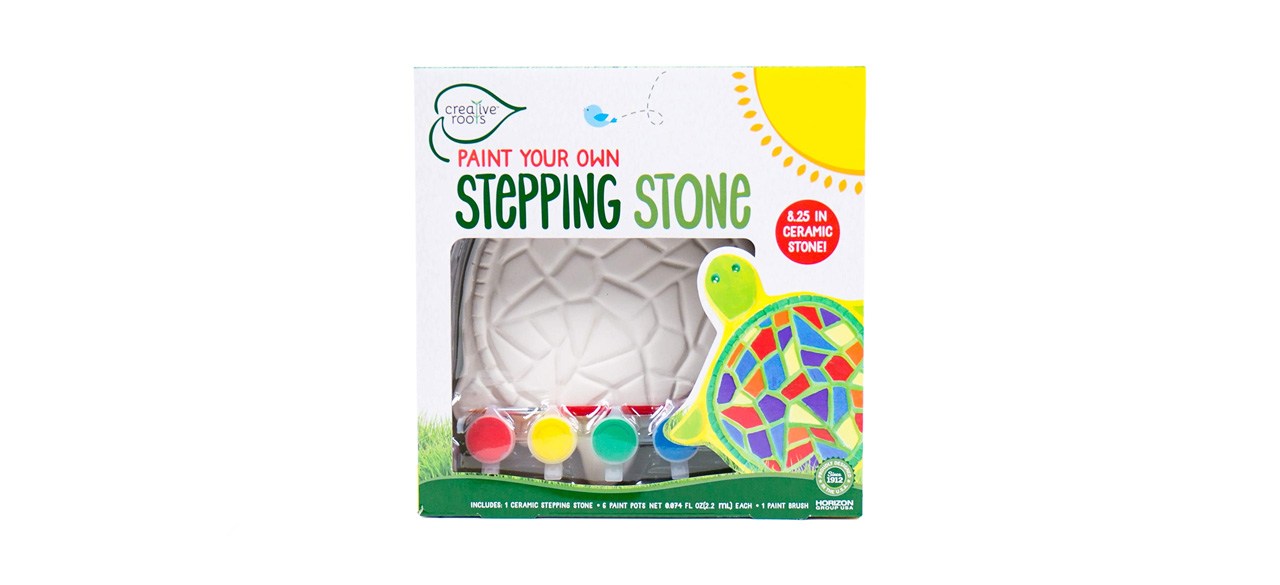 Creative Roots Mosaic Turtle Stepping Stone
Bring your garden to life with this ready-to-paint ceramic stone that comes in the shape of a turtle, butterfly, flower or several other animals. It comes with a paintbrush and six vibrant acrylic paints.
Sold by Amazon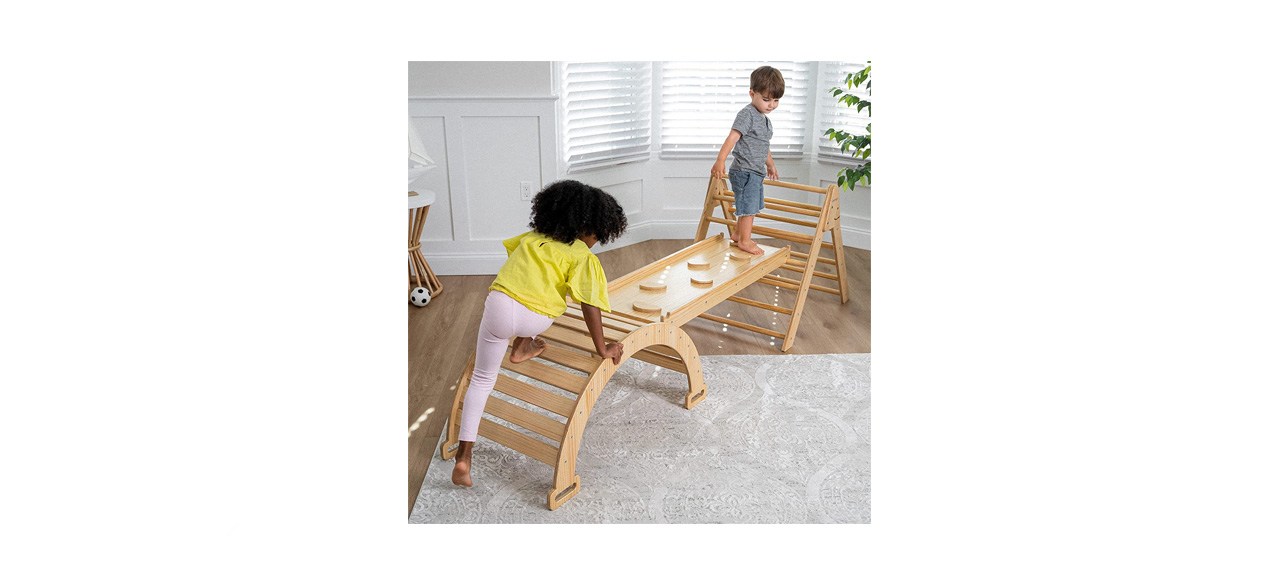 Avenlur Hazel 5-in-1 Indoor Gym Playset
This natural wooden playset lets kids get their energy out and develop motor skills indoors. It comes with three pieces, allowing kids to use their imagination and configure it however they want.
Sold by Amazon
National Geographic Ultimate Volcano Kit
STEM activities and toys are highly beneficial for young kids. This volcano kit teaches about chemistry, geology and earth science. It also comes with three eruption powder kits for more fun and excitement.
Sold by Amazon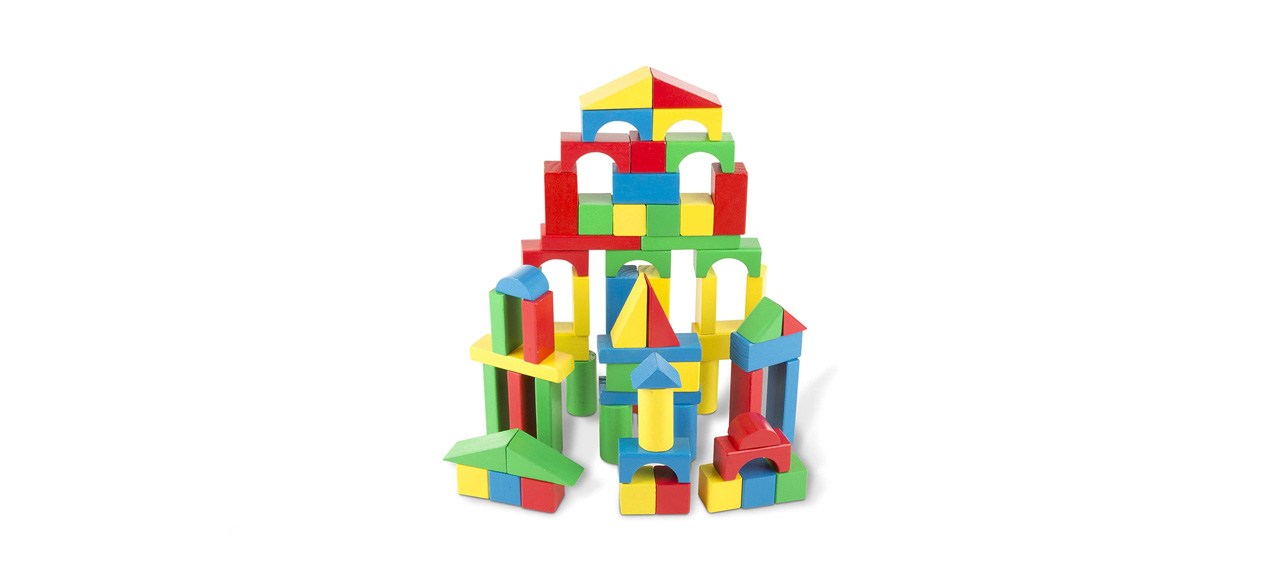 Melissa & Doug Wooden Building Set
According to Ketchum, building blocks help develop early math, problem-solving and spatial skills. This set has 100 wooden pieces in various colors and shapes to encourage creativity.
Sold by Amazon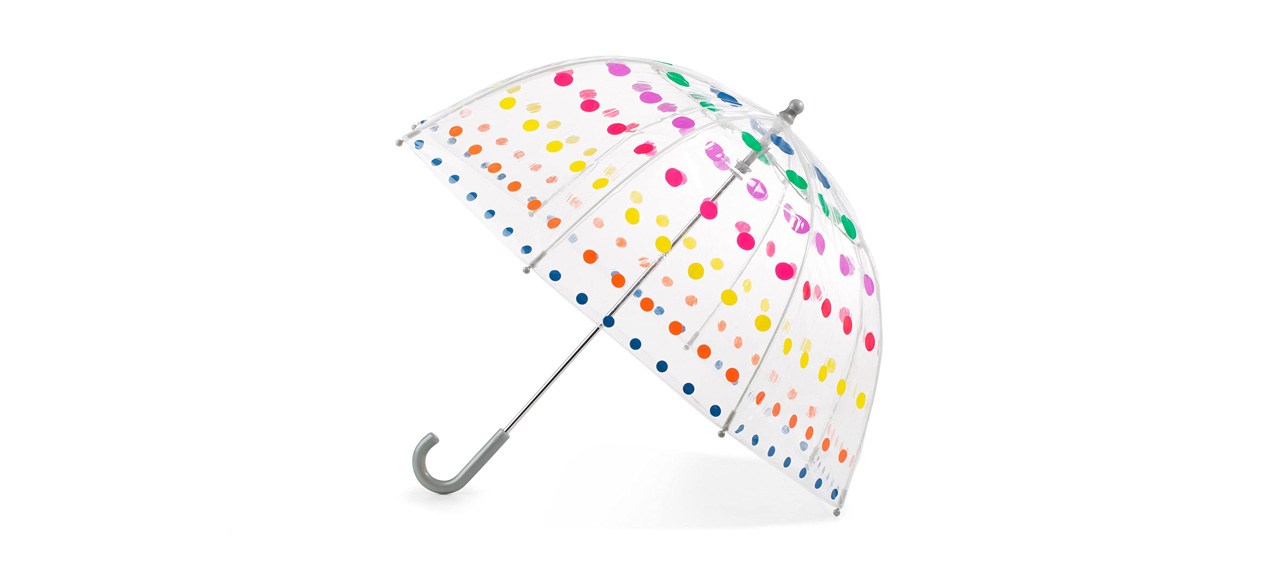 You can play outside without getting soaked, thanks to this adorable umbrella. Kids can play games outside or draw with chalk while trying to stay dry. Plus, the transparent design makes it easy to see the droplets.
Sold by Amazon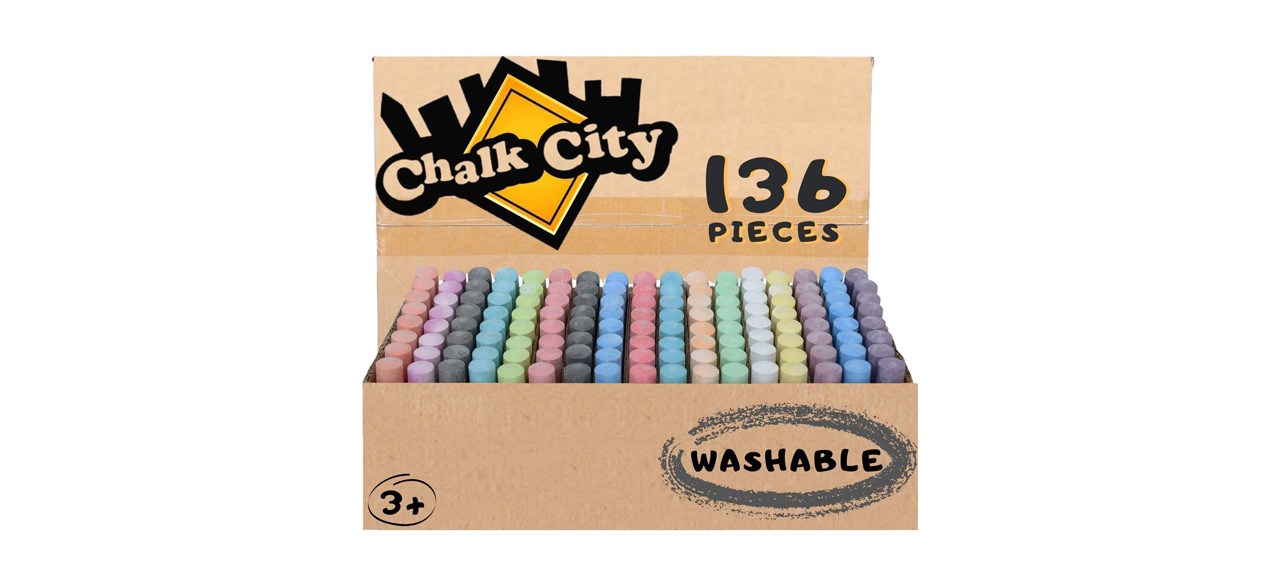 You're missing out if you've never used chalk in the rain. The chalk is more vibrant and paint-like in the rain, and it washes away when you're done. This set comes with 136 jumbo pieces.
Sold by Amazon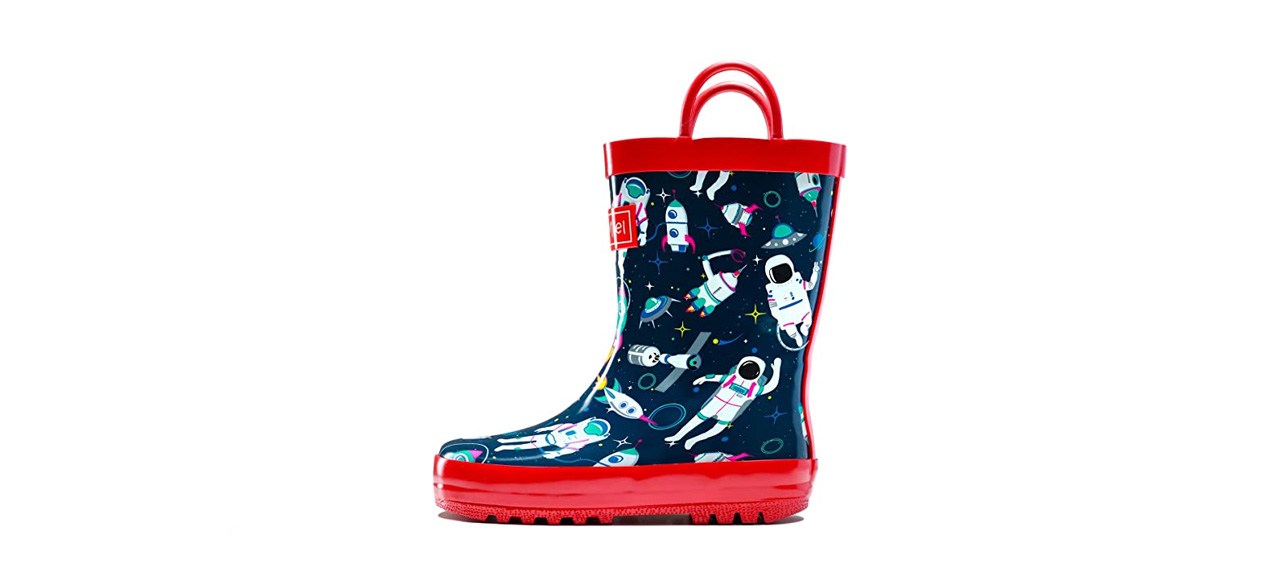 Playing in the rain is much safer with the right gear. These rain boots will keep feet dry while jumping in puddles. Plus, the thick outsole prevents slipping when jumping in the mud.
Sold by Amazon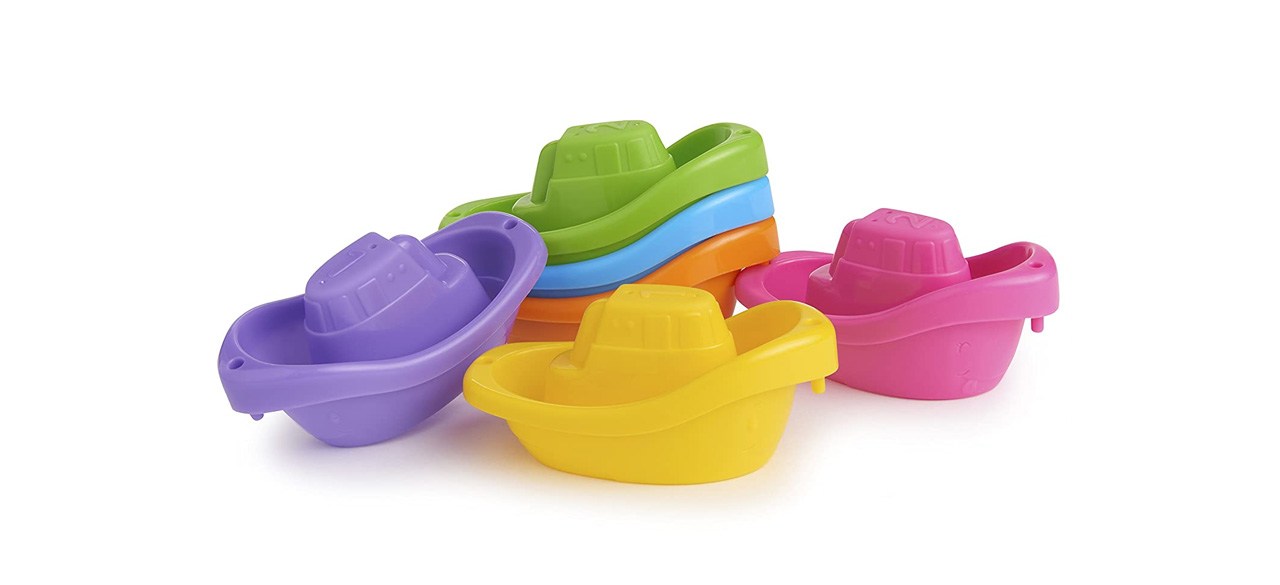 Munchkin Little Boat Train Bath Toy
Bath toys are perfect for taking out in the rain. This plastic boat will float in puddles or race down a stream. It has six boats in different colors to let your friends join the fun.
Sold by Amazon
Want to shop the best products at the best prices? Check out Daily Deals from BestReviews.
Sign up here to receive the BestReviews weekly newsletter for useful advice on new products and noteworthy deals.
Bre Richey writes for BestReviews. BestReviews has helped millions of consumers simplify their purchasing decisions, saving them time and money.
Copyright 2023 BestReviews, a Nexstar company. All rights reserved.